Your Great Comeback: How to Successfully Get Rehired
There's always an element of unpredictability with career moves. Success is not guaranteed. Case in point: the large number of people who left their jobs during the pandemic and regretted it later. In fact, 43% of those who resigned in the last two years now admit they were actually better off at their old job. That's according to a survey of nearly 4,000 people polled by UKG, a provider of HR, payroll, and workforce management solutions. 
For a growing number of professionals, reaching out to a former employer to ask for a job has become a viable option. As noted by podcaster and best-selling author Dan Schawbel, employees who left a company and then decided to return, did so for a variety of reasons. "Some may have quit to fulfill caretaking duties but are no longer burdened by these. Others may have wanted to explore a different career path but found that it wasn't the right fit for them."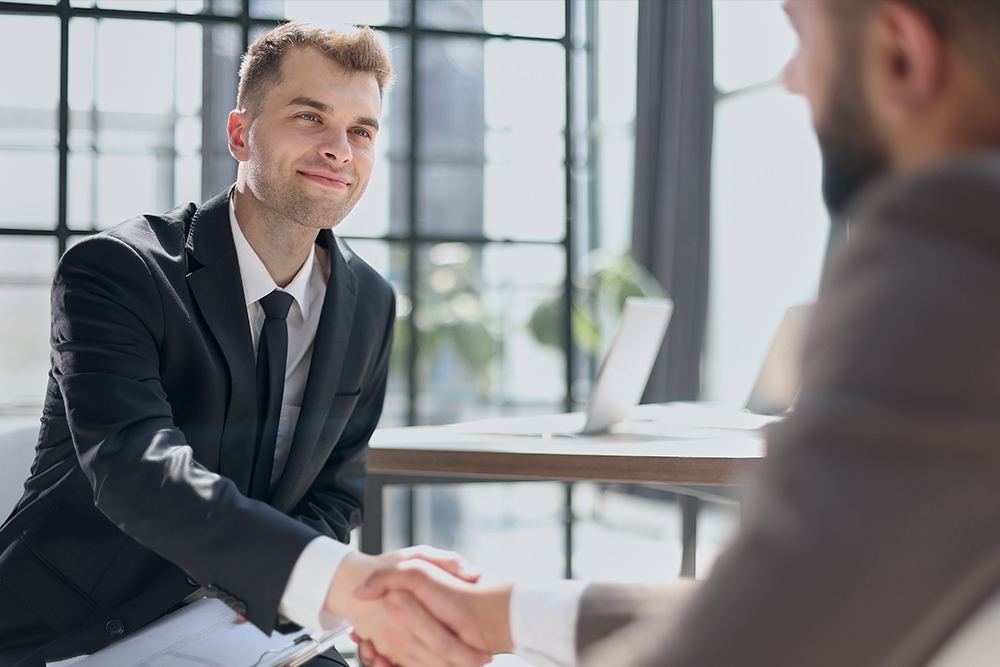 Are You Eligible to be Rehired?
If you're looking for effective ways of getting rehired after resigning, it's always wise to first take a step back and carefully weigh the pros and cons of approaching a former employer for a job. Impulsive actions can backfire–especially if desperation is playing a role in your thought process. Desperation is often easily detected and is an automatic turnoff for employers, both old and new. 
Eligibility for getting rehired depends on several factors, including company policy and the length of time you worked there. As the Society for Human Resource Management suggests, eligibility can be based on your work record, your most recent performance evaluation, and whether you had an "unresolved performance improvement plan" at the time of your resignation. Note: If you were involuntarily terminated or laid off because of substandard work performance, then getting rehired might be an uphill battle. However, it is not necessarily a lost cause, so don't rule anything out!
How to Ask to Return to Work
With all the resignations taking place over the past couple years, the number of people experiencing "job changers remorse" has been climbing. If you're at a career crossroads, a former employer may turn out to be a valuable resource in your search for a new job. Reaching out, showing interest, and presenting yourself effectively are often the keys to coming back to work on good terms.
Since there are so many possible scenarios in being a boomerang employee, there is no one-size-fits-all approach to asking for your job back. There are a few strategies, however, that apply to most situations. 
One way to approach your old boss about returning to work is to send them a well-thought-out email that expresses your desire to return. The letter should be positive in tone but address concerns they might have about rehiring you. In the same way a salesperson overcomes potential objections of a sales prospect, you can lower your ex-employer's resistance by focusing on mutual benefits.
Advice for Getting Rehired
The ideal approach for getting your old job back is staying in touch with former managers (and coworkers) and showing ongoing interest in the company's progress. 
There are several ways to accomplish this:
Social media is an effective vehicle for showing ex-employers that you're still interested in the company and its people. By following their social media accounts, commenting, and reacting to posts, you're staying visible and connected to former bosses and coworkers. This simple gesture will keep you on their radar and help maintain a feeling of rapport with people in your network.

Face-to-face networking is the foundation of career advancement and continuity. Keeping in touch with former team members and managers keeps the door open to the possibility of returning to an organization. Attending networking events and arranging occasional get-togethers over coffee, drinks, or lunch is another way to cultivate relationships with colleagues.

Staying informed of company news, personnel changes, and marketing campaigns will give you an inside track to potential opportunities. It also provides you with timely and relevant information you can use to strike up conversations with associates and people you used to work for.
One of the most important rehire interview tips to keep in mind involves self-awareness. You'll gain an advantage in asking for your job back when you're prepared to explain changes in your career goals, your family situation (if applicable), and your sense of professional commitment.
Navigating the Rehire Interview
Whether you're interviewing for a job with a former employer or new one, you will improve your chances of success by anticipating questions and being ready to answer them. Since everyone's circumstances are different when leaving a job, a lot will depend on your reputation. If you left on good terms without damaging key relationships, your previous employer may be receptive to taking you back. 
Assuming your job performance was favorable, and an opening exists, your prospects for being rehired are good. The deciding factors come down to how well you answer the following questions:

Why do you want to work for us again?

What was it about your most recent job that didn't work out?

What would be the advantages to the company for rehiring you?

Have you acquired any new skills, credentials, or experience?

What sort of commitment are you prepared to make this time?
While these questions will undoubtedly be discussed in a face-to-face interview, your initial email or phone call is an opportunity to pave the way and pre-sell yourself to a former employer
How to Ask for Your Job Back
Prior to reaching out to past colleagues or previous bosses, it pays to organize your thoughts about mutual benefits and exactly why you want to return. In addition to making a compelling case for taking you back, it is also vital to eliminate any personal feelings of ambivalence you may have about returning. Projecting a positive attitude and a renewed sense of commitment are the two qualities that will have the greatest impact on your chances of getting rehired. 
As employment advice blogger Nicole Cavazos recommends, "Explain that you understand their hesitancy in bringing you back, but you want a second chance and a fresh start. Demonstrate that if they rehire you, you're willing to work harder than ever to prove your commitment to the company." Coming back to work on good terms is the ultimate goal in these situations, so it's worth your while to hone your communication skills and give it your best effort. 
What Are Your Next Steps?
The keys to successfully applying for a job with a former employer are re-establishing rapport, restoring trust, and communicating persuasively. All things being equal, you'll need to clear those hurdles before being seriously considered for re-employment. 
KnowledgeCity has created a four-lesson video training course that can provide you with the skills and strategies to make a positive impression. This video series on being persuasive will walk you through specific communication tactics and trust-building techniques that will help you regain the confidence of former employers.
We also offer a video course on building connections with coworkers. These tutorials focus on relationship building and networking skills that can benefit you now and throughout your career. As the course description explains, you'll not only gain insights into enhancing your present workplace culture, but you'll learn interpersonal skills that will help you sustain and leverage professional relationships for decades. 
If you're wondering how to project a positive image and increase your chances for acing the rehire interview, our courses covering The Responsibility Mindset and Becoming a Productive and Effective Team Player can help you put your best foot forward.
Our training videos are professionally written and produced using a "micro-learning" format. This approach enables you to easily absorb the information and find time to view the lessons at your convenience. When you're looking for tips on getting rehired or how to go back to an old job, KnowledgeCity's learning library can help. Get started today with a free, no-obligation demo, including trial access to over 25,000 online training videos.