The world is already facing a serious talent deficit, and it is poised to get worse in the coming years. "Future of Work Findings" from Korn Ferry estimates that there will be a talent deficit of 85 million workers by the time we reach 2030. This has the potential to cause a massive amount of unrealized revenue worldwide—almost $8.5 trillion. The United States alone could miss $1.748 trillion because of labor shortages.
It's important to keep in mind that the labor shortage is not a shortage of people. There are still plenty of people that could fill roles. However, the problem stems from a shortage of skills. Times are changing, new technologies are being introduced, and the usual talent pipelines are starting to diminish. It is more important than ever for workplace leaders to understand that even though the technology is important, the people behind it—and the talent they could bring—are equally important.
Because of the impending skill gaps in the workplace, it is increasingly vital for companies—and HR in particular—to find ways to bridge this talent gap. Before this can happen, though, we need to understand more about this situation and why it is occurring. Only then can we determine the best ways to start closing the skills gap.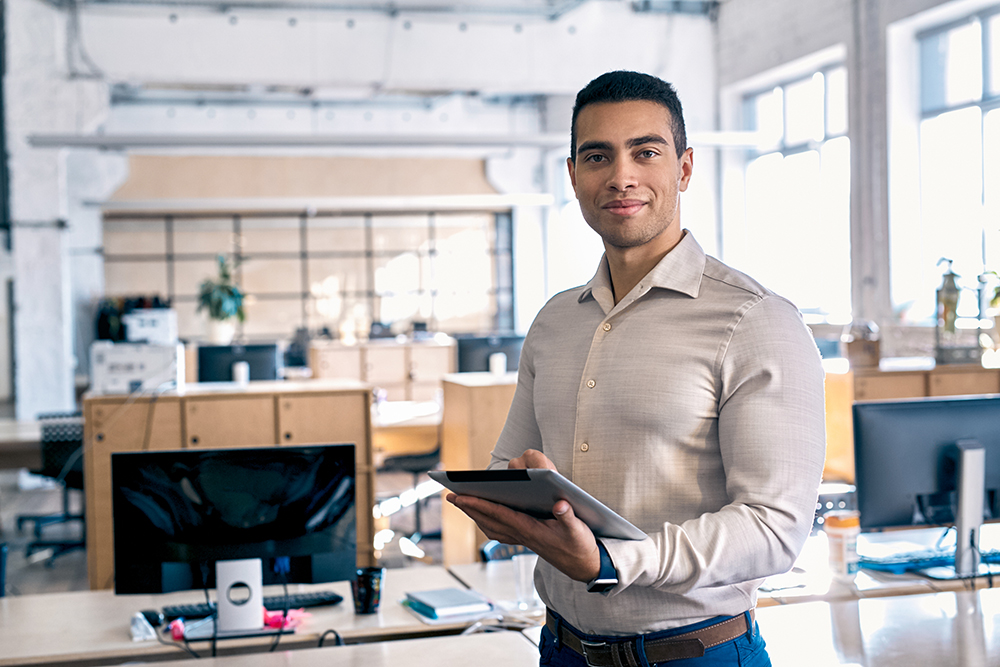 What Caused the Skill Gap?
Why does it seem like there are more skill gaps in the workplace with each passing year? It's because this is exactly what's happening. However, it isn't as sudden as some might think. Companies have invested less in skills and workforce training since the 1970s. Instead of providing skills, training from within, and improving their current workforce, companies take other routes.
The major reason for the skill gaps is that so many companies opt to try to buy skills rather than train and upskill their workforce. They often try to hire people from the outside and hope they possess the talent and skills needed, or they try to use technology to replace talent. Companies also sometimes try to make workers fill gaps where they don't have the required skills, so they learn on the job… which often leads to problems.
Why do companies do this? Often, they look at their options and feel that rather than taking the time to build up the talent they have and provide them with the necessary skills, it is simply to recruit outside talent and buy it. This has been the thinking of many companies for decades now and it's "the way things are done." However, that is now coming back to haunt them.
What's happened is that the talent gap remains. Simply hiring people who have the skills doesn't mean those skills are now a permanent part of the business. A lot of employers don't truly understand the skills of the workforce they have.
Interestingly, there seems to be a major disconnect between the employers and the workforce when it comes to the outlook for the future. A study from Harvard Business School found that the majority of employers believed their employees were afraid of change and therefore not ready for the future of the workplace. However, this was dispelled because it was discovered that the workers were two times as likely to hold themselves accountable for preparing for the future of the workplace. Essentially, this means that most of the employees want to learn and improve their skills. It's the companies that need to get on board and start training them.
Companies need to find the areas within their business where the talent gaps lie and focus on those. Make them a priority and find ways to increase the skill level of current workers.
Skills Employees Are Missing
There have been noticeable skill gaps in the workplace in recent years. The talent gap is not just in one or two sections, but a wide range of business areas. Unsurprisingly, many of these have to do with technology, as this is what is required for driving businesses forward today.
In the past, as mentioned, businesses would often just seek to hire outside talent to come in and shore up any areas where they were lacking in skills. However, the workplace is competitive, and it is getting more and more difficult to find people who have those skills. Hiring outside is not always a viable option. Instead, it makes more sense for companies to identify the areas where their company is going to be falling behind and start getting their employees upskilled.
Research has shown that the biggest skill gaps in the workplace tend to be tied to technology. One of the biggest areas where skills are missing is data analytics. However, this is far from the only area where there is a gap and therefore a problem. Mathematics, in general, could be improved when it comes to basic skills needed for business.
Additionally, some of the other biggest issues in terms of the talent gap include IT, mobile, web design, and web management. Interestingly, these are areas where skills are lacking given how important they are today, but it's what many companies are reporting.
Other areas of skill gaps in the workplace include executive management, HR, talent management, sales and marketing operations, product/service design, and research and development. There are problem areas with frontline management of operational staff, financial and risk management, channel management, production and manufacturing, supply chain management, and customer service.
When you look at the list above, what does it tell you? It says that it's not just one, two, or a handful of areas that are in trouble. It covers many of the most important areas of business operations. The time is running out for companies that want to start to shore up the areas where they are becoming ineffectual. Changes must be made now.
Closing the Skills Gap
Several main principles should be followed by companies for improved workforce development, which can hopefully start closing the skills gap.
Know Where You Are Starting
Before a company can make the changes that it needs to close the talent gap, it needs to know its current starting point. Where do things stand right now and what are the goals that need to be reached? Once you can see where you are lacking, you can start to come up with a plan and skills training that will help you improve.
Deliver Return on Investment
Do you know why so many companies are not willing to incorporate workforce skill training programs? It can be because they don't see any proof that they work, so they don't want to pay for them. They still maintain the old way of thinking.
What needs to happen is for leaders within the companies that know how important this training is going to be to provide proof. Show that there will be a return on the investment and show this to both the employer and the employees. Proving it can work will help to get more companies on board with spending on the skill training.
Choose Quality Training Programs
It is also important to choose high-quality programs that are proven to work. Search for the best training methods and programs available, and make sure they will work on teaching and improving the skills that are most important for your business. Research and vet the programs before you choose them.
Prepare the Learners
Those employees who are going to be learning and improving their skills need to be ready to train. Make sure they are capable of undergoing the training, understanding it, and improving. This may require basic screenings depending on what skills are being learned. Make sure the employees understand what to expect in the training, as well as what is expected of them.
How HR Can Help
The HR department can and should be one of the primary means of closing the skills gap in the workplace. What can HR do? Below are several ways through which HR can start to make a difference in the talent gap.
Support Multiple Training Methods
As mentioned, people need to be prepared for their career path and HR can help them to eliminate the skill gaps in the workplace. Rather than just focusing on one type of training before hiring workers, for example, focus on multiple. Depending on the job, someone will typically need to have either a high school diploma or a four-year degree to get most jobs. However, there should be other training opportunities, as well.
Offering some of those through the workplace can help with closing skill gaps, and it proves to employees that the company is willing to invest in them. This helps to build loyalty, and it makes people more likely to want to learn and improve.
Hire Older Workers
Something else that HR might want to keep in mind is that hiring older workers is a good option. Even though there should never be discrimination based on someone's age, many companies tend to recruit and hire younger people. People today are living and working longer, and they have likely accumulated some skills that are still going to be of use.
Hire Workers Who Were Incarcerated
While this option may not be something that every company will want to follow, and may not be allowed to in some cases, it could bring in new employees with an eagerness to learn.
Use the Right Tools
Of course, you also need to use the right tools for this type of training. Often, this means using specialized courses that can help to get everyone's skills up to par and on the same page. While some in-house learning is possible, online learning is often easier today from a logistics perspective. It also tends to be a faster way to learn for many people.
Resources
Fortunately, things can be made easier for HR and your company by choosing the right courses for training. Check out the options available from KnowledgeCity.com. You can find a host of different options that include technology courses, as well as soft skills courses.
Some of the tech courses include:
Data Science
Microsoft Office
Adobe Products
Social Media
Computer Data Software
Computer Programming
Engineering Software
Accounting Software
A few of the options for soft business skills include:
Goal Planning
Accountability and Progress
Maintaining People-Based Leadership
Virtual Presentations
Emotional Engagement in Business
Business Intelligence
Time and Attention Management
HR should bring up the idea of using these courses to the leaders in the company. Any of these courses could be a good fit for many businesses today who want to start closing the skill gaps in the workplace. Take some time to explore these and other options and see which ones apply to your business.