With an increasing number of people quitting their jobs and employers having difficulty filling some positions, many companies have begun offering more incentives to attract and retain employees. While the desire to work remotely or make more money are among the top motivators for leaving jobs, employee benefits are playing a growing role in what's being called "The Great Resignation."
In a recent survey of 20,000 job seekers, 67% of the respondents say that benefits are more important to them now than before the pandemic. Fifty four percent said they would even consider taking a lower-paying job with a better benefits package.
Standard employee benefits include non-monetary compensation, such as health insurance, retirement benefits — often 401(k) accounts — and paid time off for vacations, sick days, and personal days. Although benefit packages vary, features may include life insurance, accidental death and dismemberment coverage, dental, vision, and flexible spending accounts (FSA).
Robert Half, the staffing service, defines employee benefits as "a form of non-cash compensation that covers basic needs. If not offered by the employer, employees would likely have to fund them on their own." Perquisites ("perks" for short) are different in that they are supplemental offerings that may sway a job candidate to value one employer over another.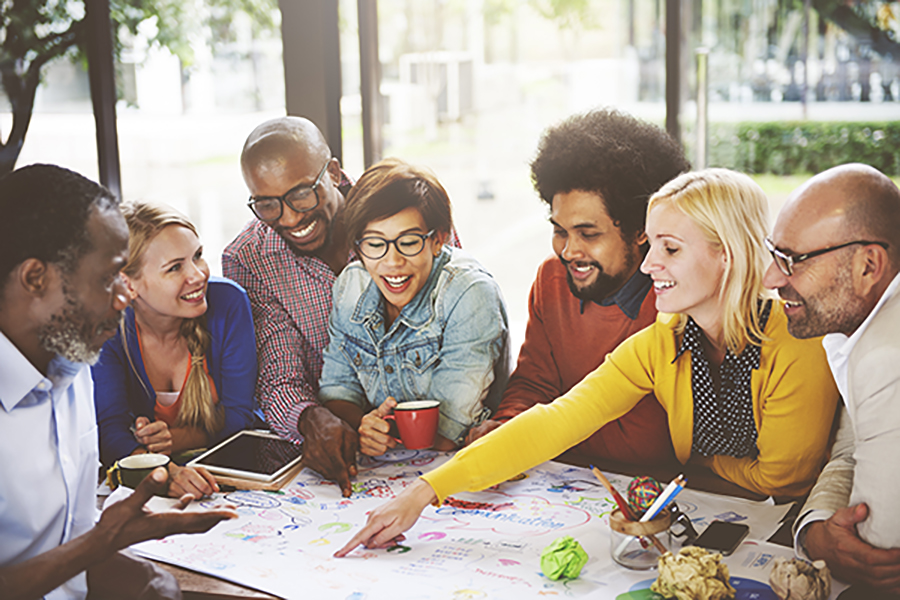 A List of Fringe Benefits Employees Appreciate
To attract and keep the best talent, adding an assortment of perks to your benefit package can help you stay competitive in the job market. The "extras" you choose to include will depend on your budget, your staff demographics, and the employee incentives your competition is offering. Since happy employees are generally more productive and loyal, providing a benefits package with plenty of perks in the mix is an investment that usually provides healthy returns.
If you're looking for some worthwhile perks to add to your employee benefits package, here are 33 ideas to consider:
Employee discounts: Asking local (or national) businesses about group discount programs can potentially yield money-saving deals for your employees on everything from family cell phone plans to pet insurance. Other possibilities include car washes, oil changes, hair salons, restaurants, and dry-cleaning services.
In-house fitness room: Investing in exercise equipment will not only boost employee morale but form the basis of an employee health and wellness program.
Gym membership: Your local fitness center may be willing to give you a volume discount or provide your staff with reduced membership fees.
Exercise, yoga, or meditation classes: Another component of a company-sponsored health & wellness program, this is a relatively inexpensive perk that will enhance employee health – both mental and physical — as well as the quality of your company culture.
Free coffee, tea, and healthy snacks: This perk not only wins you points for generosity, but it also helps keep employees energized throughout the day.
Company events: Activities like holiday parties, awards luncheons or banquets, family picnics, and staff retreats give employees opportunities to socialize and feel more connected to their associates and the company.
Monthly cookouts: Weather permitting, hosting monthly cookouts serves as a reminder to employees that their work is appreciated and, contrary to the old saying, there IS such a thing as a "free lunch!"
Paid community service volunteering: In addition to branding your company as a socially conscious business, it also provides employees with a paid break from their usual routines and a sense of pride that they're helping others in the community.
Sports activities: Many employees enjoy the physical activity and team spirit of being involved in a company softball team, bowling league, or marathon race.
Flexible work hours: Employees appreciate this perk because it enables them to avoid rush hour traffic, schedule personal appointments, and take care of family responsibilities.
Work at home options (part time or full time): The Pandemic has gotten a lot of people accustomed to working remotely, which has become a preference for some and a requirement for others.
Reimbursement for home office costs: Some companies offer a stipend, allowance, or reimbursement for home office equipment, supplies, and technology.
Tools and training: Employees are more productive efficient, and engaged when they have the software, equipment, and training that enables them to excel at their jobs.
Commuter costs: Whether employees drive to work, carpool, or take public transportation, the cost of commuting takes a bite out of their paycheck every week. There are several options for offsetting, subsidizing, or reimbursing transportation costs for employees, but whatever the savings, it sends a positive message to staff members.
Parking spots: Providing employees with designated parking spots is one way to boost morale. If on-site parking is limited, there are other options, such as providing parking vouchers or parking fee reimbursement. As a method of employee recognition, a single parking spot can also be reserved for "employee of the month."
Child care services, assistance, or group discounts: By providing any kind of child care or eldercare assistance or discounts, you'll be helping make your employee's lives simpler, less stressful, and more affordable. From a branding perspective, your company will also gain a reputation as a "family friendly" place of employment.
Game rooms: No matter how simple or elaborate, office game rooms give employees the opportunity to bond with their coworkers, enjoy an element of fun in the workplace, and decompress.
Dog-friendly workplace: Since 45% of American households include dogs, and many people grew more attached to their pets during the pandemic, having an occasional "bring your pet to work day" is sure to boost morale at your workplace. Some companies even have an ongoing pet-friendly policy, but it would have to be agreeable to everyone on staff.
Complimentary tickets: These perks could be given out to "employees of the month," used as incentives for landing new clients, or given out as a reward for working overtime. Companies could also hold monthly raffle drawings for tickets to movies, the theater, local exhibitions, conventions, sports events, and concerts.
Unlimited time off/sick days: Although this perk would be a strong selling point for new employees and job candidates, HR would need to craft a clear policy for making sure work gets done, client needs are met, and that an approval process is put into place to evaluate requests for extra days off.
Shorter workdays before holidays: Sending employees home a few hours early prior to a major holiday or long weekend shows that the company cares about its people and believes in the value of a work/life balance.
Matching 401(k) contributions: Not all companies offering 401(k) retirement benefits are willing or able to match employee contributions. Those that do, however, will have a definite competitive advantage when it comes to attracting and retaining the best employees.
Tuition reimbursement: Organizations that invest in their employees' training and education create an environment in which hard work, ambition, and personal development are recognized and rewarded.
Company-provided laptop: A dependable laptop computer with up-to-date security software is essential for employees who work remotely or are expected to respond to emails after hours.
Lending library: Offering employees the opportunity to borrow books, software, DVDs, and interactive training courses is a cost-effective way to encourage continuous learning and cultivate a culture that supports personal development.
Streaming music subscriptions: Music helps many people concentrate, block out distractions, work more productively, or relieve stress during the workday.
Bonus days off: When employees feel recognized and valued as individuals, they tend to work harder and be more dedicated. Most will appreciate being offered a day off on their birthday, occasional "mental health days," comp time when they've put in extra hours, and time off for moving into a new house or apartment.
Employee recognition: Other ways to recognize employees for their contributions and positive attitude can include a prominent mention in an employee newsletter, providing them with a gift card to a coffee shop or department store, or taking them out to lunch at a nice restaurant.
Clubs and group activities: Book clubs, walking clubs, Toastmasters Club, and weight loss support groups provide opportunities for coworkers to bond, pursue healthier lifestyles, enhance their confidence, and enrich their lives.
Employee assistance programs: Confidential counseling and mental health services can be a safety net for employees going through difficult life transitions or personal turmoil.
Identity theft protection services: Identity theft insurance is available to help employees cover some of the costs associated with identity theft and repair their credit rating. While most won't need to use it, it's nice to know it's there.
Relaxed work environment: There are a lot of elements that go into creating a positive work environment, and it pays to periodically step back and examine what's working and what's not. Providing supervisors with training in communication skills, emotional intelligence, active listening, empathy, and being responsive to employee concerns and ideas is the first step. A positive managerial style in which employees are listened to, trusted, and encouraged to tackle new challenges goes a long way toward creating a satisfying and relaxed work environment.
Personal development workshops: Training courses, whether they're offered in person or online, help enhance employee confidence, build professional skills, and promote job satisfaction.
If you're considering offering employees professional development training as a benefit of employment, our customizable Learning Management System (LMS) provides everything you need to cultivate your staff's communication skills, business knowledge, and management talents.
Our 20,000 available training videos include titles such as Building Workplace Self-Confidence, Professional Selling, Success Strategies for Women at Work, and Customer Service Professionalism. KnowledgeCity also offers video training courses in leadership, management skills, team building, human resources, diversity and inclusion, project management, quality assurance, compliance, and business planning. New courses are added every month on business skills, computer software, safety, compliance, and finance.
We invite you to check out our latest course offerings, request a demo, and download our free guide on how to implement a successful training program at your company.
Subscribe to Our Newsletter
Join 80,000+ Fellow HR Professionals. Get expert recruiting and training tips straight
to your inbox, and become a better HR manager.