Lives and career paths don't always move in a linear direction. Even in the best of times, it's common for there to be stops and starts, priority shifts, and goal revisions. With the COVID pandemic impacting work habits and lifestyle choices, people are now considering options that were not part of their long-term plan a couple years ago.
One such shift that's being embraced by a growing segment of the workforce involves going back to work for a former employer. These so-called "boomerang employees" pursue this option for a variety of reasons, but it often boils down to a decision to make a calculated change in an uncertain job market.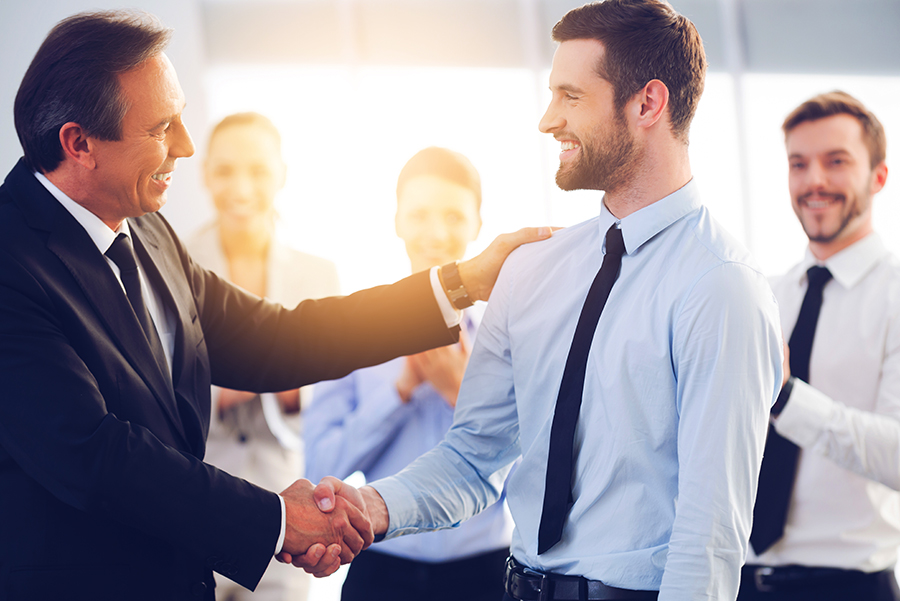 Outlook Mostly Positive on Rehiring Employees
Whether it's advantageous to a business to rehire a former employee depends on four factors, ranging from qualifications and work habits to personality and social skills. If the ex-staffer left the company on good terms with favorable performance reviews, then hiring them back would appear to be mutually beneficial. Assuming they got along well with co-workers and management during their first stint with the company, there's a good chance they'll fit right in, again. Although it would be necessary that they possess the skills and experience needed for the position they're applying for, their adjustment period would be relatively short, and their company knowledge would be above and beyond that of outside applicants.
A study conducted by Workplace Trends suggests that boomerang employees may have an inside track when it comes to the selection process. The survey, highlighted on BambooHR, states that "56% of HR professionals and 51% of managers say they give high or very high priority to boomerang job applicants who left in good standing." Fewer training needs and familiarity with the company's culture were among the reasons that more than a third of the managers surveyed favor rehiring employees who did a good job the first time around.
"If predictions are correct," says Forbes Magazine, "bringing back boomerang staff may become part of the next trend in hiring." The wave of resignations triggered by the Pandemic has fueled a growing interest in returning to previous employers — especially if higher salary and remote working options are part of the mix. The resulting labor shortage is also prompting some managers, HR departments, and recruiters to reach out to former staff members to see if they are open to returning to the company.
Pros and Cons of Hiring Boomerang Employees
One factor to weigh when considering rehiring a former employee is the length of time it's been since they were a staff member. A lot can change over time, including an ex-employee's personal circumstances, their attitudes, and their knowledge of a company's evolving goals and values. It's not unheard of that a company's culture can shift dramatically in a few years, often in direct proportion to staff turnover and changes in leadership.
However, even if a rehired employee needs a "refresher course" in the company's services, products, or business model, they will generally catch on a lot faster than someone who has not been immersed in it for months or years. The big question is whether boomerang employees are looking for an interim job opportunity or a long-term career move. That distinction can make a big difference in the outcome and ROI of hiring decisions.
A few probing questions during the interview process can reveal a candidate's true intentions and make sure they're not harboring feelings of ambivalence about any aspect of the company, key personnel, or compensation packages. That conversation might include some of the following questions, which can be modified to:
What have you been doing since you last worked for us?
Why do you want to return to our company?
What new skills or experience have you gained?
Would you feel comfortable with the people, the salary, the job requirements, and the company culture at our business?
If it turns out the ex-employee is highly qualified, committed, and has a renewed interest in working for the company, then there are several solid reasons to consider taking them back:
Their training, orientation, and onboarding would be faster and more economical than bringing in an outsider.
In addition to having a solid foundation of knowledge about the company, many former employees will return with relevant skills, useful experience, and a renewed sense of loyalty and commitment.
Returning employees who have demonstrated a strong work ethic and the ability to get along well with others are likely to continue being productive and amiable.
While decisions to rehire an ex-employee should not be made hastily, there is less risk and uncertainty associated with bringing back a former staff person–especially if their job performance and personality is known and well respected.
Whether you're hiring a new employee with high potential or considering a boomerang employee with a proven track record of doing great work, the HR process can be fraught with pitfalls and complex decisions. Learn how to navigate those challenges successfully by checking out our learning library of video courses. We'll help you gain the insights you need to make optimal decisions on recruiting, hiring, training, and retaining valued personnel.
KnowledgeCity offers a complete eLearning solution, powerful Learning Management System software, and over 20,000 instructional videos to enhance your HR mastery and quality of your in-house training programs. Expertly prepared and presented in a learner-friendly format, our courses include the following video tutorials:
Recruiting and the Interview Process: In an ever-changing workplace, it's vital to understand current trends affecting job seekers and employers. This video series addresses those issues and the importance of achieving a "corporate culture fit" in hiring decisions.
Choosing the Best Candidate: This video course offers valuable information on effective interview styles, building rapport with candidates, positive and negative signs to look for in applicants, how to evaluate your candidate pool, and using social media for recruitment.
Best Practices in Talent Management: This series focuses on creating career paths, succession plans, and effective methods of attracting, recruiting, engaging, and cultivating talent at your company. Skills you'll acquire from this course range from onboarding and in-boarding strategies to human capital development and training analysis.
Peruse our full selection of HR course offerings or contact us today for a free demo.
We've also created an informative white paper you can access right away called "How to Combat the Great Resignation." Download your copy today!