How challenging will it be for employers to accommodate the job expectations of Generation Z? As a steady influx of recent college graduates continues to enter the job market, HR directors are recognizing the seismic shifts taking place in the priorities of the twenty-something labor pool. Whether it is because of the dominant role technology has played in their lives or the steadily evolving attitudes toward diversity in the workplace, Gen Z is a group that has broken the mold. 
In addition to being the most diverse generation in U.S. history, they are the first crop of job applicants who are "digital natives"–that is, they have never lived in a pre-Internet world. With nearly a quarter of the U.S. population (24.3%) falling into this category, Generation Z has become a force to be reckoned with.
In a tight labor market, what do companies need to know about Generation Z? In surveys conducted by Deloitte, several significant trends are revealed. Among its key findings are that Gen Z job seekers expect the place they work to reflect the outside world–especially in terms of technological change and human diversity. 
"To attract Gen Z," Deloitte says, "employers must be ready to adopt a speed of evolution that matches the external environment. That means developing a robust training and leadership development, with a real and tangible focus on diversity." The Deloitte report also noted that job candidates seek a lot of personalization in their training, career development, and job options.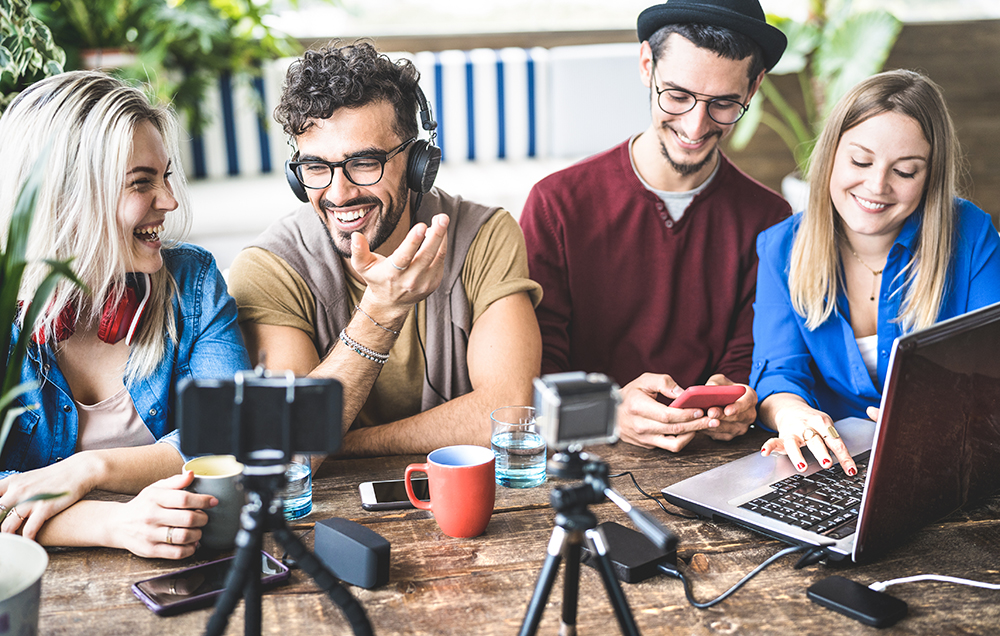 Who is Generation Z?
Born between 1995 and 2012, Gen Z is the emerging demographic group that is having an impact on the way companies recruit, engage employees, and retain top talent. Having grown up in tandem with the digital age and the recession of 2008, members of Generation Z have been entering the labor force with a unique perspective. 
In addition to gravitating to online learning and wanting to keep pace with the latest technology tools, this group also places a high premium on maintaining a healthy work-life balance and pursuing jobs at socially conscious employers, especially those that have demonstrated a commitment to issues like climate change, hunger relief, and sustainability.
6 Important Values of Gen Z Workers
In today's workplace, twenty-something professionals prefer employers that offer the following advantages:
Work Flexibility: Flexible working hours and the ability to work remotely are among this group's top preferences. Many employees have gotten used to the convenience and comfort of a remote (or hybrid) working arrangement and are reluctant to give it up. Some workers also demand flexibility in their work schedule to handle childcare needs or avoid the stress of commuting in rush-hour traffic.
Competitive Salary: Although many Gen Z job seekers include non-financial criteria on their checklist of desired job benefits and working conditions, a competitive salary is still at the top of the list. However, the Deloitte survey reveals that those salary requirements are not always carved in stone. "Gen Z values salary less than every other generation: If given the choice of accepting a better-paying but boring job versus work that was more interesting but didn't pay as well, Gen Z was fairly evenly split over the choice."
Values Alignment: The research study also shows an increased interest by Generation Z in working for companies that are "good global citizens" and support causes job applicants can identify with. "Gen Z no longer forms opinions of a company solely based on the quality of their products/services, but now on their ethics, practices and social impact," according to the report issued by Deloitte and the Network of Executive Women.
Training and Educational Opportunities: Members of Gen Z recognize and appreciate the value of technology in their work and everyday lives. Having opportunities to further their skills and pursue career advancement is a job expectation commonly held by this group. Many are education oriented and seek employers that support professional development. As mentioned in a previous blog post, Gen Z embraces self-directed learning opportunities and is especially receptive to using video tutorials as a training tool.
Relaxed Communication: Some companies do have a culture of informal communication, which for many Gen Z employees is a step in the right direction. Some of the off-the-wall examples of informal email sign-offs posted on Yahoo included "Talk soon, loser," "Insert pleasantries here" and Matthew McConaughey's famous catchphrase: "Alright alright alright!" The increase in employees working from home and using video chat technology to hold meetings has eased some of the formality of office relationships. As social researcher and author Mark McCrindle says, "We're starting to really pull down those barriers between our work and personal or social life. We're working from home, or in a mobile work environment, and that's naturally creating a more relaxed workplace."
A Culture of Mental Health Awareness: A survey published by the American Psychological Association revealed that those in the Gen Z age group have been experiencing more difficulty with stress caused by the pandemic. Gen Z adults (46%) were the most likely generation to say their mental health has worsened since the pandemic. This was followed by Gen Xers (33%), Millennials (31%), Boomers (28%) and older adults (9%). As the result of mental health problems, such as loneliness and feelings of isolation, many young adults are seeking workplaces that offer wellness programs, employee assistance services, and mental health benefits, such as telemedicine and remote therapy sessions.

Generation Z Characteristics in the Workplace
Generation Z is the first age group that has never known a world without the Internet. As Michael Dimock, president of Pew Research Center points out, other major technological developments have also impacted the way this generation thinks, works, and communicates. "The iPhone launched in 2007, when the oldest Gen Zers were 10," he said. "By the time they were in their teens, the primary means by which young Americans connected with the web was through mobile devices, WiFi and high-bandwidth cellular service. Social media, constant connectivity and on-demand entertainment and communication are innovations Millennials adapted to as they came of age. For those born after 1996," he noted, "these are largely assumed."
As Deloitte's research makes clear, Generation Z has an entirely unique perspective on careers and how to define success in life and work. Some of the strong preferences that guide the career decisions and employment choices of Gen Z include workplace diversity, employer commitment to social causes, and opportunities for learning and skill development. 
How to Bridge the Generational Gap
Understanding the values and perspective of different generations is the first step to eliminating communication barriers. KnowledgeCity offers a learning module that helps foster a positive work environment and break down the roadblocks that often exist between coworkers of different ages. Our video course teaches strategies for reaching common ground and facilitating effective communication between generations. Helping your staff understand generational differences in today's workplace can enhance your company culture, improve working relationships, and remove communication barriers that impede productivity.