Employee retention is a hot topic in the world of business. As companies are constantly searching for new ways to keep their employees happy and engaged, it's important to understand what makes employee retention such an important issue. 
According to a recent study by Owl Labs, 25% of employees changed jobs in 2021, were actively looking for a new job, or were watching for openings. An overwhelming majority cited work flexibility as the reason they left.
A business that has high employee turnover rates can experience a number of negative effects. First, there is the direct cost of hiring new employees–which can be up to twice the salary of the position they are filling. There is also the cost of training those new employees and, finally, the hidden cost of lost productivity as new employees get accustomed to their new roles and responsibilities.
There are a number of reasons why an employee may leave an organization. Some companies will focus on the obvious ones: compensation, work-life balance, job satisfaction, and advancement opportunities. 
However, managers may not realize that there are smaller things they could change within their organization to boost overall employee engagement and retention, such as implementing flexible working arrangements so that employees feel more fulfilled in their jobs and are therefore less likely to leave for greener pastures.
Almost half of the workers interviewed by Owl Labs stated they would be ready to take a 5% pay cut in exchange for a hybrid work environment that allows them to work from home every now and then. And while 39% of organizations demand their staff to be in the office full-time, only around a third of employees are comfortable with this arrangement.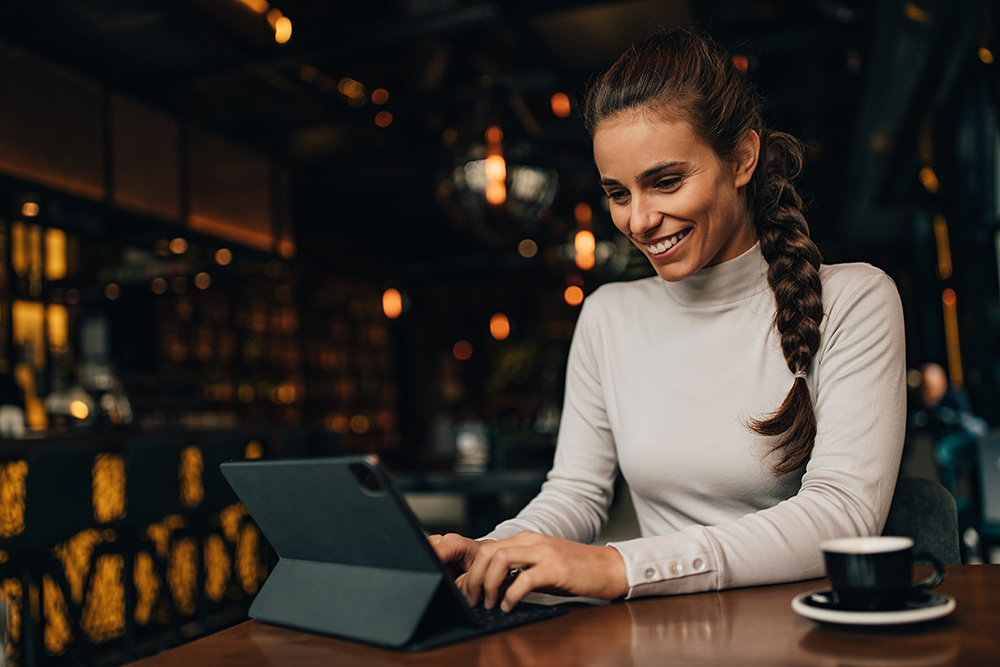 The Expectations of the Workforce in 2022 and What it Means for Employee Retention
The world of work is undergoing a fundamental change. From the technologies we use to the way we learn and share knowledge, the changes have been swift and dramatic. 
Workers' attitudes toward work will continue to evolve, and organizations should prepare for this evolution by making sure they can remain competitive in an increasingly challenging business environment. Companies wondering how to improve employee retention should try to meet the following workers' expectations:
Flexibility
The future of the workplace will be increasingly flexible, and there are multiple reasons for that.
First, technology enables remote working in ways never before possible. It has gotten to the point where teams don't even need to be in the same country to work together.
Second, younger employees are putting increased value on work-life balance and have a different attitude toward their careers than previous generations. Nearly 9 in 10 workers say the flexibility offered by a hybrid work environment is crucial, and an equal number say flexible work hours are important or very important.
Third, companies are seeing the benefits of providing flexibility. They can find more talent since they are not limited to local candidates, and they can retain their best employees because people don't leave just for better hours or more vacation time.
Greater control over these issues can help people balance work and life more effectively. It also can help address the need for greater productivity many employers face.
Workers want to be able to take personal time off  when needed without facing negative repercussions from their employer.
Learning and Career Growth Opportunities
In 2022, employees expect a workplace that fully supports their desire to learn and grow.
Learning is an important motivator for millennials and Generation Z, and many of these younger employees see learning and career growth opportunities as extremely important when considering whether to take a job. What's more, they consider learning and development opportunities to be very important in deciding whether to stay with an employer.
When employees go for several months without formal feedback from managers or supervisors, they are more likely to look for other employers. Therefore, regular feedback is one of the most powerful tools you can use to keep your best employees engaged.
Most organizations are not providing the kind of regular feedback millennials and Generation Z want because it's difficult to find time for it. 
The good news is that they prefer shorter, more frequent feedback sessions (e.g., once a month), so you don't need much time. And by giving your people opportunities for continuous learning throughout the year, you can help them develop into higher performers who are more engaged in their work and contribute more value to your organization.
Good Technology
One of the most important things companies can do to attract and retain talent is to provide them with access to great technology. This is especially true for Generation Z, who have grown up with mobile devices, social media, and flexible schedules. They expect this same flexibility in their work lives as well.
With tech-savvy millennials dominating the workforce, and even more tech-savvy Generation Z employees entering, it's no surprise that technology is one of the most important factors in employee satisfaction. In fact, 95% of workers say that technology's role in the workplace is important or very important.
What makes a company tech-savvy? The first thing that comes to mind may be a focus on technology products, but it's more than that. 
In order to keep up with changing times and stay competitive in today's business environment, companies need to foster a culture of innovation. That involves using leading-edge technologies and creating an environment where employees are encouraged to offer feedback and try new things.
The latest technologies help employees collaborate more effectively, communicate easily with their teams and clients, and be productive from anywhere at any time.
Companies that invest in new technology could see a significant return on investment in terms of increased productivity and employee retention.
Compensation and Benefits
Employee compensation is a vital aspect of running a successful business. Paying employees fair wages and offering competitive benefits packages is one of the best ways to attract and retain top talent. What's more, it is essential to consider the future when making compensation decisions. 
You need to know what the expectations of your workforce are in 2022, so you can adjust your current practices now to future needs.
Employees expect the best compensation and benefits packages possible, just like they have for decades. However, there are some differences in terms of what employees feel constitutes fair compensation now compared to what was expected in previous years. Employees today want more than just cash—they also want perks.
Part of the reason why employees expect better compensation and benefits is that they are no longer satisfied by the traditional offering of salary and health insurance. They want a comprehensive benefits package that includes perks such as paid time off, a flexible work schedule, career development opportunities, parental leave, and childcare assistance.
These benefits are an important part of employee retention. When employees have access to these kinds of benefits, they are more likely to be engaged in their work and less likely to look for other employment opportunities. Employees also view these kinds of benefits as a sign that their employer cares about them and not just about bottom line profits.
3 Ways to Improve Flexible Working Arrangements and Boost Retention
Employees are increasingly seeking out roles that offer flexible working arrangements, prompting savvy employers to make these a priority. But simply offering flexibility isn't enough—employers must also support their workers and create cultures that accommodate the demands of work-life balance.
Here are three ways to improve flexible working arrangements and boost retention:
1. Invest in Better Video Technology To Improve Online Collaboration
Almost two-thirds of workers say they find it difficult to collaborate with colleagues remotely because their organization has not prioritized video technology. The solution? Better video technology to improve online collaboration between teams.
There is really no excuse for poor audio or video quality these days, but plenty of businesses still try to cut corners by using inadequate equipment. Video conferencing is not just about having a camera and microphone—it's about having the right camera and microphone so everyone can see, hear, and understand what's being said.
If you offer a flexible arrangement to your staff, make sure everyone has access to the tools they need to do their job properly, including high-quality cameras and headsets with noise-canceling microphones. This is particularly important if your company relies heavily on online collaboration.
2. Consider Paying for Work From Home Expenses
As one of the most popular flexible arrangements, many organizations have already implemented a work from home policy. However, it's important that you take time to review and refine this policy periodically to ensure it is as effective as possible in retaining your top talent.
One way you can improve your work from home policy is by offering reimbursements for any expenses related to working from home. Employees often incur costs when working remotely—including additional utility bills and office supplies—that can add up over time. 
By offering reimbursements for these expenses, you can show employees that you value them and appreciate them taking on extra costs because of their flexible arrangement.
3. Develop New, Tech-Based Engagement Techniques
Employees that work remotely, on a part-time basis, or in a flexible capacity may feel more removed from the company and are more likely to feel as though their voices aren't being heard. 
In fact, 37% of remote workers say they feel underappreciated and overlooked. This is obviously a problem for retention: if employees don't feel valued, they will leave your company in droves.
To combat this feeling of disconnection, small businesses should develop new, tech-based engagement techniques. For example, you might consider creating an online message board where employees can interact with one another informally. You could also send out regular surveys asking for feedback on things like team communication, company updates, and projects.
Be willing to put in extra effort to make sure remote workers feel connected to the rest of the business. Not only will this help with retention rates, but it will also improve employee engagement and productivity too.

Final Word
Flexible workplace arrangements are not a panacea. They don't provide the answer to all employee retention problems, but they can make a difference. Employees are happier when they have some control over their work schedules and responsibilities. They feel more appreciated, and in turn, appreciate their job and company more.
Today's employees have become less tethered to the office than ever before, thanks to mobile devices and other digital technologies. As a result, they expect more flexibility in terms of where they work and when they work—and they will take jobs that provide it, even if it means accepting lower salaries or working for smaller companies.
If you want to improve employee loyalty, you might want to sign up for both the Retaining High Potentials and the Leveraging Technology courses. 
From these courses, you'll find that there is little risk to providing greater flexibility in where and when employees work, but there is great potential benefit: happier and more productive employees who stay with the company longer.