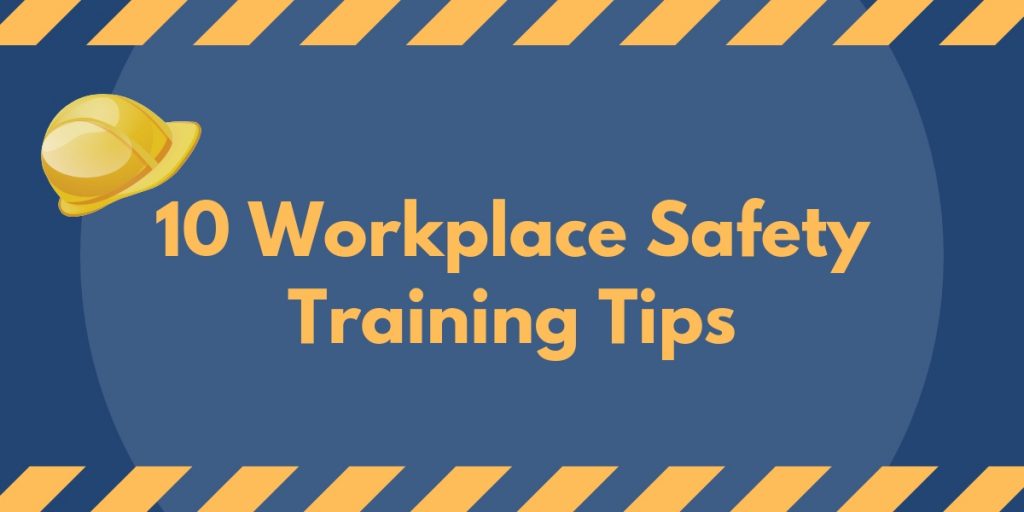 Have you ever walked into work and noticed something that might cause an accident? Maybe it's an icy sidewalk or a spill on the floor. The phrase, "An accident waiting to happen," comes to your mind as you sidestep the problems.
Workplace safety cannot exist on best practice guidelines and policies alone. A safe working environment depends on how well the organization communicates safety standards.
Each person who leaves home for work should come back home in good health. 
But, workplace safety is not just about accidents. It encompasses a variety of areas affecting the health and safety of employees, customers and vendors.
According to Inc.com, workplace safety refers to the working environment at a company and encompasses all factors that impact the safety, health and well-being of employees.
The Occupational Safety and Health Act of 1970 (OSH Act) was passed to prevent workers from being killed or seriously harmed at work. This law created the Occupational Safety and Health Administration (OSHA), which sets and enforces protective workplace safety and health standards. OSHA also provides information, training and assistance to employers and workers.
Under the OSH Act, employers are responsible for providing safe working environments for their employees. This includes physical as well as psychological safety. Employees should expect to work for an organization free from danger and where the employer ensures the workplace remains safe.
Employers are obligated to provide a safe working environment for their workers. 
But what are the components of a safe work environment?
Storing toxic substances properly

Requiring spills be mopped up immediately

Not stacking boxes or other items too high

Providing protective clothing for employees as needed

Holding training classes on a regular basis, especially when dealing with risky equipment and substances

Reporting hazards immediately to supervisors

Ensuring employees are not overworked, stressed or tired, which can lead to ignoring safety regulations
Keep in mind most safety issues focus on physical safety. In today's workplace, it also includes psychological safety. That means employees feel trusted by their employer, their ideas will not be discounted or ridiculed, and they will not be punished for speaking out. When employers include workers in safety meetings and ask for input it provides a sense of psychological safety.
Sometimes, safety training is offered but doesn't hit the mark. How can you develop an effective safety training program that does what it's supposed to do?

Here are 10 tips every employer should know to protect employees and create a safe working environment 
1. Identify and Control Your Hazards
Start by performing a Job Hazard Analysis by using a team to examine the hazards of each job. Then, use the hierarchy of controls model to eliminate, substitute, isolate, change or require personal protective equipment to deal with the hazard
2. Understand Safety Training Regulations
Regulatory agencies like OSHA set the standards. And compliance is required by law. Safety training is most effective when it covers program management, content development, training delivery, evaluation and documentation.
3. Follow A Proven Method For Delivering Safety Training
Z490.1 is the accepted national standard and provides guidance on managing safety training programs and incorporating adult learning principles. The standard is step-by-step and teaches employers how to deliver training, evaluate the outcomes and applications of training, and document training to maintain compliance.
Employers should provide frequent training to ensure that employees have the knowledge, skills and abilities they need to work safely. It's important to identify and avoid hazards while continuously improving performance. The most effective training follows a systematic approach that incorporates adult learning principles, multiple modes of learning and hands-on exercises.
4. Identify What Employees Need to Learn
And put into practice as a result of the training. Good communication about goals goes both ways. Just as it's the manager's responsibility to communicate organizational goals clearly, it's also the boss's obligation to listen to employee's personal goals and, where they align with the overall mission, support them and help build the skills necessary to achieve those shared goals.
5. Know Your Employees
And their preferred learning styles and tailor your training accordingly. To do their jobs effectively, leaders must prioritize the people on their team. After all, a company's staff is its greatest asset, and managers should know as much as possible about each person and how they contribute to the overall success of the business.
6. Be Prepared
Do not just read safety regulations. Stress the importance of employee safety and how training directly relates to how they do their jobs. Keep it focused on their work, not other issues.
7. Design Training Using Active Learning Principles
Instead of a classroom setting with a lecture, get interactive by letting workers share their thoughts and ideas. Stress active participation. 
8. Treat Your Employees As Adults
Use the right language for your audience. Stop telling employees what to do and how to do it. Instead, give them the freedom to complete their work. Who is more likely to know the job? The operator or the supervisor. The operator knows the potential problems of the job. As a supervisor, set the safety goals and provide guidance to reach them. 
9. Use Visuals
Or professional training videos from a Learning Management System for greater impact and learning retention. The easiest and most cost-effective way to get your online training program up and running is with KnowledgeCity's LMS. KnowledgeCity has designed its platform to be user-friendly with powerful tools that give you full control of the user learning experience. And the best part? Your learning program can be up and running in a few easy steps.  
10. Organize Your Training
Into "chunks"— small bits of information at a time. Then, test your employees before you allow them to work.
The best training sessions can always be better, so make sure you incorporate an evaluation to determine how effective your training was. Obtain your Key Performance Indicators (KPIs) from before and after the training to compare data. Observe workers after the training to see if you get the results you intended. Last, but not least, make sure you provide refresher courses customized to each job. You'll be glad you did. 
Ready to start your workplace safety training? The KnowledgeCity Learning Library offers more than 13,000 online video courses. Each course features interactive exercises that can be easily customized to include your company's information. See for yourself how our online safety training can help simplify your training initiatives.
Subscribe to Our Newsletter
Join 80,000+ Fellow HR Professionals. Get expert recruiting and training tips straight
to your inbox, and become a better HR manager.