A new legal precedent was established this past September which adds another layer of meaning to the concept of "reasonable accommodation." It all began in March of 2020, when a company in Covington, Georgia (ISS Facility Services) had all its employees work from home during the first few months of the pandemic. 
When the office reopened, one employee requested that she be given frequent breaks at work and allowed to continue telecommuting two days a week. She claimed that a pulmonary condition made her more vulnerable to catching COVID and that she needed those accommodations. The employer denied her requests and then fired her, even though other workers with similar jobs were allowed to continue working from home.
The U.S. Equal Employment Opportunity Commission (EEOC) recently filed a lawsuit against ISS Facility Services for back pay, compensatory damages, punitive damages for the employee, and injunctive relief to prevent future discrimination. Marcus G. Keegan, the agency's regional attorney, said the company violated the Americans with Disabilities Act (ADA) by denying the employee a reasonable accommodation and terminating her because of her disability. 
The impact of COVID was instrumental in that ruling. Keegan stated that "In light of the additional risks to health and safety created by COVID-19, it is particularly concerning that an employer would take this action several months into a global pandemic." In a press release, the EEOC noted that this is the first lawsuit it has filed in which an ADA accommodation case was related to COVID-19.
This precedent is forcing many employers and HR managers to re-examine their work-at-home policies and factor in changing conditions brought about by the pandemic.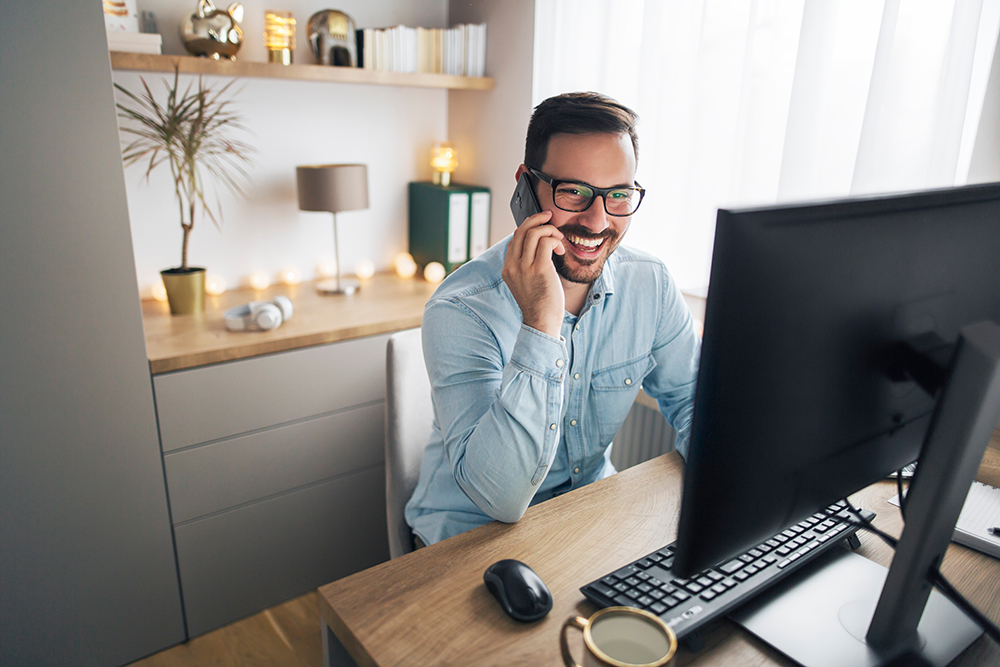 Types of Remote Work Discrimination
Telecommuting discrimination – also known as remote work bias – has become an emerging "hot topic" in the age of COVID-19. With so many people working remotely and businesses trying to bring them back into the office, new ethical and legal issues have arisen that directly impact HR policies. The type of remote work bias cases that are cropping up include the following:
Family Responsibilities Discrimination: Although federal discrimination laws do not include "parenthood" as a protected category, at least 195 state and local jurisdictions have enacted laws outlawing discrimination against parents. That's according to the Center for Worklife Law at the University of California. Depending on differing state laws, employees who are laid off, furloughed, or treated unfairly because of pregnancy, parental responsibilities, or other caregiver roles may have a basis for suing their employers. Lawsuits of this nature and magnitude can be devastating to businesses from a financial, emotional, and public relations standpoint.
Gender Discrimination: If an order to discontinue telecommuting and return to the workplace has a disproportionate impact on women, companies may be inadvertently setting the stage for legal challenges.
Disability Discrimination: According to the blog onlabor, disability discrimination has increased during the pandemic. The organization says employers are not only denying requests for accommodations, but many are following up those denials with demotions, suspensions, or termination. 
Discrimination based on age, race, and gender: A survey conducted by Project Include points to three growing problems stemming from increased telecommuting: harassment and hostility, harmful work expectations, and anxiety. The researchers concluded that "People harmed were disproportionately Asian, Black, Indigenous, and Latinx, especially women and nonbinary people, and transgender and non-binary people generally, and people over 50."
Do many managers have negative biases toward remote workers? According to the results of a survey conducted by the Society for Human Resources Managers, at least two-thirds do. Specifically, 67 percent of supervisors admit to considering remote workers to be more easily replaceable than onsite workers; 62 percent believe that full-time remote work is detrimental to employees' career objectives; and 72 percent say they would prefer that all their staff work in the office.
What Should HR Do?
The Harvard Business Review (HBR) recommends a five-part strategy for effectively setting up a hybrid business model to incorporate both work-at-home options and on-site employment.
Provide adequate notification: If remote employees are asked to return to the office, they may need several weeks to arrange a suitable caregiver for their children, elderly parents, or disabled relatives who live with them. HBR suggests providing a lead time of 45 days to enable employees to prepare for the transition. Some workers, including those who are pregnant, breastfeeding, immunocompromised, chronically ill, or otherwise disabled, may also request special accommodations. In all probability, HR will need time to review, carefully consider, and respond to employee requests.
Make provisions on a case-by-case basis: As the HBR article points out, some workers may have a legal right to continue working remotely. "Even if you were not accommodating an employee with a disability before the pandemic, the fact that that person has been working remotely for over a year can serve as evidence that a permanent accommodation does not present an undue hardship to the employer."
Create a hybrid model that works for your company. A blended approach to allowing employees to work remotely can be a win-win arrangement. After asking your staff about their needs, preferences, and availability for on-site work, you may be able to develop a model that will meet your business needs, without alienating or losing valuable employees.
Avoid on-site favoritism: This suggestion requires heightened awareness and some documentation to make sure advancement opportunities and desirable assignments ("glamour work") are not limited only to those who work on site. Training managers to identify and avoid "unconscious bias"–including racial and gender bias – can help your organization prevent or quickly resolve claims of remote work discrimination. As HBR warns, if you don't make the necessary changes, then "becoming a hybrid workplace will just reinforce existing racial and gender hierarchies." 
Schedule meetings to accommodate all team members: Holding all meetings remotely, regardless of who's working on-site or from home, will make sure no one feels marginalized, overshadowed, or inferior. It's also recommended that consideration be given to time zones, parenting responsibilities, and individual scheduling conflicts.
Other Perspectives on Remote Work Discrimination
Writing for Lawyer Monthly, New York attorney Jesse Weinstein says there are three precautions employers can take to avoid potential problems with remote work discrimination:
Exercise caution and good judgment: "Employers should be aware that text messages can be saved as screenshots, phone calls and Zoom chats can be recorded, and emails cannot be unsent." He said it's important to be "mindful of the ease with which employees can leave a 'digital footprint'".
Carefully consider requests for accommodations: Employers are liable, he said, for failing to provide reasonable accommodations to employees who need them. He also notes that "employers cannot just broadly cite 'economic' reasons for failing to provide a reasonable accommodation and expect that they will not be confronted with potential legal action."
Respond promptly to instances of discrimination. Weinstein urges employers to "confront claims of discrimination within their organizations promptly and without retaliation."
The SHRM also offers this advice: "If you are faced with more than one request for remote work as an accommodation, you must be able to adequately articulate why it can accommodate some employees and not others. This may be for legitimate reasons such as data security or to be physically present to access or use equipment or products."
The online newsletter Worth recommends that opportunities for promotions should be openly publicized throughout an organization, with hiring decisions being made using objective criteria. It also suggests providing training only online so that remote employees do not miss out on career development. Other ways to prevent potential discrimination claims by remote employees would include making sure disabled staff members are not excluded from promotion opportunities. The newsletter also cautions against making false assumptions about women who have parental responsibilities. A common assumption it cites is that women who have children are unreliable, inflexible, or not interested in a demanding role and therefore unsuitable.
Considering the impact COVID-19 has on where and how employees perform their jobs, it's crucial that companies know how to effectively manage a remote workforce. KnowledgeCity can help you and your managers get up to speed with the latest strategies and best practices for managing a cohesive team and avoiding claims of remote work discrimination. 
Resources Available for Preventing Remote Work Bias
Our Managing Remote Employees video training course covers everything from communicating effectively with staff members to balancing work schedules and getting to know your team. Building a remote work culture is an emerging paradigm, and our training courses are designed to thoroughly familiarize you and your managers with current strategies and techniques. Choosing the best tools for communicating as a remote group leader can make a significant difference in being able to engage, inspire, and motivate your team. 
Another video series we offer, Humanizing Connections in the Digital World, provides practical insights into virtual coaching, video conferencing etiquette, and remote work politics.
A timely topic that is relevant to all workplaces, these days, is managing employee mental health and motivation, and cultivating a positive corporate culture during and after COVID. We've prepared an informative white paper on navigating those vital challenges, which you can download for free. 
Subscribe to Our Newsletter
Join 80,000+ Fellow HR Professionals. Get expert recruiting and training tips straight
to your inbox, and become a better HR manager.