One doesn't have to look hard to find a plethora of ways our current job markets are changing. A hot topic right now is whether major employers should continue requiring bachelor's degrees as a standard requirement for hiring. In Maryland, for example, Governor Hogan has announced plans to eliminate the four-year degree requirement for thousands of state jobs. The goal of this initiative is to ensure that qualified candidates who don't have degrees can access fair consideration for positions they had previously been disqualified from. At the federal level, President Biden has also made calls to hire "skills not degrees" in an effort to address pay gap issues that originate in potentially unfair recruitment processes. 
This is a complicated topic for HR to address—we are caught in the middle because we need to do what's best for our organizations and ensure that we are screening for qualified candidates, but we also have a responsibility to answer calls for increased equity in our workforces. We can't do this without acknowledging the systemic barriers that many historically underrepresented candidates in our fields may face on their path to apply for roles at our companies. This blog article will address these concerns and explore alternative options for HR managers and recruiters.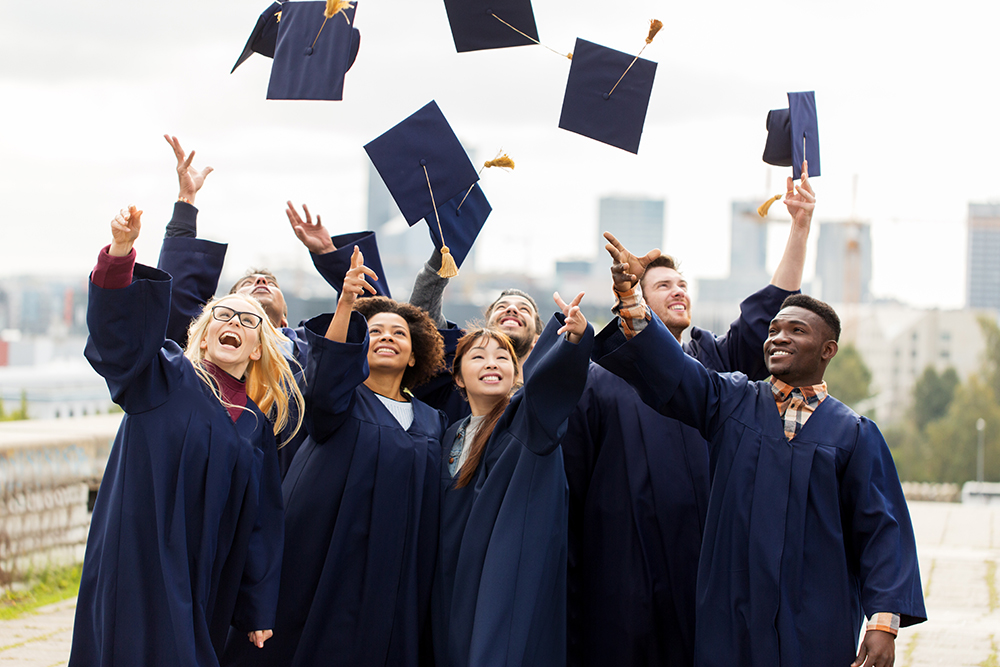 What's Wrong with the Current Applicant Screening Process?
According to research about sourcing entry-level talent in a report from The Rockefeller Foundation, employers are missing out on real opportunities to strengthen their talent pools by restricting who can even apply for a position. Their research shows that 49 percent of employed recent college graduates feel that they aren't using the skills they used in college, but 90 percent feel that they are learning new, useful skills on the job. Screening for college graduates only for entry-level positions could mean that a highly qualified individual who gained skills and knowledge from work experience instead of through obtaining a four-year degree could be passed over. 
Additionally, 92 percent of job seekers abandon applications before submitting them. This can be due to clunky and tedious application programs that result in extra clicks, having applicants enter the same information multiple times, or using interrogative language in the applicant questions. Making the application process more friendly and accessible will go a long way toward making sure no one feels unwanted or overlooked as they encounter opportunities at your company. 
Should We Abandon the Unspoken Bachelor's Degree Requirement Altogether?
A staggering 61 percent of leadership in charge of hiring have said that they will throw out resumes without college degrees listed, even if the candidate is qualified for the position. Undoubtedly, this leaves many highly qualified candidates afloat during a time in which companies are struggling to attract and retain strong talent. 
There are many reasons why this is an issue in our current job market. First, we need to address the disparity this creates for low-income families and people of color. Historically, access to higher education has been fraught for those who struggle to find ways to afford college or who feel they will be actively discriminated against if they attend college. Only 20 percent of low-income individuals will attend college, and with the costs and debts associated with a four-year degree rising exponentially, things here are not slated to improve much at this time. 
Furthermore, the pandemic has impacted college enrollments. Inside Higher Ed calls this The Great Interruption—in 2020, 20.7 percent fewer students enrolled in college programs directly from high school than they did in 2019 before the pandemic. Additionally, about one in four students who enrolled in 2019 did not return to school in 2020. With rising rates of attrition in higher education programs, this starts to create an enormous gap between what employers are requiring of entry-level positions and what the existing job market can provide. While this may seem positive in that it will create increased competition for limited roles, we are currently in an applicant's market, and the workers are calling the shots. Unless hiring managers change the way they recruit, they will certainly miss out on the types of talent they are desperate to attract. 
While this news may feel grim, there are several action steps your company can start to take to avoid falling behind in this competitive market. When we begin to make room for talent who do not have four-year degrees to enter our work forces, we stand to gain the following:
Improved workforce diversity and equity
Increased access to skilled candidates who have learned their skills from similar roles and experiences that are needed for your company
Enhanced culture of belonging that acknowledges the many ways individuals can build strengths and knowledge
Contributions to a culture of curiosity and creativity by putting people of different backgrounds together to collaborate on common goals

6 Tips to Hire Top, Hidden Talent
So, what can your company start to do to address these issues? Start with these tips that will help you diversify your talent pool:
Evaluate your hiring criteria—By accepting only candidates with bachelor's degrees, you are increasing the odds that you will have high turnover at your company. This is because you will routinely be accepting poorly suited individuals for a role over someone whose values and skills more closely align with the needs of the organization. What is the bottom line for the role you're looking to fill? Are you trying to put over-qualified people into a role that they will just quickly become bored and pessimistic in? What are the costs associated with the turnover in this role so far? What can you change to fix this?
Recruit for skills and experience—Imagine what could happen if you forget about credentials and instead focus on an individual's skills and past performance throughout the recruiting process. You may be surprised at what you find by focusing on truly getting to know your applicants for what they've already accomplished in their past roles instead of how high their GPA was. 
Create more inclusive job descriptions—Be sure that your job descriptions convey the culture you're trying to build within your organization. This will help job listings stand out most to those who will likely be a good fit on your teams. This can lead to stronger, more productive, more honest conversations throughout the recruiting process, which will contribute to reduced turnover due to poor fits. 
Assess your recruiting algorithms—What kinds of technology are you using for screening, and how might this be damaging your access to outstanding talent? Are your AI systems filtering out qualified candidates for reasons beyond the applicant's control? If so, your top competitor might just steal them away from you. 
Build support within your company—If you're on the fence about dropping your penchant for hiring applicants with bachelor's degrees, consider that you could be the source of education for many entry-level recruits who don't yet have degrees. Workers are attracted to opportunities that offer strong professional learning benefits, and you could tailor your training programs to address certain skills and strengths you expect your college-educated recruits to have. 
Create long-term evaluation metrics that encourage learning and growth—If your current evaluation process caters to employees with bachelor's degrees, you may find that once you start recruiting those who don't have degrees, they may feel left out. Don't allow this to happen. Instead, you can start to create metrics that are inclusive for all your employees at the same level. This will help to build unity and cohesion amongst cohorts, and workers will be more likely to feel motivated to grow within your organization rather than to leave for a competitor who offers them stronger support. 
How to Hire for Potential and Bring in Outstanding Talent
There is no way to spin it other than the truth: if our hiring teams don't start to adapt to this rapidly changing workforce, our competitors will start to swiftly gain the upper hand over us by attracting and retaining top talent. In today's worker's market, we need to respond to the things candidates are asking of us. This includes considering those who do not have college degrees for roles that previously recruited bachelor's degrees only. To dive more into how you can start to hire for potential over hiring for arbitrary four-year degrees, take KnowledgeCity's course, "Why Hire High-Potential Employees?" This course breaks down how unique applicants can answer the contemporary needs in today's workforce.  
We also have courses on recruiting that will be helpful to you as you begin to analyze changes you can make to build more inclusive and open-minded hiring practices. A great place to start will be our course, "Introduction to Talent Sourcing," which will help you think outside the box when it comes to building talent sourcing methods and strategies. From there, don't miss "Recruiting and the Interview Process" to ensure that your interviewing practices aren't excluding hidden talent or favoring poor fits by chasing outdated qualities in candidates.