It's fair to say that we've all struggled in our own ways during the COVID-19 pandemic. The stress, grief, anxiety and uncertainty have taken a toll on us, and most of us regularly fight to feel motivated to continue to work with the same vigor we might have before March 2020.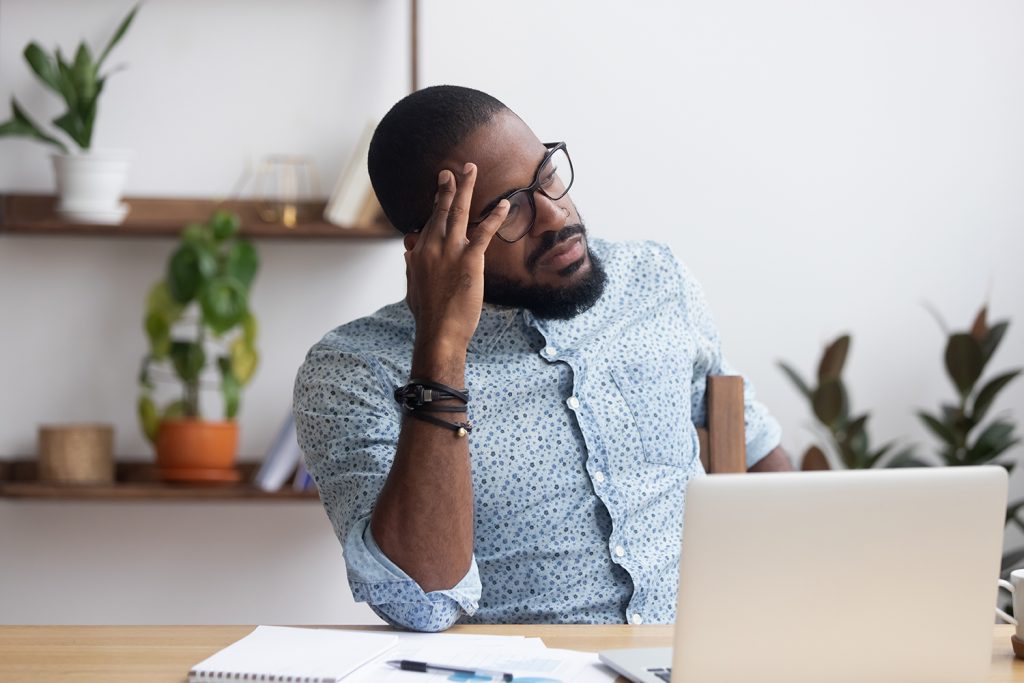 Conversations around wellness and mental health have become necessities in the workplace, as employers are more eager to ensure their employees' well-being. This blog explores the consequences of ignoring employee wellness and why wellness should be among employers' top concerns in 2021. You'll discover the top five practices that are proven to help workforces stay healthy and positive as we proceed into 2021. 
Common Side Effects Brought On by the Pandemic
This past year, we've learned just how far compassion can take us, and how we tend to all win when we work together – and how we make matters worse for ourselves when we do not. Whatever you're going through, you're not alone. The collective trauma of the coronavirus pandemic will likely be with us for many years to come. Therefore, it's critical that we learn how to identify some of the challenges our employees and teammates might be encountering so that we can better serve each other moving forward. 
According to the Pew Research Center, one in three Americans have experienced high levels of stress due to the pandemic, including feelings of isolation thanks to lockdowns and social distancing, among other things. Pandemic stress has been ongoing and is likely not going to start subsiding until at least well into 2021. According to the American Psychological Association (APA), Americans are reporting an increase in negative feelings as time wears on. 
We can break down the side effects of pandemic fatigue into three main categories: physical, mental and emotional. 
Physical challenges – Although we tend to think of mental health issues (like anxiety and stress) as matters of the mind, we know that the body holds onto emotions in a plethora of ways. Chronic stress of any sort often leads to muscle tension, headaches, intestinal issues, rapid heartbeat, fatigue, etc. 
Mental challenges – Reduced cognition often accompanies illnesses such as anxiety and depression. Research shows, for example, that memory recall declines in people suffering from depression. Ability to focus, racing thoughts, poor judgment and pessimism are more common mental challenges that accompany heightened stress.
Emotional challenges – This category can be broadly defined and includes anything from feeling alienated from one's work team to experiencing crying spells and hopelessness. People who feel emotionally drained experience ongoing fatigue and lack of energy. This affects motivation and work performance.
Depending on what kinds of unique stressors an employee has to deal with, these can present in different ways. Many employees who work from home are now also supporting children throughout the workday, and some have distracting, crowded or even unsafe home conditions in which they are being asked to perform at regular productivity levels. 
Worth noting is that not all individuals will respond the same way to their circumstances. You may notice an employee who always has children screaming in the background during Zoom calls, but remain top performing employees. On the other hand, an employee who lives alone and has a safe and stable home life may actually be outwardly suffering more. 
It's important that we do not judge our employees' experiences. Trauma is the brain's response to stressful events, and the way one brain responds will be entirely unique. Therefore, we should not judge one person's response to the pandemic by comparing to our own or to another employee's. Instead, pay attention to the signs they are showing and approach all team members with compassion.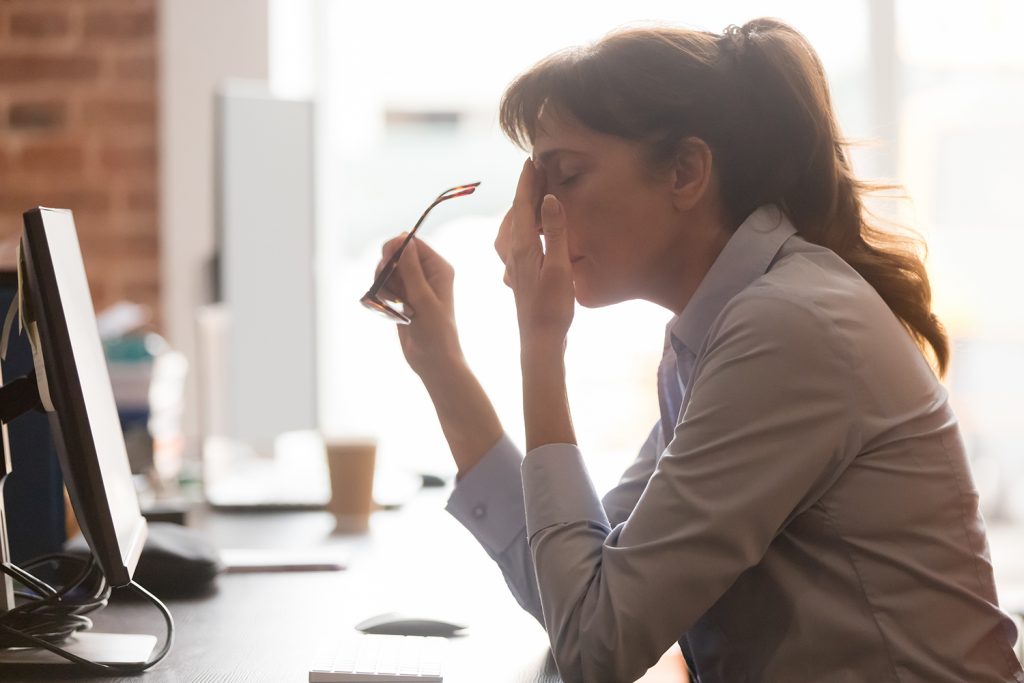 Pandemic Burnout
Burnout is a relatively new phrase used to describe how people are responding to stressors brought on by their professional responsibilities. Burnout can affect a person's sense of accomplishments and feelings of pride in their work/personal identity. Burnout symptoms include:
Cynicism around work topics
Low motivation
Irritability with teammates and clients/customers
Low energy and fatigue
Difficulty concentrating
Difficulty feeling satisfied with work accomplishments
Unexplained changes in sleep habits and physical symptoms such as headaches, stomach problems, etc. 
Job burnout is likely to result from poor work/life balance, lack of a sense of control in one's life, unclear expectations, dysfunctional workplace dynamics, lack of social support, etc. The crisis responses to the pandemic have been a huge source of burnout, as companies scramble to look for ways to protect the company, leaving employees to feel undervalued and overworked. To mitigate this, the CDC recommends that employers create a culture of safety by establishing open communication and setting clear expectations. 
While many employers frame burnout as an individual problem that employees are responsible for navigating, recent evidence points to burnout actually being the responsibility of the employer. The WHO states that burnout is an occupational phenomenon, not a disease like anxiety or depression. Companies that are not working to support employees through burnout with systems that offer wellness support have higher turnover rates, lower productivity, higher healthcare costs, etc. The APA has determined that burned out employees are 2.6 times more likely to be actively seeking a different job, they are 63 percent more likely to take more sick days and they are 23 percent more likely to need a visit to the emergency room. 
As a result of the pandemic, the percentage of remote workers suffering from burnout has skyrocketed to 69 percent. Meanwhile, those in caring professions such as healthcare, mental health, caregiving, etc. have grown to alarming rates, with 93 percent reporting significant stress as a result of their jobs.  
5 Best Practices for Supporting Employee Wellness
Addressing pandemic fatigue and burnout may feel like a herculean task, but we have a great shot at supporting employee wellness and reducing burnout if we work together to involve all levels of the workplace. Here are some of the top ways employers can support employee wellness moving forward:
1. Invest in employee training.
Utilize technology-driven employee training programs that help employees learn the symptoms and signs of mental health issues so that they can better support themselves and their teammates. Remote mental health programs can also be productive. These include meditation and wellness platforms, licensed counselors available on call and virtual education programs.
2. Lead open dialogues and conversations about mental wellness.
Mental health stigma can be an enormous barrier to treatment, because many employees fear judgment, or even retaliation from leadership, for disclosing their struggles. Leadership should learn how to start topics that center mental health and normalize receiving help. Leadership can model this by talking about how caring for the mind and body are both important to overall wellness.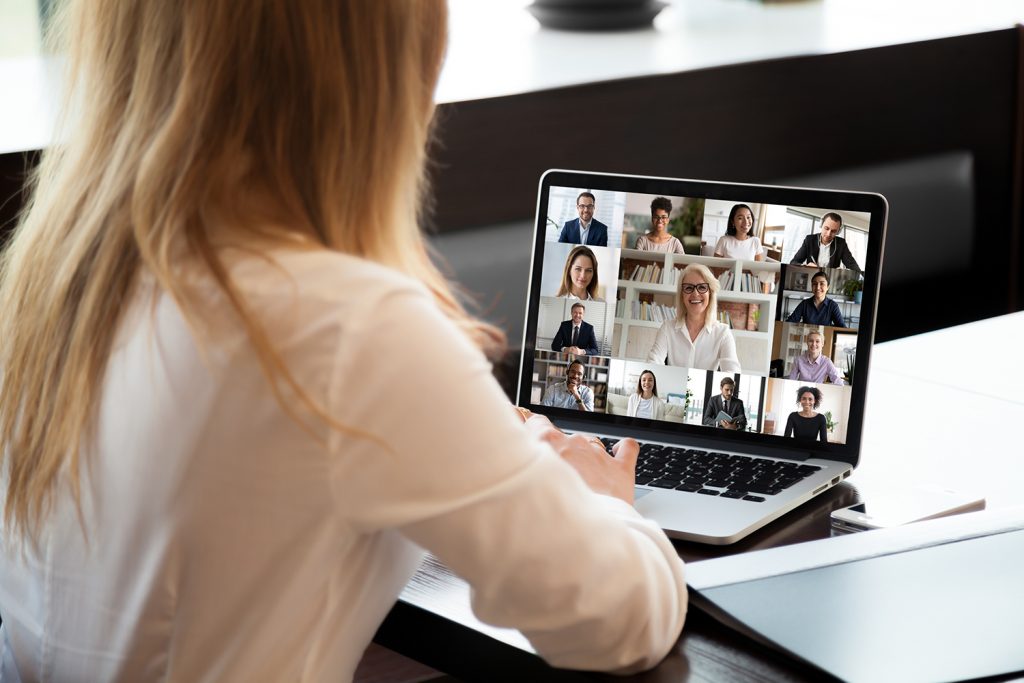 3. Curate empathetic leadership.
Employers who can recognize and give space to the stress that comes from all of the uncertainty of this past year will create more room for employees to be their authentic selves. This will improve productivity and creativity, and will help employees feel valued as whole humans, not just employees. Leaders can encourage their employees to stick to a healthy work/life balance, unplug for necessary breaks throughout the day and empower employees to advocate for their needs to be met
4. Offer flexibility and demonstrate inclusivity.
Listen to your workforce. What do they need, and how have their needs changed compared to two years ago? Make sure to emphasize that all voices are included in a conversation about how the organization can adapt to meet unique needs. For workers who are also helping kids navigate online learning, how can you adapt to their increased demands to help them be productive at work? This could look like more flex time, for example. For employees who need wellness days, be sure to actively fight any fear of retaliation for asking for increased time off. Curating a team that can support each other when individuals need to be out will minimize impact of less people physically present during the 9-5 workday. A culture of inclusion and respect goes a long way and helps to attract and retain top talent.
5. Modify pre-pandemic policies and practices that no longer meet employee needs.
Your organization may have had competitive benefits/wellness plans prior to the pandemic, but employee values are shifting as a result of navigating such a traumatic year. Routinely re-examine policies and procedures around wellness so that you can identify areas for improvement and quickly mitigate areas of lack or risk in regard to employee wellness.
Next Steps to Take to Improve Employee Wellness
One of the best ways to start addressing complex workplace issues is to become educated and to increase access to educational materials for all employees in your organization. KnowledgeCity offers many convenient online courses to do just that, such as: "Returning to Work During the Coronavirus Pandemic: For Employees," "Returning to Work During the Coronavirus Pandemic: For Managers & Supervisors," "Working from Home" and "Fitness and Wellness." 
All of these online training courses were designed to help individuals understand the art of self-care. Once you have a solid foundation of information, it's time to get to work on updating policies and procedures that center around employee wellness. Keep up with our blog for more, as well as governmental agencies such as the CDC for updates on the pandemic and new information on how to support each other during these challenging times.