Each and every day is a new opportunity for learning and developing, and here at KnowledgeCity, we are dedicated to providing the tools your organization needs to do just that. We consistently publish new, relevant online training courses so your employees can further develop their skill sets and help your business thrive. 
In April of 2022, we published 73 different courses on our Learning Management System!
The topics range from business courses on behavioral marketing and remote work culture to computer courses for architectural engineers and advanced web developers. No matter what industry you are in, KnowledgeCity has all of your upskilling and compliance training needs covered!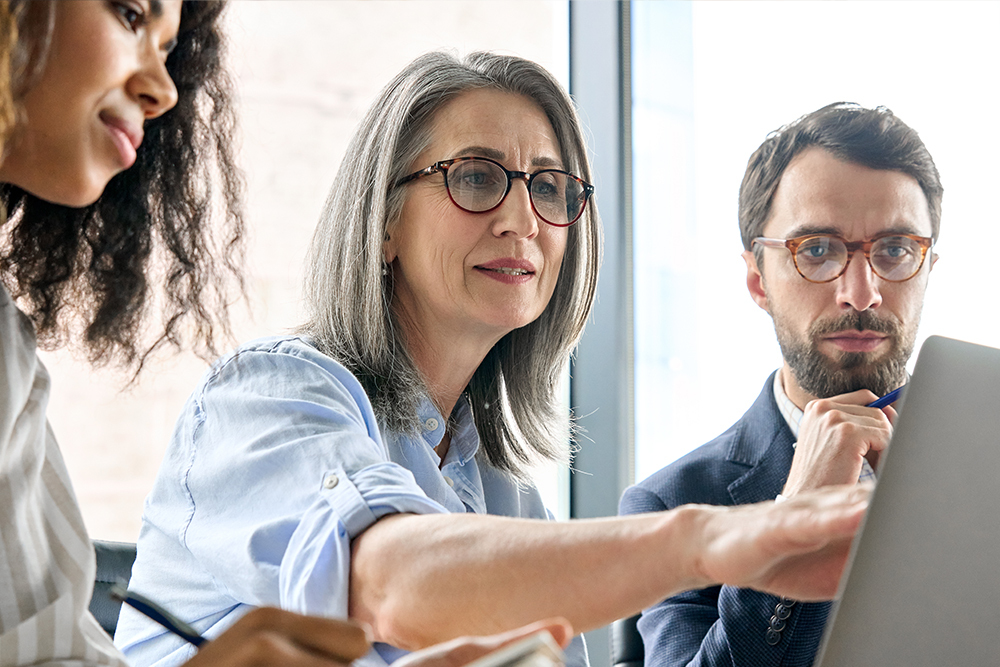 Check out the list below of all the online employee training courses we published in April.
Online Business Training Courses from April
Leadership: Risk mitigation is a strategy leadership can use to prepare for and lessen the effects of threats faced by your business. Learn how to manage risks and liabilities by analyzing your business and identifying probable risks you may encounter:
Management: Organizations continuously measure and manage their performance to remain competitive, and employees play a significant role in the performance of any organization. It's important to measure and manage the performance of both individuals and the organization. Discover how to develop an effective performance management system, plan for future improvements, and evaluate employee contributions.
Communication Skills: KnowledgeCity published quite a few communication skills training courses last month, including courses on email communication, interacting with and communicating with senior executives, and oral communication. Which courses would be most beneficial for your workplace?
Marketing 
Soft Skills: Professional conduct can have a big influence on your work and the people around you. Check out these soft skills courses on how to develop a personal professionalism plan, adopt a professional demeanor, foster good habits, and contribute to the overall professionalism of your workplace. 
Business Planning: Understanding the behavior patterns in your organization can help you provide the best support possible for your employees, and by extension, your customers. Learn about the foundations of organizational behavior and its applications and relevance for your business. 
Project Management: People power projects. Their decisions and actions can mean the difference between success and failure. Do you know how to communicate with your project's stakeholders and utilize them? Knowing how to properly manage your project's stakeholders can make or break project outcomes.
Digital Transformation: Our workplaces have transformed dramatically over the last two years, so workplace culture and employee expectations have changed dramatically, as well. Discover best practices for remote work culture, remote work etiquette, and the new expectations of your remote employees.

Online Computer Training Courses from April
Architectural Engineering: 
Engineering Software:
Adobe Suite:
Data Science:
Online Compliance Training Courses from April
Government: