To some extent, every business owner and manager walked into 2021 feeling uncertain about their financial situation. The pandemic has taken a toll on many businesses as well as their employees and considering how unpredictable the past year has been, it can be difficult to know the best way to move forward. If the year 2020 taught us anything, it's that something unexpected can happen at any time.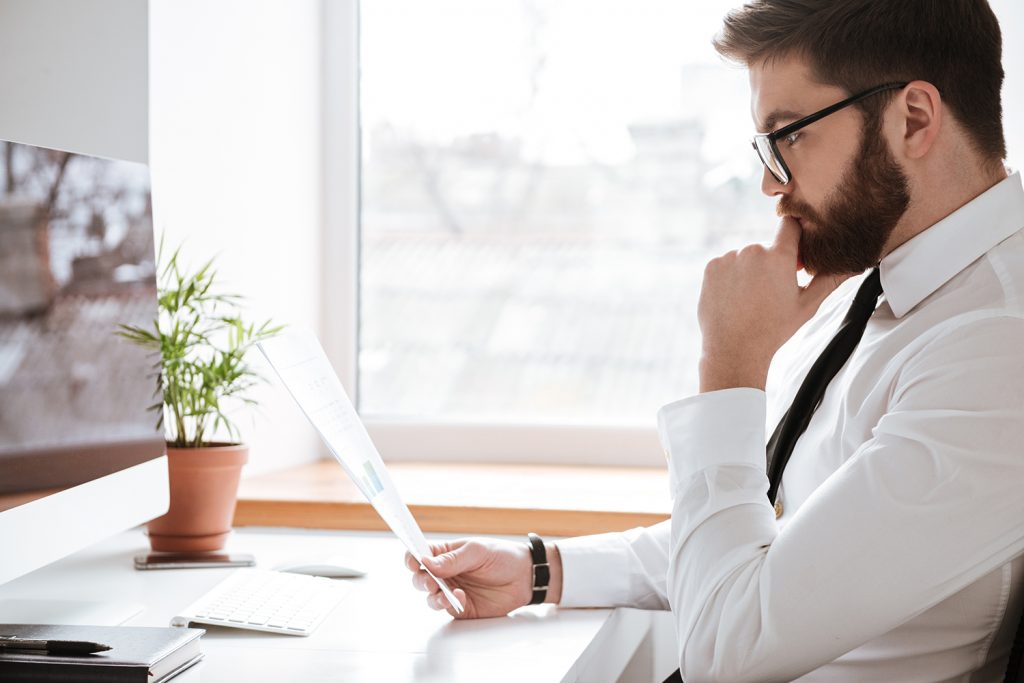 Now that businesses both large and small are beginning to open again, you may feel there is still a lot of potential financial risk until more employees are vaccinated and back to work in a traditional setting. Even if you feel uncertain about the coming months ahead, there are ways to be smart about your business budget now that the pandemic is receding.
By planning ahead and sticking tightly to a budget, even small businesses can continue to thrive in this world we're currently living in and prepare for the most unexpected circumstances. The following tips will help your organization find the right training and options so those leading the way can make the most efficient and effective business decisions.
Why the Pandemic Has Changed Budgeting Needs of Businesses
One of the most important questions managers and business owners are asking themselves this year is: "What does the pandemic mean for me and my business?" The pandemic has certainly changed the way businesses deal with their budgeting and investments, and their perspectives have dramatically shifted when it comes to being financially prepared for a crisis.
One of the biggest impacts on businesses is the uncertainty the pandemic created. Not being sure if and when business would pick up and what kind of returns they would receive has made it increasingly difficult to make wise financial decisions. According to a survey done by PNAS, small businesses were greatly affected even just a couple weeks after the pandemic started. Due to the uncertainty, many businesses had to lay off a large number of employees and close down temporarily.

Now that businesses can see how they've been affected more clearly, it's time to begin carefully planning and preparing for a profitable year. Even though we may feel that things are starting to get back to normal, no one can say for sure when or if the world we knew before the pandemic will ever return and what the pandemic will mean for businesses and business owners in the long run.
Tips for Creating Your 2021 Business Budget
Rolling out your business budget in these uncertain times can be a difficult task, but with some strategic preparation and planning, it doesn't have to be. The key to a strong budget going into 2021, despite the highly unpredictable economy, is to have a flexible budget that includes room for unforeseeable circumstances.
Start with the following three tips:
1. Ask the right questions.
The right time to ask questions about creating your budget is before you begin. After leaders and employees are properly trained on dealing with the current financial situation, get those involved in the business budget together to ask tough questions about business performance, growth and goals for the upcoming year.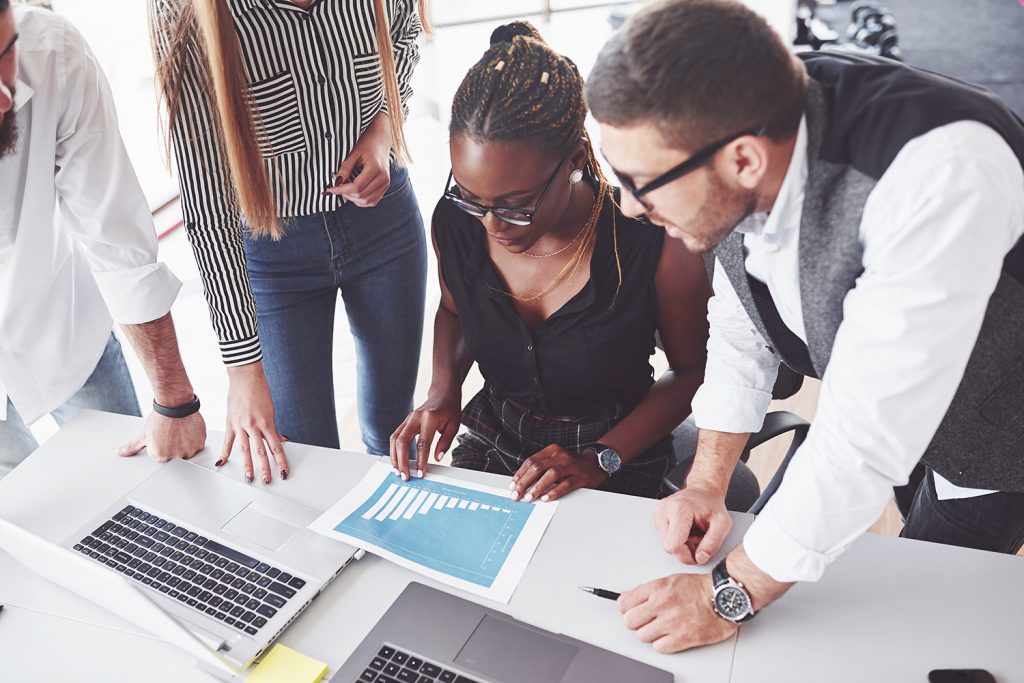 In an article on Business.com, Paula McMillan, a member of the AICPA (American Institute of Certified Public Accountants) Personal Financial Specialist Credential Committee, said there are questions that all business owners should ask themselves. Your answers to the following five questions will determine the type of budget you create:
In 2021, where are sales expected to be compared with in 2019: above, below or about the same?

In a normal environment in 2021, how important are your products and services to customers: less relevant, more relevant or about the same?

What was your level of customer service and engagement during the pandemic: more engaged, less engaged or about the same?

How important is growth to your business in 2021: critical or a nice-to-have?

How much did you invest in infrastructure and your people based on expected growth: not enough, too much or the right amount?
The answers will reveal whether you need to plan for growth or decrease costs.
2. Plan for the unexpected.
If there's one thing all business owners and managers have learned in the past year, it's to plan for the unexpected. If you're able to make wise investment and budgeting decisions, the past year can make your business and budget stronger than ever before because now you know exactly what the business can handle. When planning out both your investments and your budget for the year, make sure you have a plan for when sales aren't as high as you anticipated.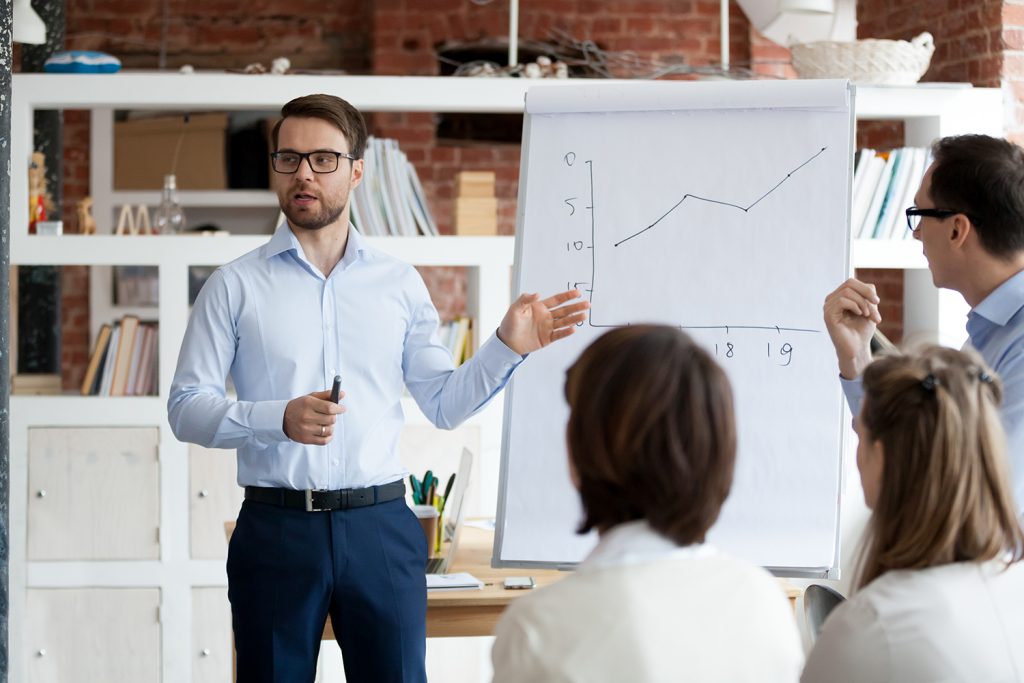 3. Consider a "Plan B."
Planning for all different scenarios is an important part of properly budgeting for this year. Create a budget that will work if the current trends we're seeing continue and an alternate budget that pushes the business towards the growth you're aiming for. We know that 2021 won't necessarily be a normal year, but you don't want to sell yourself short and miss opportunities to grow if and when business picks up either.
How to Invest Wisely and Increase Your ROI
With sales down and many financial challenges still present, making sure you're getting the most value out of what the business is spending is more important than ever. Even in these uncertain times, there are many ways to ensure you're making the right decisions.
1. Pay attention to stocks.
Stocks have been a big contender in the new world we are all living in. There are many stocks that have plummeted during the pandemic and yet many others that have done extremely well. Paying attention to which stocks have sky-rocketed during the pandemic can help you make investment decisions for your business in the future. In order to make the wisest investments, you may have to think outside the box and consider stocks that you wouldn't normally go for, such as tech stocks.
2. Consider the importance of cash.
When someone like Warren Buffet talks about a financial strategy, businesses and managers pay attention. According to Buffet, having cash on hand can help you manage risks, especially in an insecure market like the one we are currently in. Cash flow is part of what is going to help you stay afloat even in the toughest of times. The important thing is to make sure you're properly tracking and managing the cash flow within the business.
3. Set specific goals for your return.
Since ROI can come in many different forms, it's important to set specific goals for the return. This will help you hold yourself and other managers accountable in the business. Your ROI goals should be clear, specific and should help make it known to everyone involved in financial planning exactly how the business intends to reach their goals in growth and spending.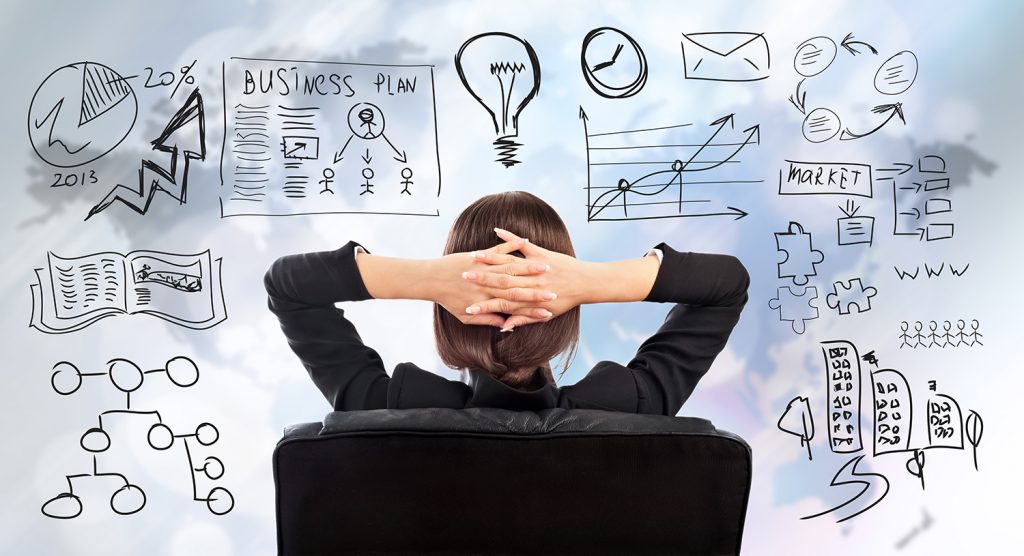 4. Allow employees to work remotely.
Allowing employees to work from home or partially work from home is one way many businesses have saved money during the pandemic. Even if you allow your employees to work from home part time, you're spending significantly less money on overhead costs such as the upkeep of an office building. Many employers hesitate to allow employees to work from home, but there are many ways to ensure even remote employees are being productive. In addition working from home allows people to focus more on performance.
5. Jump on the employee training bandwagon.
Due to the current crisis, you're likely trying to find the best way to support both company leaders and employees. One of the most productive ways to help your leaders budget and invest wisely is to get them the financial training they need.
Training has always been a crucial part of bettering employees and leaders, but it's become imperative in order to prepare for the future. The past year has given all businesses a glimpse into what could happen at less than a moment's notice. However, if the proper training is given, this process of securing the finances of your business and preparing for the unexpected can actually make your organization stronger.
As a manager, it's important for you to assess the specific needs of your employees and how they can be valuable assets in the process of strengthening your business. Whether your organization decides to provide training on the different types of treasury investment products or good accounting practices, there are training courses out there that fit the unique needs of your business.
Say Goodbye to Business As Usual
No matter what anyone tells you, it's impossible to predict the future. What you can do, however, is to allow for the unpredictable. Planning for several different outcomes will allow your organization to quickly and effectively deploy resources when and where they're needed most.
By taking the time to sit down and create a proper business budget that's specific to your organization, you can ensure you stay steps ahead in your industry – now and for the unforeseeable future.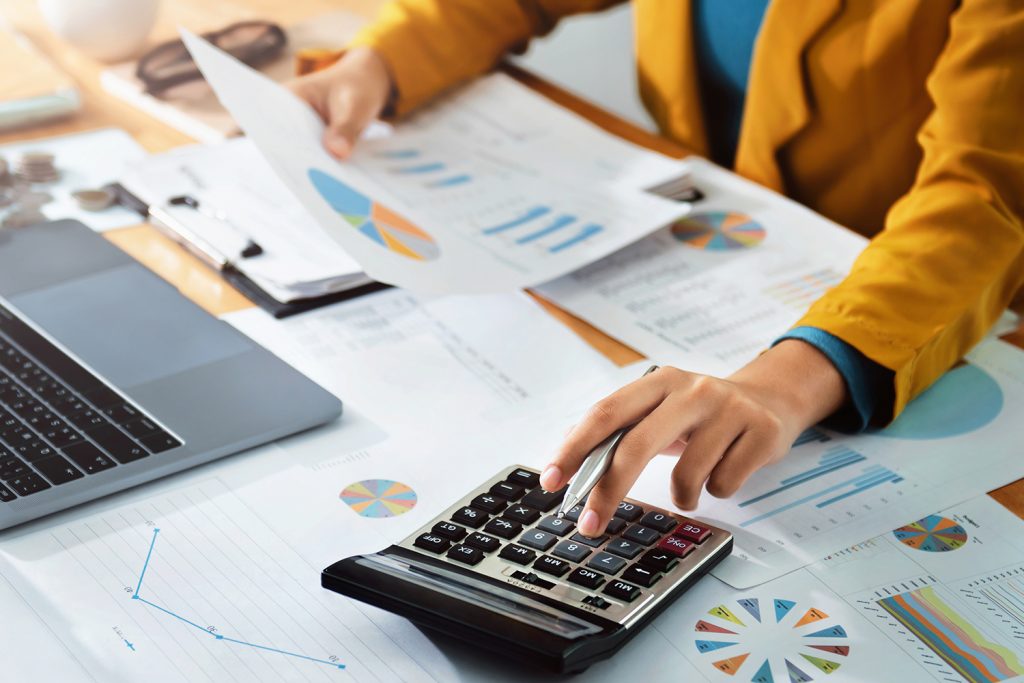 Would You Love to Increase Productivity at Your Organization?
In the business world, it seems like everything has become increasingly more difficult over the past year. The pandemic has caused a lot of problems for both individuals and businesses, and many managers and employers feel stuck when they try to figure out the most effective way to move forward. Despite the many challenges of this year, there are still ways to increase productivity and therefore see success in your business.
Part of taking care of your budget is making sure that the employees you do have are working as efficiently as possible. To identify specific ways to increase your employees' productivity, even while they are working remotely, download this eBook on Increasing Productivity in Remote Teams.