The current job market is on fire. Hundreds of thousands of jobs need to be filled, and it is a job seeker's market, which means prospective employees are not the only ones who need to be competitive. Companies themselves need to be competitive, too. 
One of the best ways to set your organization apart from others is by providing a robust employee training program. Providing an interesting, easy-to-use training platform is essential to attract and retain top-performers. At KnowledgeCity, we consistently publish new, relevant online training courses so your employees can further develop their skill sets and help your business thrive.
In May of 2022, we added 61 new courses to our Learning Library! The course topics range from business courses on Corporate Social Responsibility Basics and The Role of Empathy in Customer Service to safety courses on Mitigating Unconscious Bias and computer courses, like Adobe Animate for beginners. No matter what industry you are in, KnowledgeCity has all of your upskilling and compliance training needs covered.
Check out the list below of all the online employee training courses we published last month!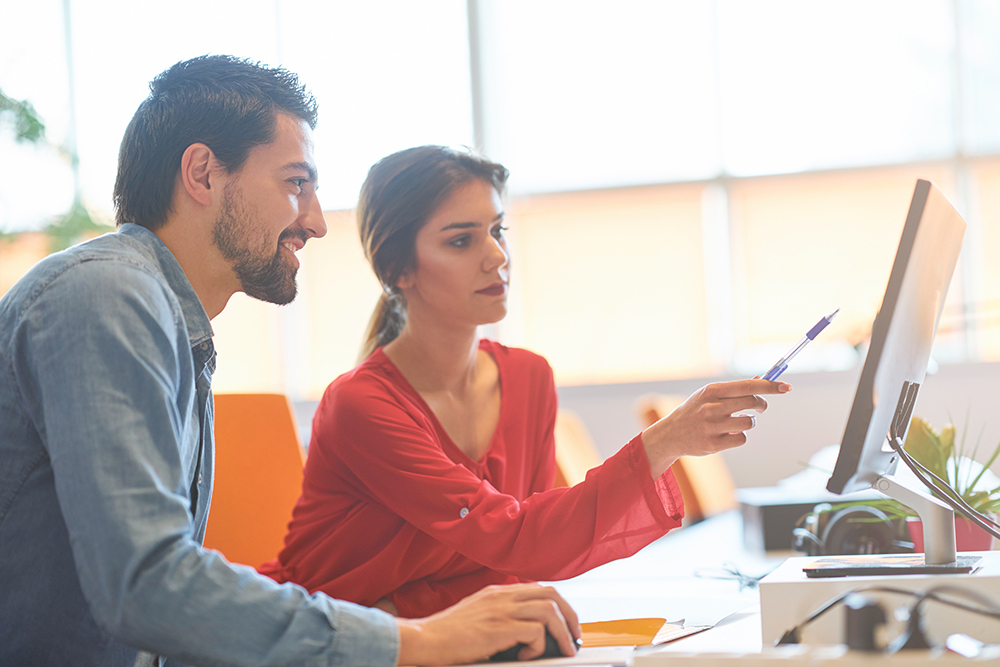 Online Business Training Courses:
Leadership Training: Executive leadership is more than a buzz-word: this type of leadership serves a pivotal role in any organization. In these courses on executive leadership, you'll learn how executive leadership differs from other forms of leadership, what characteristics support success in this role, and how you can acquire those traits.
Management Training: Two of the main functions of any management position are to measure the performance of your team and to foster employee development. Learn the basics of performance management and measurement–at an individual and organizational level–and how to foster employee personal development through developing and implementing an employee development strategy.
Marketing Training: The world of marketing is constantly evolving and is always highly competitive. Discover the changes that have happened over time in digital media, how to develop a plan for both traditional and digital advertising, and how to use both types of advertising in the most effective way.
Customer Service Training: Empathy is vital for good customer service. Learn about the role empathy plays in customer service and how to distinguish between empathy, sympathy, and compassion when working with customers. Our lessons will also cover empathy's usefulness and limitations, as well as strategies for employing empathy.
Human Resources Training: DE&I initiatives can bring many advantages to your organization, but to create an environment in which a variety of people are welcomed and accepted, you need to adopt diversity management practices. These courses cover the basics of diversity management, structural bias, and microaggressions. You'll also learn how HR professionals can create and implement diversity initiatives. 
Diversity & Inclusion Training: Placing an emphasis in your workplace on DE&I ensures that a company keeps policies and processes in place that proactively engage people of different backgrounds, so they're represented and included in the workforce. These courses showcase the impact that encouraging DE&I in your company can have. 
Soft Skills Training: Professional conduct can increase the respect your peers have for you or even play a part in earning a big promotion. Learn how to develop a plan, adopt a professional demeanor, and foster good habits so you can create a professional appearance and behavior in your workplace.

Business Planning Training: The business planning courses KnowledgeCity published last month focus on two topics: corporate social responsibility and competitor analysis. Corporate social responsibility is an essential way for a corporation to show concern for the well-being of its employees and the needs of its customers. Learn CSR strategies and about how being socially responsible benefits not only the corporation itself but also its employees and the broader community. In the courses focused on competitor analysis, you'll learn how to evaluate your competition through competitive intelligence and analysis so you can remain at the top in all of your business ventures.
Business Strategy and Operations Analysis Training: Strategic management is a continuous process that involves constantly readjusting goals and redefining strategy to meet new market demands. In this course, you'll learn what strategic management is, why it's important for organizations to implement it, and how business policy and strategic management are interconnected.
Online Computer Training Courses:
Adobe Suite:
Microsoft Word:  
Cloud Computing Training:
Computer Programming Training:
Online Safety Training Courses:
Social Safety Training: 
Online Finance Training Courses:
Accounting Principles Training: The word finance makes most people think about money, but it involves much more than that. Finance involves many of the ways that most societies today operate. Learn the basics of financial literacy so you can determine how your finances affect your ability to manage your money and credit, how you plan for retirement, and how well you invest, assess risk, and budget.
Whether you want to provide training courses to your employees on business and leadership, personal financial literacy, or different computer softwares, there's something for everyone at KnowledgeCity. Help upskill your workers and enhance your company with KnowledgeCity's Learning Library and Learning Management System. Request a free demo, and start providing quality employee training online today!