Although there is a growing recognition among executives and HR managers of the importance of diversity in the workplace, less than 10 percent of those surveyed rate their company's DE&I initiatives as "highly effective." 
In a report by CircaWorks, three quarters of organizations surveyed say they integrate DE&I into their business strategy or that it plays a role in strategic planning. In spite of that level of involvement, less than a quarter of companies polled view their DE&I initiatives as having reached an advanced stage. The upshot of the CircaWorks report is that while diversity programs produce a multitude of benefits for an organization, many companies are struggling to effectively develop and manage theirs.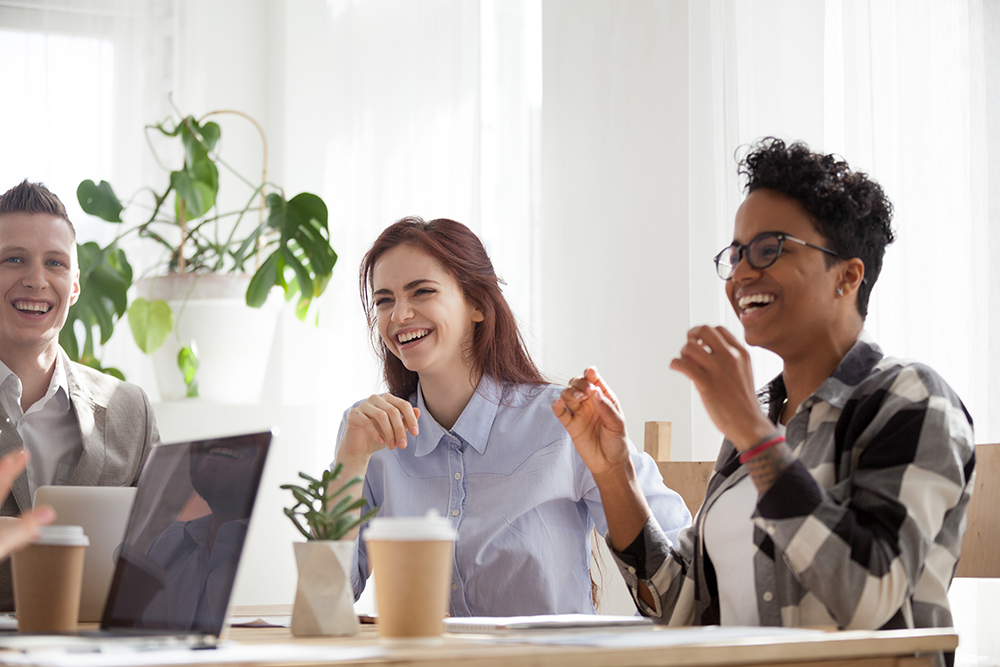 Three Pillars of Effective DE&I
Successful DE&I programs share several of the same principles as Total Quality Management (TQM). There are eight elements of TQM, according to the American Society for Quality, and at least three of those concepts apply to building an effective DE&I program:
Total employee involvement

: While it may be unrealistic to expect every employee to be "all in" when it comes to initiating a DE&I program, it is essential that organization leaders model desired behavior and be passionate about maintaining a psychologically safe work environment. As an article on

Indeed

points out, "DEI starts at the top and trickles down through management levels to create meaningful change at work, particularly for the groups who have been traditionally underrepresented in the workforce."

Raising employee awareness, conducting training sessions, and instilling a feeling of diversity and inclusion in company culture enables staff to gain an appreciation of the role DE&I plays in the organization's values, mission, and vision.

Continual improvement

: Even after a successful launch of a company-wide DE&I initiative, the program will always be a "work in progress." Like any quality assurance effort, it needs to be periodically reviewed, evaluated, and updated to reflect changing conditions and personnel.

Communications

: There are dozens of ways to teach, remind, and raise awareness about the importance of diversity in the workplace. Whether you're currently accomplishing that through a corporate website,

online video courses

, newsletters, or wall posters, there will never be a lack of channels through which to communicate DE&I messages. The development of a long-term employee awareness campaign is a strong starting point and can be implemented in tandem with staff training programs, onboarding plans, and DE&I policy development goals.
 What is a Diversity, Equity, and Inclusion Initiative?
A diversity, equity, and inclusion program can be described as an ongoing effort by an organization to attract a diverse pool of applications and make sure all employees are treated fairly, equitably, and respectfully. The foundation of an effective DE&I program begins with a clear set of organizational policies and a commitment by company leaders to support and promote them. The goal is to create a psychologically safe working environment for people of all ethnicities, cultures, and orientations. Although the path to getting there may differ from one organization to another, the benefits are frequently observable and measurable. A positive company culture improves employee morale, motivates staff to do their best, and helps build a reputation for a company as a desirable place to work.
A plan to create a more diverse, inclusive working environment may include everything from a diversity training program to HR strategies aimed at eliminating unconscious bias in hiring and promoting. Incorporating diversity awareness into the onboarding process is another approach that helps employees understand–and hopefully embrace–the company's values, vision, and core beliefs.
What Types of Discrimination Might Exist in the Workplace?
Employment discrimination, unfair treatment, and so-called "microaggressions" can and do occur in many organizations. Kevin Nadal, a professor of psychology at John Jay College of Criminal Justice, defines microaggressions as "the everyday, subtle, intentional–and oftentimes unintentional–interactions or behaviors that communicate some sort of bias toward historically marginalized groups." In an interview on NPR, he said the thing that sets microaggressions apart from overt discrimination is the fact that people are often unaware they are committing them.
Discrimination, such as the following, can take many forms, but in all cases, it creates a toxic work environment.

Racial discrimination

Sex or gender discrimination

Disability discrimination

Age Discrimination
In addition to the fact that discrimination in the workplace can lead to lawsuits, negative publicity, and high turnover, it can also impede an organization's productivity, innovation, and employee engagement. Fortunately, a lot of these damaging outcomes can be avoided by implementing awareness training and communication programs that help curb unfair and discriminatory treatment in the workplace.
5 Steps to Improve Your DE&I Initiative
In all probability, your customers, clients, or members come from a wide range of backgrounds, including different nationalities, races, genders, ages, disabilities, and lifestyles. Successfully relating to those target groups is next to impossible if your staff is not a reflection of the diverse population it serves.
For that reason, it is important to attract, engage, and retain talented personnel from a variety of races, cultures, and lifestyles. Here are a few tips for achieving that balance:
Evaluate day-to-day language

: Conscious and unconscious bias can be expressed in a lot of ways, including the wording of job postings, interview questions, and unchallenged comments in the workplace.

 Revisit and revise your key performance indicators

: Establishing and keeping track of diversity recruiting goals, hiring objectives, and job promotion practices is one meaningful approach to maintaining a diverse and inclusive workforce.

Regularly evaluate employee pay

: Equitable, fair, and competitive pay is an essential aspect of attracting and retaining a diverse talent pool. Some experts recommend not asking applicants to reveal their salary because it perpetuates wage gaps and patterns of underpaying people from marginalized groups.

Invite feedback and act on it:

Employee feedback is one of your most crucial links to what's going on "behind the scenes." To avoid excessive turnover, negative publicity, lawsuits, and a toxic work environment, employee complaints and suggestions should be taken seriously, carefully considered, and consistently responded to.

Make sure employees are up to date on training

: Effective and ongoing training is the foundation of a successful DE&I program.
Taking the Next Steps
The two stepping stones to launching a meaningful DE&I initiative are developing a comprehensive plan and creating a timetable for achieving goals. Depending on your budget, employee training can be provided in a variety of forms including on-site training, off-site workshops and seminars, and access to online videos that address diversity, equity, and inclusion in the workplace.

Relevant Video Training Courses
KnowledgeCity offers a number of timely and actionable training videos that can help strengthen the effectiveness of your organization's DE&I initiatives. In addition to driving home important messages about the value of diversity and inclusiveness in the workplace, these video lessons offer practical strategies for improving company culture, steering clear of unconscious bias, and cultivating an atmosphere of mutual respect. 
Here are a couple of the many online training courses we offer that can help your organization root out discrimination, create an anti-racist work culture, and foster a more positive work environment.
 

"Not Racist" vs. "Anti-Racist" Work Culture

: This series of videos discusses methods of recognizing micro-aggressions, how to put a stop to this insidious form of discrimination, and strategies for using micro-affirmations to foster a diverse work culture.

Workplace Diversity in Action

: This course offers specific tips and suggestions on increasing your company's diversity and avoiding hiring decisions that are influenced by unconscious bias. It also addresses company benefits and ways of making sure they're equitable.
To learn more about the many forms of unconscious bias and potential repercussions of failing to nip it in the bud, take a look at one of our previous blog post: How Does Unconscious Bias Affect the Workplace.