The remote or hybrid workplace has become a reality for many companies today. This trend is likely to continue as more companies look to reduce costs and increase productivity by having their employees work from home or other locations outside of their corporate headquarters. In fact, by the end of 2022, around 60% of all companies will adopt a hybrid work model.
Employers must implement a comprehensive workplace wellness strategy to ensure that these employees are supported in the right ways.
A wellness strategy aims to create an environment where your employees are healthy and happy. According to a workplace survey carried out by the Vitality Group, 23% of workers are likely to quit in the next 6 to 12 months if they feel like their well-being, mental health, and emotional needs are not being met at the workplace. Additionally, 73% of those interviewed said they expect their managers to help them achieve work-life balance.
It's important to not only focus on physical health but also on emotional and mental health. This can be difficult in a remote setting because you no longer have face-to-face interactions with your coworkers every day. However, as you read on, you will learn that there are many elements that can help you create a successful remote employee wellbeing strategy.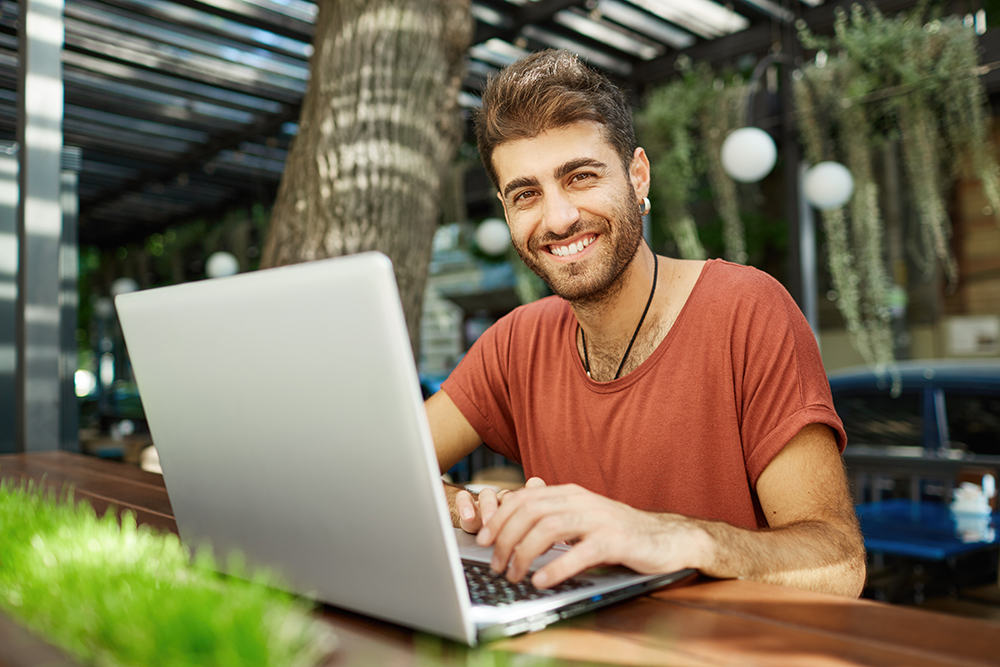 Why Your Organization Should Care About Workplace Wellness
The workplace wellness movement is growing rapidly, and for good reasons. 
With the average American spending more than 9 hours per day at work, it's more important than ever that employees enjoy their time in the office. But employee retention has become a major challenge for companies across industries.
According to the 2021 Employee Wellbeing Study by Alight, employee experience is at a record low of 23%, which means that only about 1 in 5 employees has a positive overall employee experience. The study also found that 54% of employees have had a bad or awful work experience.
These statistics are alarming enough on their own, but they get worse when you consider that the cost of replacing an employee can be up to 150% of their salary.
Employee experience, wellness and productivity are all linked. It is no longer enough to provide a gym membership or free snacks in the office kitchen. Employees want more from their employers than just a paycheck—they want to be taken care of as people.
Employers have a responsibility to their employees to create a healthy, productive environment. This starts with the physical space itself and extends into the social environment that surrounds it.
While some companies have embraced remote work, many others have rolled out remote work policies without considering the impact on employee wellness and productivity.
When people feel good about their work and their lives, they are more likely to thrive at work. So, it comes as no surprise that companies with higher employee engagement have lower turnover rates and are more productive as a result.
As such, organizations should consider providing various wellness programs that help employees maintain a healthy balance between their personal and professional lives.
Employee Well-Being Priorities by Generation
The priority of employee well-being is essential for all generations, but the priorities can vary with generation.
Generation Z
Generation Z is the first generation that has grown up in a digital world, and they are very comfortable with technology.
Gen Zers are more likely to work in a competitive environment where they constantly learn and adapt. They want managers who care about their well-being, but they don't want to feel like they have a "mommy" manager who is always looking out for them.
They lead all other generations in prioritizing stress management and healthy eating habits. They are interested in gaining new job skills or advancing their career path.
They want clear goals, not just vague directions. They want to know that you are invested in their career growth as much as they are invested in yours—this will go a long way with Gen Z.
Millennials
Millennials represent a large segment of the workforce, and they put their own unique spin on work life.
Millennials are more likely than other generations to make healthy eating a priority. They are also more likely to prioritize regular exercise. They want to be able to manage or balance their work and personal commitments.
Millennials are also working towards cultivating stronger relationships with others. They are keen on financial literacy with a strong preference for staying within their budget.
Generation X
Generation X has been hit hard by the recession, with many of them forced to take jobs outside of their fields, switch careers, or delay retirement.
They are also dealing with an aging population of parents who want to live independently but cannot do so physically.
Gen Xers tend to focus more on their financial security than younger generations, especially as they approach retirement age. They don't want to live beyond their means and are more focused on investing and building an emergency fund. Since they're planning for life after work, they want to balance work and personal commitments and adopt healthy eating habits.
Boomers
Boomers are approaching the end of their careers and have a lot on their plates with family commitments, mortgages, and other major financial responsibilities. They have less time to focus on their health compared to other generations. However, they still want to make sure they're taking care of themselves so they can be at their best at work, enjoy life after work, and retire comfortably.
They share the same priorities with Gen Xers. However, they keep a keen eye on their health, making them more likely to undergo medical screening or manage existing conditions.

Strategies for Building Employee Well-Being 
Health Initiatives 
Health initiatives are one of the most popular ways that companies support employee well-being. As mentioned in the previous section, employees want to practice healthy mannerisms, and employers can help them by subsidizing or offering discounts on gym memberships and meal kits.
Many employees also want to escape from their desks and office environment for some time during the day—even if it's just a few minutes at a time. Companies can provide opportunities for these "microbreaks" by offering small nature retreats outdoors like walking trails, atriums, or even benches facing well-kept landscaping.
Financial Planning Perks
Financial planning benefits are a great way to boost employee well-being since money is one of the most common sources of stress in people's lives.
Providing free or discounted access to financial planners, debt payoff programs, budgeting apps, and retirement plans can help employees feel more secure about their financial future. And that's good for business.
Diversity, Equity, and Inclusion Initiatives
Diversity is about recognizing differences between people, providing equal opportunities for growth and development, and fostering inclusion. 
A diversity strategy allows companies to tap into an array of talent pools from all demographics. It also helps companies create an inclusive environment so that all employees feel like they belong. This can lead to happier employees because they are more likely to feel like they're part of the team rather than just another number or face in the crowd.
DE&I initiatives include efforts to:
Recruit a more diverse workforce
Train managers on managing differences
Create mentoring programs for underrepresented minorities
Provide career planning for women
Provide paid parental leave for all parents
These efforts can help create a healthier workplace by reducing stress and promoting inclusion. They also help to attract talent in an increasingly competitive marketplace.
Decent Paid Time Off
Paid time off is a crucial part of every company's benefits package and should be a top priority when building employee well-being. It's important to have various options that align with your employees' needs, from standard vacation days to flexible work schedules to paid holidays. 
The more options you offer, the better chance you have of retaining valuable employees who will stay with your company for the long haul.
In addition to offering generous PTO policies, ensure that your team understands how important it is for them to take advantage of it. Encourage them to use their PTO by providing examples of when they should use it and why it's beneficial for them to do so.
Winding It Up
Employee well-being is an essential part of building a high-performing company. However, the benefits of focusing on workplace well-being go far beyond the bottom line. It's also about creating a culture of engagement, trust, and making sure your employees are happy in their jobs.
Creating a healthy and supportive work environment doesn't happen overnight, but it's worth taking the time to focus on if you want your team to be productive and happy.