The idea of workplace conflict can make even the most seasoned HR professional sweat. This is because we have an overwhelmingly negative view of conflict—it is seen as something that threatens success and reduces productivity. However, conflict is an unavoidable aspect of conducting business. While it can cause a lot of anxiety, it can also help breed innovation and change. Instead of working to avoid conflict, we should embrace its inevitability and learn how to work through it. 
In this blog, we explore ways to define workplace conflict, managing conflict in the workplace, how HR can know when it's appropriate to step in and intervene, and workplace mediation skills and strategies that you can use when conflict does arise.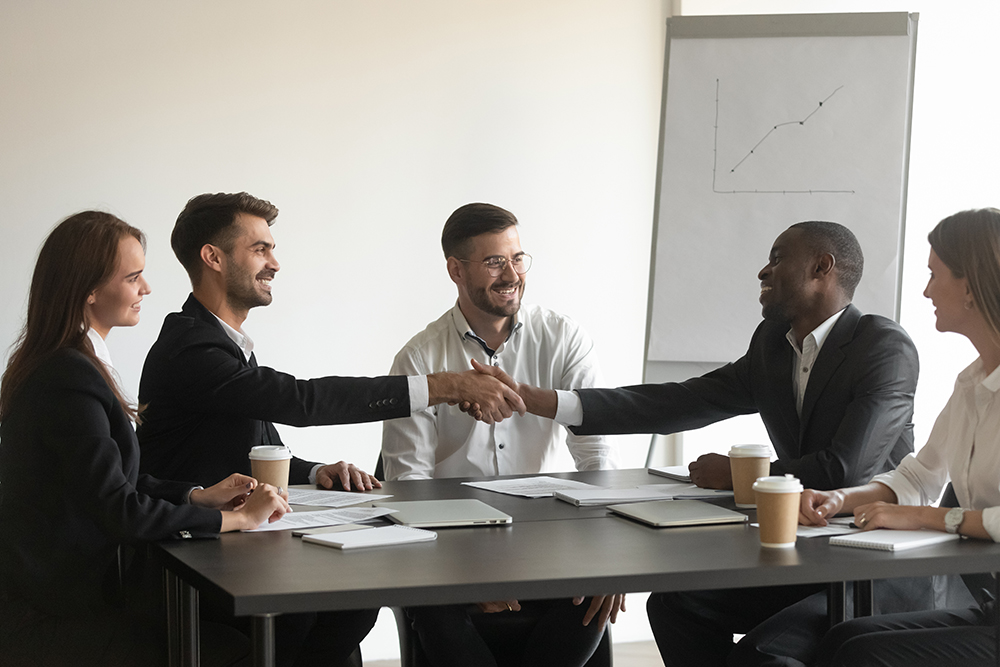 Workplace Conflict and Mediation, Defined
Conflict arises in the workplace when people who have different backgrounds, world views, priorities, and beliefs work together towards common goals. You may notice conflict arising in the form of anger, harsh words and insults, lack of cooperation, etc. Left unchecked, this can create a toxic work environment that will diminish productivity not only for those involved in the conflict but for everyone around them, as well. 
With conflict comes the need for workplace mediation—a means of resolving disputes, settling contracts, etc. Mediation involves a third party who can assist in creating a neutral environment in which the affected individuals can explore solutions together. The mediator remains objective and neutral and can help the affected individuals keep the conversation tame and solutions oriented. 
When HR Should Manage Conflict in the Workplace
Sometimes, employees and their managers can work out conflict amongst themselves without ever needing explicit help from HR. However, some situations require an HR presence:
Consistent failure to get along – if employees are continuing to run into the same issues with each other repeatedly, seeking support from their manager probably isn't helping to permanently resolve the conflict. Connecting with HR will provide stronger support. 

Tension and competition – if there is an interpersonal conflict at work with an employee that management openly favors, the other individual(s) might feel defensive and insecure, preventing them from opening up. Furthermore, management might not be neutral in helping to resolve issues if this is, indeed, the case. 

Exploring workplace support – it's quite common for an employee to not feel support by their manager. When it's too sensitive or challenging to address a manager directly, HR can step in to help mediate conversations about solutions. 

A neutral and unbiased voice is needed – regardless of the situation, sometimes a neutral third party is just helpful to have around. HR is a great option for neutral and unbiased support. 
Workplace Mediation Soft Skills and Strategies
We all have room to grow when it comes to conflict management. Mediation skills take practice, training, and dedication. The best way to start working on training yourself and your employees on how best to navigate workplace conflict is to look at the underlying soft skills first. From there, you can begin to apply those soft skills to specific strategies proven to help in conflict resolution.
How to Access Further Support While Navigating Conflict
As an HR manager, resolving conflict in the workplace is undoubtedly one of those more challenging and difficult to predict aspects of your job. However, with time and practice, you can start to spot conflict as soon as it comes up and monitor it, intervening swiftly, if necessary. It's okay to not have all the answers all the time—we must remember that sense conflict often arises in pairs or groups, it takes a strong sense of community to approach these challenges fairly, holistically, and empathetically. 
Being able to approach conflict with confidence is one of the most important things you can work on. KnowledgeCity can help you build your confidence with our courses, "Identifying Conflict and Resolution Options," and "Results-Oriented Conflict Management." Both of these courses explore themes of flexibility, interpersonal connections, collaboration, remaining level-headed in stressful situations, and planning for resolution. 
In order to take good care of yourself and remain productive in helping your teams navigate conflict, you will also want to build a sense of resilience. KnowledgeCity doesn't want you to have to explore that alone, as resiliency training can be emotionally charged and challenging. Our course "Resilience in Difficult Situations" will help you feel equipped with the tools you need to not only work on your own sense of resilience, but to teach it to your employees, as well. 
Remember, there's no way to avoid conflict other than ignoring it, and even that is certainly no foolproof method. If you can accept conflict as a normal and healthy part of conducting business, you can lead your organization to derive innovation and adaptability from conflict rather than letting it tear you down.