Regardless of which side of the table you're on, salary negotiations are tough and can be quite nerve-wracking. As an HR professional, it is challenging to be caught in between making sure a qualified candidate gets the offer they want to accept and making sure that your organization is represented well. That said, salary negotiations, like any other kind of negotiations, are just another form of building relationships, and you can use your human-centric skills to make the process smooth for all parties involved. 
Typically, men are more likely to negotiate salary offers, but many people still choose to forgo the anxiety of negotiation altogether. 68 percent of women and 52 percent of men accepted the first offer that was made to them. In this article, we will explore the different factors that lead an individual to negotiation, and how you can use your role as an HR professional to support the candidates as well as your organization through the process.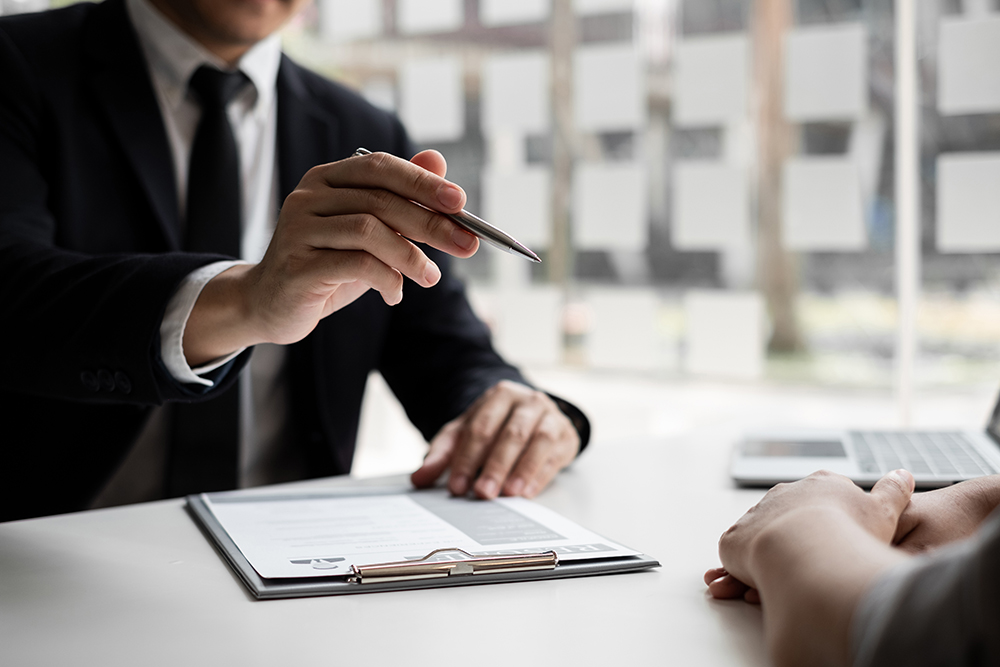 HR's Role in Salary Negotiations
You will play a significant role in the hiring of qualified candidates working in HR, and it's important to be ready for salary negotiations, even if you're not sure the candidate will try to negotiate. Many people feel a sense of anxiety around engaging in this process, and that's completely normal.  But there are several things you and your company can do to reduce this anxiety.. 
Being caught off guard when a candidate brings up compensation could cause hiring delays, which leaves the window open for a jobseeker to receive and accept an offer elsewhere during that time. A great way to get ahead of this from the very beginning of the hiring process is to be transparent about salary in your job ads. Currently, several states and cities require companies to list a salary range in all job listings. These include:
California

Colorado

Connecticut

Maryland

Nevada

Rhode Island

Washington
Many major municipalities in other states are following suit on this trend, such as New York City. Leading companies in their industries are already adopting this change whether required by law or not, because this gives jobseekers more leverage on the market. Many applicants are choosing to forgo even applying to jobs that don't post salaries, lest they waste their time applying and interviewing only to find out the company can't offer what they're looking for. 
Job ads that do not list a salary are 25-35 percent less likely to receive applications from qualified candidates. Furthermore, 81.6 percent of people view the salary as the most important aspect when considering whether to apply for a position. Listing the salary from the start and remaining transparent also helps to improve diversity and reduce gender, ethnicity, or ability-related pay gaps. 
As an HR professional, you can contribute to building a sense of clarity, transparency, and honesty with candidates when you help craft the job ad, when you do phone screenings, and any salary negotiation email communications you engage in with candidates. This will help to reduce anxiety on both sides of the table and will likely lead to more positive and mutually satisfactory outcomes for all parties involved. Remember, your job is to attract high-quality candidates, keep them engaged throughout the entire hiring process, and offer them reasonable and competitive salary and benefits. 

6 Steps HR Should Take for Great Salary Negotiations
There are several salary negotiation tips that will be sure to give you the confidence you need to feel like a pro:
Further Resources
Regardless of the research you do and the time you spend preparing for inevitable salary negotiations during the hiring process, you may still feel a sense of dread or anxiety around the subject. This is a positive thing, because it shows that you care about doing what's best for all parties—you don't want to alienate candidates, and you want your organization to be fairly represented to those who are applying for your open positions. 
Take your learning journey one step at a time with KnowledgeCity's online resources for recruiting and hiring. A great foundation, "Developing and Writing Procedures for Human Resources Professionals," is a course that will help you develop a cohesive structure for your entire team to use, ensuring that everyone appropriately represents your company well and feels united around the same goals. From there, check out our course, "Recruiting High Potentials" to get a sense for how to seek out the very best talent to fill your company's vacancies. Finally, "Phases of Negotiation" will give you and your team the confidence you need to reach the trickiest phase of the hiring process—salary negotiation. In this course, you learn ground rules for negotiation, problem-solving tactics, and methods to reach amicable resolution. 
The best thing you can do throughout all of this is to remain aware that salary negotiations are about building human relationships. Be respectful and courteous, and you'll be well on your way to developing strategies that work well for you, your team, and your organization.