How much thought do you put into job descriptions? For many HR workers, a job description is something that needs to tick the right legal boxes – but that doesn't always lead to a description that's attractive to jobseekers, especially those well-versed in their industry.
In an Indeed survey researching this problem, the online recruiting service discovered that 65% of employers have had to revise their job descriptions within the last year. More troubling were the most common reasons that position descriptions need tweaking according to employers: 
Descriptions were drawing too many unqualified candidates. This was the number one complaint that led to rewrites. Not only does this mean that the recruiting phase has to begin again, but filtering out unqualified candidates can take a lot of time and money away from other important activities.

Descriptions weren't bringing in enough candidates at all. This can happen if the job description is too vague, if the requirements don't match the compensation, or sometimes if the SEO is poor for online search. 

Descriptions were only attracting people who were a poor fit for the company culture. This can be an annoying problem because poor fits with company culture are generally only revealed during the interview phase, so time and expense have already been wasted. 
If the job description makes such a difference in finding the right people, what practices can improve them? Candidates tend to want lots of specifics about the job, but it's also important not to overwhelm them while being reasonable about what the position needs. Let's take a closer look.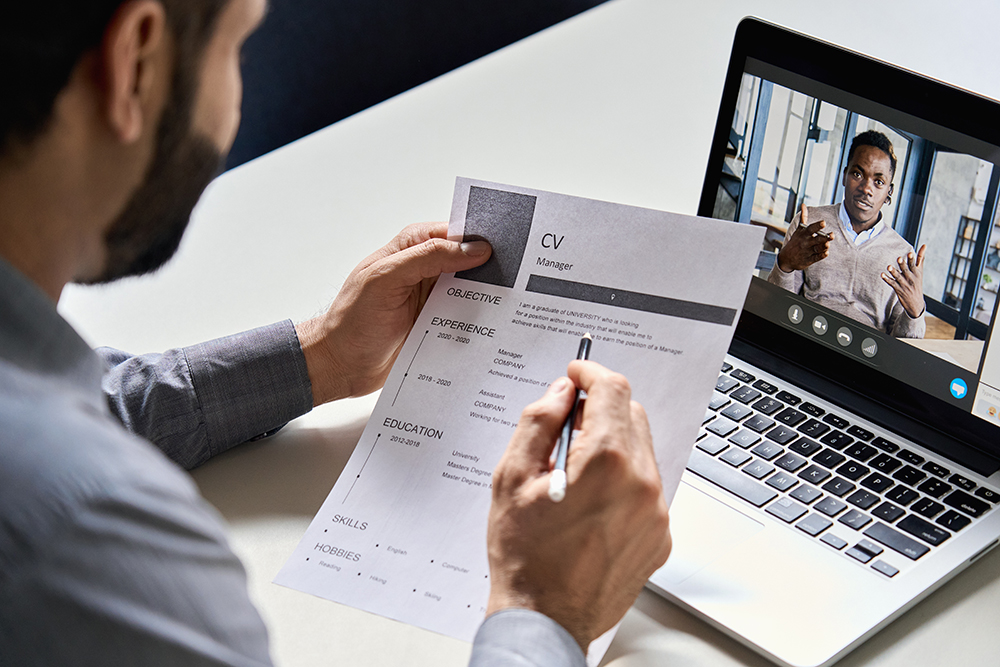 How Effective Job Descriptions Attract Top Talent
Think back on your own experiences in the job market: What qualities of a job description made you more interested and likely to apply? What sort of information did you prefer that a job description provide, and what omissions were a dealbreaker for you? Our own experiences in looking for jobs can be helpful when crafting all kinds of position descriptions. They also show us just why job descriptions are important, especially for skilled professionals who have expectations of their own. 
Top talent applicants are always on the watch for words and phrasing that identify an organization that understands the job they are recruiting for and will be able to offer the support that those responsibilities require. Certain candidates are also watching for specific benefits or features of a position that they need for their lives, such as health insurance or a work from position: If the job description doesn't include that data, they move on quickly. 
Others will be more interested in learning more about a company's culture (Indeed's survey found that 71% of job seekers thought it was "very" important or higher) or how they treat employees, and a bare-bones job description may not satisfy them. They may want to know about an organization's social goals, flexibility in working schedules, or if the company encourages internal promotion. It's also important to keep in mind that your organization is competing with a variety of other job descriptions seeking top talent, and candidates will be attracted to those that are the most well-written.
So, common sense and details play important roles. But what real tips can help create effective descriptions for drawing in the best possible candidates? Let's take a look at important steps.
How to Write a Great Job Description
The basic format of a job description is universal – starting with an accurate job title, summary of the job, basic responsibilities, requirements, and so on. But a good job description is more than following a format. Here's what to think about: 
Consider what you want from the position: Harvard Business Review suggests thinking about the job for both the short and long term. Does it need to be a permanent position? Will the responsibilities shift as the company grows? Will the position always be in the same department or part of the same team, or could it be reorganized? Keep in mind, it's often better to hire an employee that has a lot of potential that can grow into the role, learning as time passes – in these cases, the ability to learn is more important than having all the right skills. However, if the business needs immediate expertise to tackle a problem right now, the experience and a specific skillset will serve better.
Consult those in similar roles in the organization: This important step is often overlooked when writing a job description! Find those in similar positions in the company and interview or survey them about their job. Ask them to describe what they currently do compared to what their job description said, and especially note any differences in their current role. You may find that an entirely different type of description – or even position – is needed. You can also ask questions about how they feel about their compensation over time, how success at their job is measured, how happy they are with their place in the company, and so on.
Avoid unnecessary qualifications: Take a look at job requirements and ask if each one is really necessary. Are a certain number of years of experience actually necessary, or is most of the job taught with on-the-job training? Is a specific degree required, and if so why is that specific degree needed? Could another type of education serve as an alternative? Is knowledge of a specific platform or app required, or would knowledge of a similar program also be sufficient? Also, is a certification required upfront, or could the education and exam be a part of training the business is willing to fund? There are often assumptions that you can remove from a job description to make it much more friendly to all kinds of candidates. Don't include requirements in a position just because it's always been that way, and consider distinguishing between necessary skills and preferred skills.
Remove all careless language: Many phrases can give the wrong impression, or make a job seeker think that a job isn't for them. Don't use language that sounds overly masculine or feminine to describe a job. Cut out phrases like "career-oriented," "go-getter," and similar words. These do not add to a job description and can make many qualified candidates pass on applying. 
Specifically note company culture: Job seekers won't have a good idea of company culture unless you tell them. If you are invested in diversity, say outright that you are a diverse workplace. If you are at a new venture that requires a lot of work at odd hours, mention it. If you are a flat organization with plenty of collaboration, tell them. It's usually a good idea to have a paragraph devoted to describing the company, what kind of workplace it is, and what kind of culture is valued there. Use this as a way to show job seekers why they would want to work with your organization compared to a similar company.
Clearly list job duties: This section should be as comprehensive as possible while still being easy to read (Forbes Advisor recommends between 8 and 14 bullet points). Your survey of similar positions will be very useful when listing these responsibilities, especially if it's not exactly what you expected. 
Check your keywords: This is very important for online searches. Accurately describing responsibilities and requirements will naturally add useful keywords. Also review the job title and make sure it's accurate according to industry terminology. Don't make up a unique job title or use coded language to describe things – instead of helping you stand out, it will make the job harder to find.

Other Strategies for Attracting High Potential Employees
Encouraging

a learning culture

that gives employees plenty of room for advancement while expanding their personal skillset. 

Detail future opportunities in your job description so that candidates know there is room for growth. 

Back up these opportunities by discussing specific examples during interviews, such as someone else who has advanced from a similar position, company training programs or funding that the candidate may be interested in, and more.

Give employees room to work where possible. High potential employees don't usually have any problems with work ethic, and they will appreciate jobs where they can choose where and how to work, including work from options. Emphasizing flexibility will help attract the best. 

List company accolades and awards where possible. Top talent will want to work at a business with an excellent reputation. If there aren't that many awards to talk about, instead focus on the future of the company and what it aspires to be. The best candidates will want to be part of that vision.

Spend some time on job boards looking up similar positions. If you find a job description or an employer description that really impresses you, note what it does and use those methods for your own recruiting process.

Don't waste anyone's time. Top talent is not only in high demand, but these candidates have no patience for a business that wastes their time. Speed up the recruitment process in every way possible. 
Learn More About What Makes Top Talent Tick
A well-defined job description can open the door, but there's much more to winning over the best applicants and helping them thrive in your organization. If you'd like to learn more, there are several KnowledgeCity courses that are an excellent introduction. You can start with our introduction to Recruiting High Potentials, which offers valuable information on articulating the corporate vision and onboarding high potential employees. 
If your busy organization is juggling many application pools at once, you may be interested in our Introduction to Talent Sourcing. And if you have big plans for a versatile workforce, take a look at How to Attract, Retain, and Harness the Power of Millennial Employees.