Although most human resources professionals have one or more associates they can team up with on projects, some are saddled with the sole responsibility of handling everything on their own. That's often the case with budget-conscious small companies and startups that can comprise a significant segment of the business community. According to the Society for Human Resource Management (SHRM), almost 10 percent of its members work in organizations with fewer than 100 people. Many of those members are the only HR presence in those companies.
Since there is only so much that one person can accomplish in a work week, HR managers at small companies sometimes need to postpone or drop low-priority projects. Those who try to do the work of two or three people run the risk of working themselves into a state of exhaustion. Burnout is preventable, but it requires an awareness of the problem and a willingness to take advantage of resources.
Many overworked human resources managers are discovering that online video training platforms can make their jobs less stressful and more productive. In addition to the benefits of providing themselves with refresher courses on essential skills like policy development and performance management systems, online training creates a turnkey solution for onboarding, compliance training, and skills development. In other words, online tutorials enable employees to fulfill training requirements independently, reducing the time HR managers need to spend on coordinating and scheduling training sessions. While it won't completely eliminate traditional forms of face-to-face training, it does simplify the planning process and provide HR managers with more of that precious commodity that is often in short supply: time!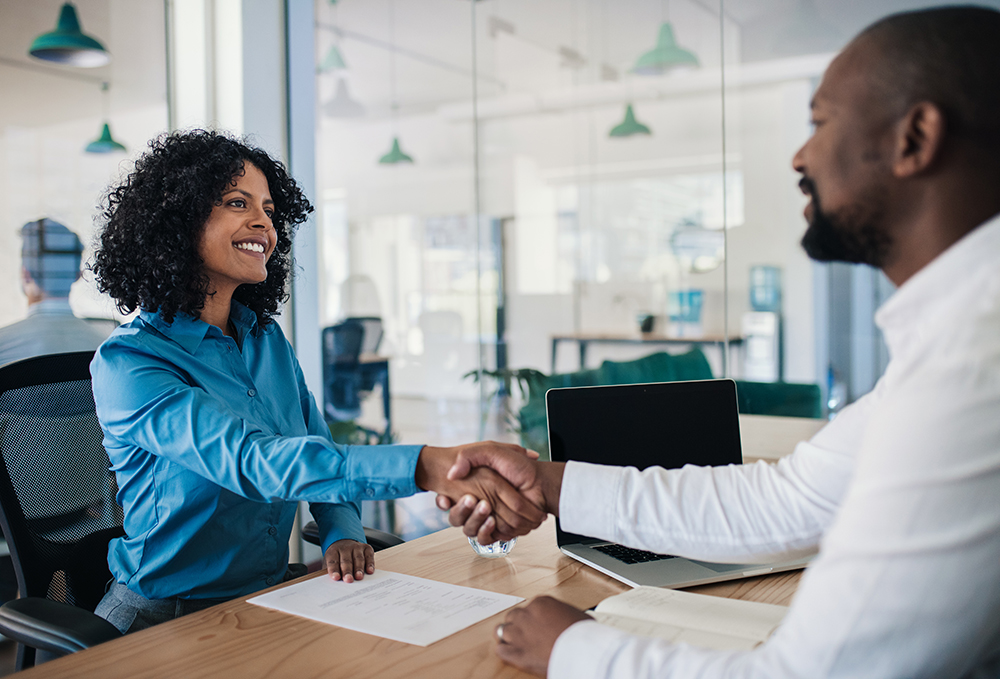 Challenges for an HR Department of One
In order to succeed in recruiting, engaging, and retaining the best talent, HR departments need to be "well-oiled machines." Although that metaphor paints a picture of a team of HR professionals gathering data, forecasting staffing needs, and planning training programs, one focused HR director can often rise to the occasion and pull it all together themselves.
That individual, however, has to wear a lot of hats and be masterful at prioritizing, strategizing, and managing time. With challenges ranging from onboarding new employees to communicating policies on diversity and inclusiveness, a one-person HR department has their work cut out for them! 
As SHRM noted, one-person HR departments have a whole laundry list of tasks and priorities they need to handle. "Even while they're trying to move their organizations forward with better training or updated performance management solutions, HR departments of one must ensure that the annual benefits package is distributed, government filings are completed on deadline, and employee conflicts are quickly resolved." 
Whether an HR department consists of one person or several, stress and burnout are becoming an occupational hazard for many in the profession. SHRM also reports that burnout and exhaustion are widespread in HR. The organization cites a recent survey of 726 HR practitioners in which 42% of respondents said their teams are struggling under the weight of too many projects and responsibilities. In addition to the standard demands of an HR position, SHRM says the pandemic has added a whole new list of job requirements, including the following:
Setting up remote operations

Planning for staff to return to the office 

Developing and enforcing policies on vaccinations, face mask wearing, and hybrid work arrangements

Overseeing health and safety protocols

Recruiting and hiring staff during waves of ongoing resignations
In an era in which a tight labor market and a disruptive pandemic threaten to undermine the best-laid plans of HR departments, new strategies and fresh approaches are needed. While HR professionals have been scrambling to adapt to hybrid working schedules, updating policies and procedures, and attracting talent in a highly competitive labor market, those who comprise one-person departments are facing an even steeper uphill climb. 
In the midst of all this chaos, it is more important than ever for HR professionals to maintain a work/life balance. As we mentioned in a previous blog post on HR burnout, taking wellness courses, making sure to get a full night's sleep, and taking days off when needed can be an effective and necessary approach to avoiding exhaustion and stress overload.

The HR Solution: An Online Learning Platform
Shouldering all the responsibilities of a one-person HR department can be a daunting challenge, but there are ways to simplify the job while still handling priorities. One approach involves the use of online learning platforms. Courses offered through KnowledgeCity can provide your organization with ready-to-view training modules in compliance essentials, business knowledge, and computer skills. Our state-of-the-art e-learning platform enables you to create custom content, manage users, and track employee progress. Using our turnkey learning management system streamlines HR priorities such as onboarding, compliance training, and staff development.
Solution Oriented HR Strategies
Successfully managing a one-person HR department requires a specific set of personal attributes and soft skills. Not only do you have to be well organized, focused, and resourceful, but it is also necessary to be resilient, forward thinking, and motivated. Using time management apps and enlisting the help of administrative staff and interns to handle routine tasks are among the methods for avoiding overload. 
By controlling interruptions and setting incremental goals, steady progress can be made on tackling your priority list. Setting aside time to network with colleagues and view online courses can also keep you current on the latest HR trends, benefit packages, and regulatory issues. Research time can be reserved for keeping up to date with employment laws, such as The U.S. Family and Medical Leave Act (FMLA). That is a growing challenge for HR professionals–especially those in one-person departments.
Training Resources for One-Person HR Departments
One of the most challenging and important responsibilities of human resources managers involves the development and implementation of policies and procedures. This is not only a time-consuming project, but it's one in which there is little room for error. 
As we mention in one of our video course descriptions, well-written policies keep the organization protected from liabilities, provide employees with guidance and resources, and establish standard business practices that enable the organization to function. This course provides a valuable framework for establishing policy objectives, identifying the elements of an effective organization policy, and understanding policy slope. Knowing the intricacies of this process can save you time, prevent missteps, and instill confidence in you as an HR subject matter expert.
Developing and writing HR procedures is another vital skill set which we've addressed in a recently published course. This series of five video lessons focuses on effective procedure writing techniques and optimal ways to structure a procedure. The course also examines the ways policies influence procedures. In addition, it outlines useful methods of identifying the objective and content of a company procedure. 
Tying it all together: After identifying company needs, conferring with stakeholders, and making sure all your bases are covered, the final phase is implementation. This is where the "rubber meets the road" and determines whether all your preparation is successful. If you happen to be an HR department of one, the responsibility of making it work rests squarely on your shoulders. The good news is that there are established methods and strategies that can help ensure your success in developing and communicating this information. Our new video course provides guidance on everything from creating an effective employee handbook to making sure revisions align with your organization's goals and values. This new training video will help you navigate the challenges of human resources management–whether you're a team leader or a department of one. 
We also offer an advanced-level course on the role human resources plays in the development of policies and procedures. This series of engaging videos covers a range of crucial topics, including the difference between a policy and procedure, how it shapes company culture, and how it can be structured to help your organization meet its vision and mission.