Attracting and retaining employees in a tight job market requires creativity, competitive data, and empathy. Having insights into the problems, concerns, and aspirations of today's job applicants can help position your organization to gain an edge in the recruiting arena. 
With roughly two-thirds of Americans living from paycheck to paycheck and being justifiably concerned about short-term money needs, financial wellness benefits have become a strong selling point for job seekers. A growing number of organizations are responding to those needs and concerns. As an example, about half the companies surveyed said they plan on offering new or expanded childcare benefits to employees. As people struggle to balance family needs with work demands, employers willing to bolster benefits will have a competitive advantage in the labor market.
Survey results from the Society for Human Resources Management (SHRM) show that since the beginning of the pandemic, more organizations have been offering benefits like caregiver leave and mental health services. Employer-created emergency savings programs are also starting to gain traction as a means to attract talent and assuage fears of financial insecurity. The way the program works is that employees have the option of making automatic contributions to a personal emergency fund, every paycheck, and employers can match employee contributions as an added incentive. 
According to TV host and financial author Suze Orman, most people will not put money into an emergency fund unless it is done automatically. Once that account is established, she said, it creates an array of benefits. "Not only is it automated, but they [the employee] can take it out whenever they want and they don't have to pay taxes on it," she said. "It's all accessible to them, including the employer match." In 2020, she and Devin Miller created SecureSave, a platform that automates the process of creating emergency savings funds for employees. Miller says companies that have implemented the benefit see up to 60% adoption by its workers. He and Orman were featured in an article on Human Resource Executive.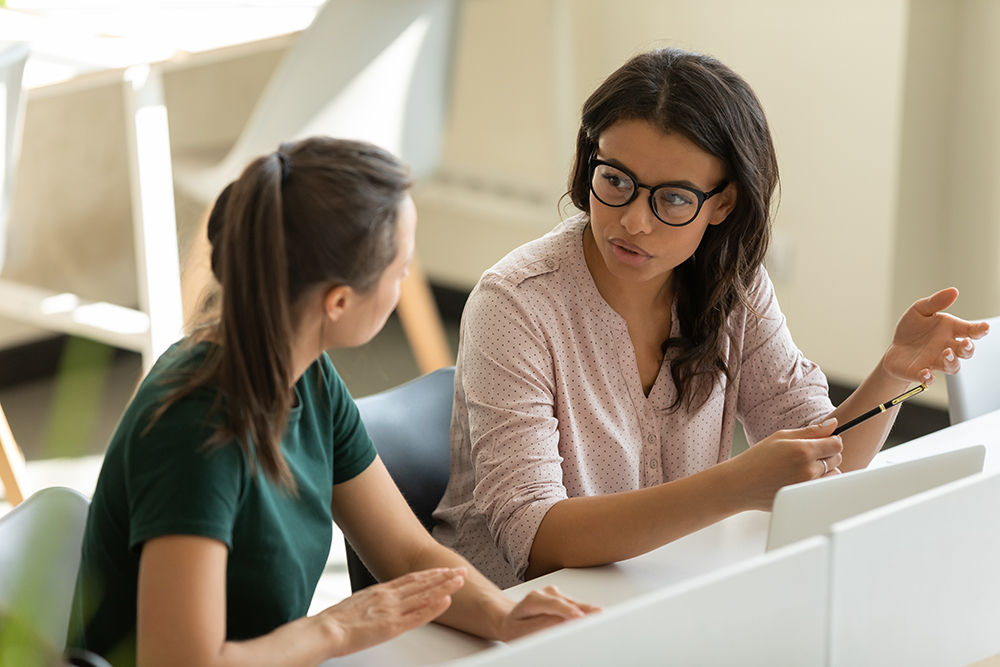 The Effect of the Great Resignation on Retention and Recruiting
Research by SHRM indicates that nearly half of U.S. executives surveyed are reporting much higher turnover at their organizations than usual. More than 4 in 5 (84%) also agree that job openings are remaining unfilled for longer periods of time than before the pandemic. SHRM's President and CEO, Johnny C. Taylor, Jr. noted that employees are leaving jobs to pursue other opportunities in record numbers. "It's a candidate's market," he said, "and organizations must respond by recognizing the need to think differently in how to recruit and retain talent, revisiting benefits and flexible work schedules, along with broadening the talent pool for open positions." 
To stem the tide of resignations, 58% of business leaders surveyed say they are increasing starting salaries and wages for key positions. Other countermeasures include the implementation of new or additional remote work options, an increase in employee referral bonuses, and the introduction of new or additional merit increases.
Employee Wellness Metrics are Expanding
In recent years, employers have begun to recognize that employee wellness goes beyond the realm of physical and mental health. It also includes financial wellbeing, which can have a ripple effect on other aspects of a worker's life. 
The Harvard Business Review reports that as the pandemic wore on, many companies expanded their wellness support for employees. A Gartner 2020 survey of 52 HR executives revealed that 94% of organizations made significant investments in wellbeing programs. In addition to increased support for mental health benefits and physical well-being, 38% of those surveyed increased expenditures for financial well-being initiatives.
Types of Financial Wellness Benefits
Research has shown that helping employees with financial wellness can improve retention and quality of work and create happier workplaces, according to an article in Forbes Magazine. Other strategies it recommends for promoting employee financial wellness include the following:
Provide access to educational resources: If you gave everyone on your staff a book or pamphlet on money management and achieving financial security, chances are it would sit on a shelf gathering dust. Other strategies are needed to capture and hold their attention. Although learning preferences vary, twenty-something employees generally prefer getting their information from online videos, social media, and other microlearning formats. Access to educational resources can be offered as part of an overall learning culture, which many employees appreciate and gravitate to. For more insights on the value of creating a learning culture in your workplace – especially from the standpoint of recruiting and retention – check out our blog post on

promoting a learning culture

.

Make financial education part of onboarding: By including training segments on financial wellness in your onboarding process, you'll be sending a message to new employees that you, as an organization, care about their wellbeing and are looking out for their best interest. New hires also tend to be especially receptive to learning about employee benefits and features during their first few weeks of employment, so that can be a perfect time to start introducing those options.

Consider child-care vouchers or assistance: According to the

Harvard Business Review

(HBR), childcare assistance is one of the most pressing needs for many young parents – especially as hybrid work arrangements become commonplace. The authors of the HBR article believe childcare programs in the workplace provide advantages for both workers and businesses. "Employers that provide high-quality childcare will not only differentiate themselves from the competition but will also create a 'sticky' benefit that fosters retention," the article says.

Contribute to HSA accounts. Medical expenses can put a strain on a family's finances and peace of mind, especially if their insurance plan has a high deductible. While Health Savings Accounts give employees the option of setting aside pre-tax dollars to bridge that gap in coverage, it may be insufficient to meet their needs. Employers who match or supplement those contributions will be helping employees avoid financial hardship and take care of medical necessities. 

Create employer-sponsored emergency funds: As the result of the pandemic and other economic uncertainties that have impacted working families, at least 40% of Americans say they could not afford an unplanned expense of $400. Companies that give employees the option of setting up an emergency savings account are helping to provide a safety net for unexpected expenses. Employers can further support their employees' financial security by contributing to those funds. 

Offer competitive retirement savings plans: Katie Taylor, vice president of thought leadership at Fidelity Investments, told

Forbes magazine

that a 401(k) match can be a core employee benefit that helps an organization retain talent and build strong teams. "About 85% of the employers we work with," she said, "offer some sort of matching contribution."
How to Promote Your Organization's Financial Wellness Benefits
To get the most mileage from financial wellness programs, organizations need to actively publicize and create awareness about them. Here are a few ideas to consider:
Quarterly lunch-and-learns:

A guest speaker or in-house financial expert can educate staff on basic financial planning strategies and tricks. The advantages of this format are that it's casual, interactive, and gives employees the opportunity to ask questions. There's also the power of suggestion at work. Seeing coworkers and associates showing up and being interested in financial wellness may help encourage and motivate employees to take the next step and sign up. People often hesitate to try something new or unfamiliar until they see other people, especially their peers and colleagues, doing it.

Communicate benefits

clearly to current and potential employees. As is the case in marketing and advertising, if you effectively communicate the benefits — the way financial wellness programs enhance employees' lives – then more staff will participate, reap the benefits, and recommend the programs to others.

Provide financial literacy information

that's easy to access and understand. People often need to be exposed to a new idea or opportunity several times before they act on it, so it pays to make the information easy to understand and available in a variety of formats and mediums. Everything from posters and flyers to blogs and online video tutorials can be used to pass along this important information.
KnowledgeCity offers several video courses that will help employees save, manage, and grow their finances more intelligently. Our ever-expanding learning library includes the following series of tutorials: 
Personal Finance and Financial Literacy

: This video course helps employees take the first step to financial literacy and exercise greater control over their long-term financial health. These lessons explore the difference between assets and liabilities, and shed light on the distinctions between active and passive incomes.

Credit, Debt, and Financial Literacy

: Misconceptions or simply a lack of knowledge about credit scores, how to qualify for loans, and debt management is what causes many young adults to take a wrong turn and make poor financial decisions. This series of video tutorials provides a strong foundation for understanding how credit scores are determined and methods of managing credit responsibly.

Income, Saving, and Banking

: This course teaches important money management skills including budgeting, tax reduction strategies, and bank account management – all of which can make a big difference in an employee's financial health.
Survey Shows Profound Need for Financial Wellness Programs
The results of a 2022 Deloitte survey of millennials and Gen Z underscores the need for financial wellness programs in the workplace. A significant percentage of both groups – at least 46% — say they're living from paycheck to paycheck and experience worry that they will not be able to cover their expenses. Many say they don't feel financially secure and are not confident they will be financially secure at retirement. 
Employers looking to attract and retain talented personnel can offer a variety of solutions ranging from financial literacy training to emergency savings account assistance. In this competitive labor market punctuated by widespread resignations and economic uncertainty, the introduction of financial wellness programs can favorably impact a company's image, recruitment results, and retention efforts.