The tech skills gap is no secret, and it's only getting wider by the year. Learn how to start bridging the gap today to remain competitive in a rapidly evolving workplace.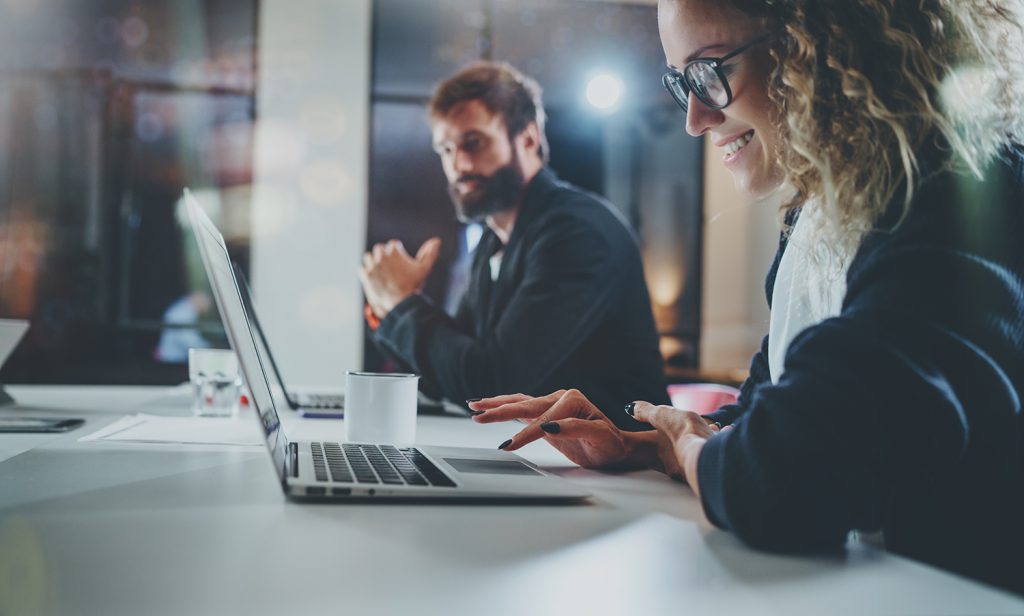 Already thousands of tech positions remain vacant every year, and the 2017 Global Information Workforce Study (GIWS) predicts that unfilled IT jobs will reach upwards of 1.8 million by 2022. That's 20 percent more than the same study predicted for the year in 2015. Furthermore, Gartner indicates that two-thirds of businesses aren't even addressing the tech skills gap appropriately. Consequently, Gartner further forecasts that IT technical specialist hires will decease by 5 percent. By 2021, 40 percent of IT workers will be working primarily on the business side rather than purely IT.
The frenetic pace of technological advances is putting the technological infrastructures of companies at substantial risk as organizations race to train and retrain incumbent workers. This constant game of catch-up puts IT professionals at an inherent disadvantage in trying to meet the field's demands.
While educational institutions keeping better pace with technology is obviously large part of a long-term solution, these shortages are necessitating immediate action. Luckily, there are things that IT professionals and organizations can start doing immediately to start bridging the tech skills gap today.
What can IT workers do to ensure continued success in the industry as it evolves?
Your Job is Bigger than Your Title
Technology is moving at a dizzying pace, so you need to be continually preparing for the job you may do tomorrow rather than focusing solely on the one you are doing today. You can accomplish this through certification. For example, there currently aren't enough professionals who are competent in emerging networking and cloud technologies. Consequently, the competition to attract and retain employees with these skills is fierce. Five of the top 15 highest-paying IT certifications in 2018 are for the Amazon Web Services (AWS) platform.
Also, organizations are fully expecting IT to be a strategic partner for the rest of the business. This means that tech professionals not only need to have specialized, in-demand IT skills but also highly developed soft skills in order to align IT proficiencies with the company's overarching strategic aims.
You need to be personal invested in your own career growth and training to stay on top of emerging in-demand skills and knowledge. If your organization provides developmental opportunities to upskill or learn entirely new skills and technologies, take advantage of them. If you do not have these opportunities, invest in yourself and complete certifications and training to show potential employers that you are staying ahead of the game.
What can businesses do to confront the tech skills gap?
Identify Organizational Skills Gaps
A CompTIA's survey found that only one in three businesses had a formal strategy in place to deal with their tech skills gap. The remaining organizations either had an informal methodology or none whatsoever. Start with the basics by keeping track of going rates for emerging IT skills. When supply and demand doesn't work with your budget, consider alternatives like contract employees or partnerships with managed service providers.
Embrace Different Learning Styles
Many organizations have training and development budgets to keep employees up-to-date with current trends and skill sets. These programs can both reward driven talent and provide incentives for continued upskilling to help reduce the tech skills gap. However, people learn in a variety of ways from traditional classes to mobile learning or hands-on workshops. So, build flexibility into your training program to get higher returns on your learning and development investments.
Be Proactive and Patient
Regardless if you're a business trying to meet evolving tech talent needs or a tech professional trying to stay competitive in the market, patience is just as valuable as proactivity. Developing budgets and resources is time consuming under the best of circumstances. The same goes for learning new skills even when you know which way the proverbial wind is blowing. No one organization or professional is going to solve the tech skills gap alone. However, if you focus on what you can accomplish today for yourself and your organization, the future will deliver results.