As the popularity and prevalence of mobile devices continues to skyrocket, mobile learning is now far more than an industry buzzword. It's a necessity to stay competitive and on track with organizational goals, as well as meet employee demands and expectations.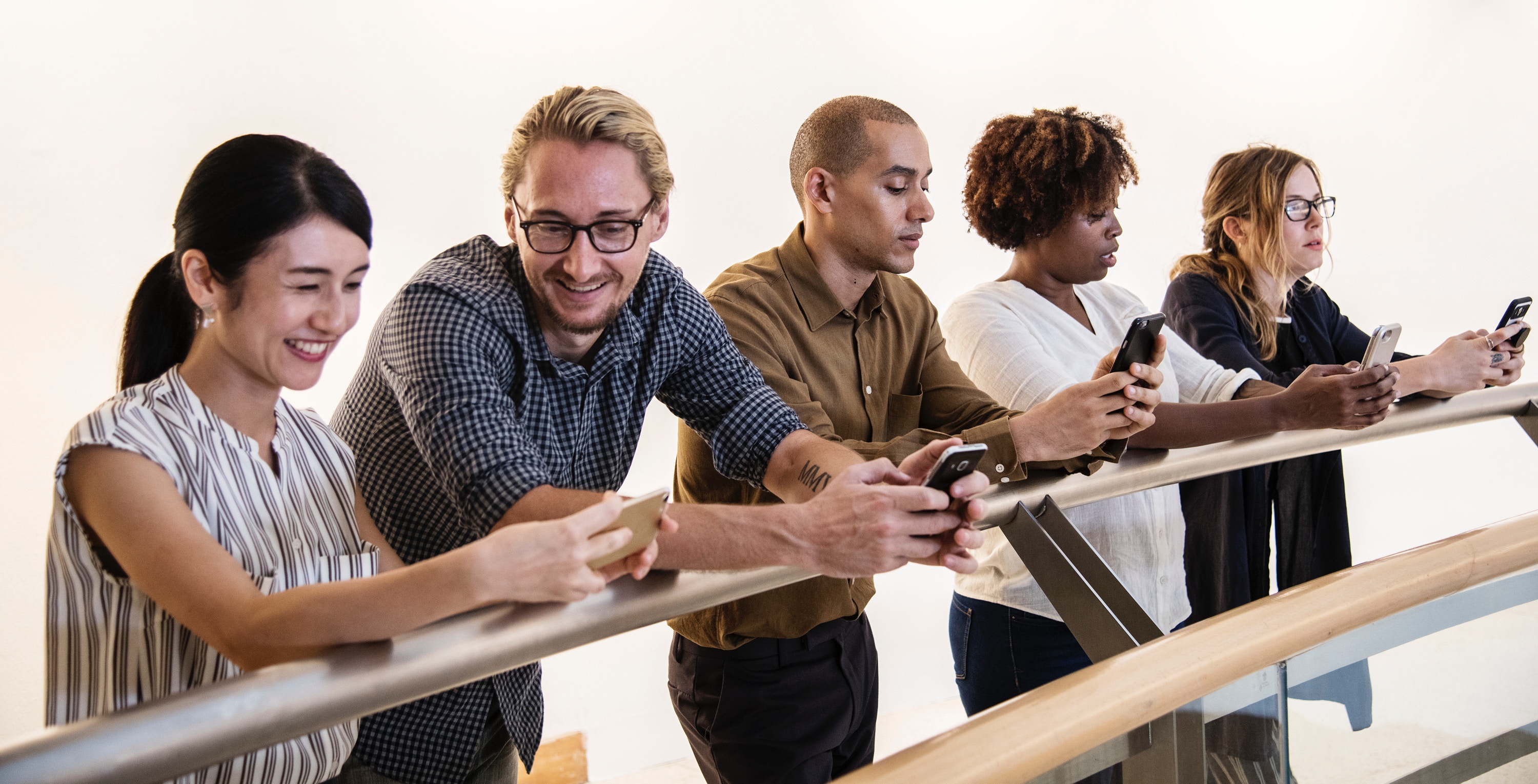 Mobile Learning for a Mobile World
In October, unique mobile Internet users hit the 3.9 billion mark. As of April, mobile internet traffic accounted for 51.2 percent of total web traffic. In 2017, Android surpassed Windows to become the world's dominant operating system. Smartphones have already eclipsed PC ownership in many of the global markets, and the trend towards mobilization isn't showing any signs of slowing down any time soon. While it could be a couple of years before businesses retire the use of traditional desktop computers, experts predict that desktops will disappear entirely within the next ten years.
Even now, mobility is incredibly prevalent with 3 out of 10 American adults admitting they are "almost constantly online" and 74 percent of people checking their work emails on a smartphone or tablet.
Whether your employees are just down the hall or halfway around the world, they are increasingly relying on mobile technology to get things done at work. However, despite the massive surge in popularity, reach, and use of mobile devices in the workplace, 78 percent of businesses are still relying on instructor-led classes even though most materials does not require in-person training. And, only 12 percent of all corporate learning is available on mobile devices.
The world is going mobile, and it's time your organization's training started keeping pace.
4 Reasons You Need to Upgrade to Mobile Learning
1. 24/7 Access and Flexibility
Mobile learning allows your employees to quickly access training materials on demand. Rather than digging through training manuals or struggling to remember course material, solutions and answers are available within mere taps of a screen.
Furthermore, employees can access materials at their leisure whenever or wherever they need them whether they're on the job, waiting at the airport, or stuck in traffic. Consequently, the total quantity of learning gets a necessary boost. Also, when employees can engage in training on their own time and have the opportunity to upskill in adjacent areas, then they are more likely to feel personally invested in the learning experience.
2. Increased Retention and Engagement
Mobile learning gives employees the opportunity for instantaneous, easy, and repeated exposure to training material to combat skill atrophy. Also, an effective training program makes the learners the focal point in order to increase engagement and retention. In 2016, millennials officially became the biggest generation in the U.S. labor force, making up more than a third of America's workforce. Millennials inherently consume content differently than their predecessors, so training methodologies need to evolve to play to this audience. In looking at content that hits home with consumers today, Hubspot found that "video [was] the most popular type of content people pay close attention to…followed by online courses, research content, and interactive tools."
A mobile learning management system (LMS)  intrinsically plays to these patterns of engagement, increasing retention.
3. Accommodating Different Learning Styles
Aside from increasing access, engagement, and retention, mobile learning allows you to meet employee trainees at their level, while catering to multiple learning styles.
Some people learn better when they can take their time and extensively review the subject matter, while others may get bored and disengaged at this pace. On-demand training allows your employees to learn at whatever pace works best for them.
4. Save Time and Money
Mobile learning saves organizations both time and money by putting learning facilities and resources literally in employees' hands via their mobile devices. This eliminates costs associated with off-site training facilities and instructors, as well as the time necessary to implement these training tactics.
Turning your Employee Training into Mobile Learning
Getting your employee training mobile ready doesn't need to be an arduous affair. There are numerous resources to help transform your current content into a mobile learning powerhouse. KnowledgeCity's powerful and highly intuitive LMS can quickly adapt and transform your content into a branded, one-stop-shop for all your job training demands in an easy-to-use, mobile-ready package. KnowledgeCity gives employees access to the skills they need at a time and place that's best for them. This state-of-the-art online employee training platform has a proven track record of improving productivity, delivering optimal training outcomes and helping companies manage their organizational training easily and effectively. Visit KnowledgeCity to learn more about how you can be on the forefront of meeting tomorrow's demands today.