Everybody wants to be successful at their jobs, right? Have you ever run into anyone who said they wanted to be a complete failure at what they do? So, why is it so difficult to get people motivated to succeed? Using performance metrics to increase employee accountability could provide essential motivation for improvement.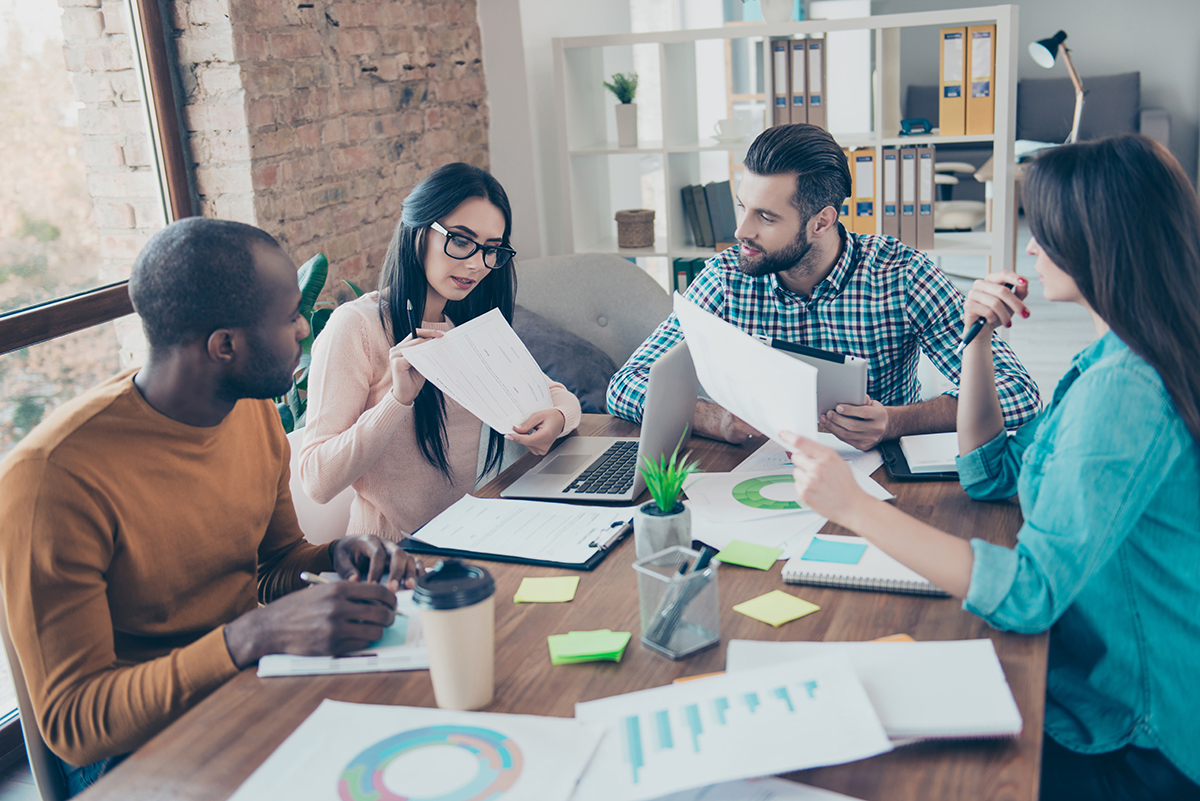 What you perceive as shortfalls could be related to the way you are measuring your employees' success. Using numbers, such as how many clients employees serve or how much money they brought in, is one way to determine whether employees are on track. However, this fails to engage employees in a meaningful way to ensure they are emotionally invested in helping the company succeed. The missing piece is helping employees be accountable for their own success. This is where performance metrics come into play.
What are performance metrics? In a nutshell, they are the means to measure how well employees are doing their jobs. A good performance metric also provides hard data and measures quantities within a pre-determined range so that you can help employees find ways to improve their own performance.
You need to start by instilling a culture of accountability in your organization. If there are no goals, no expectations and no feedback, employees will not be motivated to succeed.
Here's the SIMPLE method for employee accountability, developed by Torben Rick:
S = Set expectations
I = Invite commitment
M = Measure progress
P = Provide feedback
L = Link to consequences
E = Evaluate effectiveness
Remember to clarify the importance of the role each employee plays in the organization's goal attainment. Employees need to understand how their roles contribute not only to their own personal success, but also to the success of the organization as a whole.
There's a fine line between creating an open culture that encourages employee creativity and increasing employee accountability. For employees to take charge of their own success, you need to start by hiring the right people who focus on solutions within a team environment. One way to motivate employees to be accountable for their own success is supplying hard data on everything going on in the organization. Transparency is a great motivator for employees to hold themselves and their coworkers accountable for improvements.
If your company culture fosters individual employee accountability, yet your employees are still disengaged or not meeting expectations, what is wrong? There could be many reasons for the problem, but the solutions are "clear."
The Harvard Business Review identifies five methods to avoid employee disconnects:
Clear expectations – Have a dialogue that includes expectations, outcomes, solutions and input. Ask employees to summarize what's been said to ensure understanding.
Clear capability – Pick the right person for the job by knowing what skills and resources are required to achieve the end result. Don't set someone up for failure.
Clear measurement – Set weekly milestones with clear, measurable targets during the initial conversation. When things get off-track, respond to it immediately.
Clear feedback – Use data and metrics to show your employees where they are on-track and where they need to improve. Be honest and helpful, and make this a weekly ritual.
Clear consequences – Depending on the outcome, you can choose to repeat, reward or release. Repeat the above steps if there was a lack of understanding along the way. Reward employees if the goal was reached. Release an employee from the task if that person was not accountable, or was the wrong choice for the job.
Even when using the above steps, sometimes performance metrics still go awry. It could be vague organizational goals; goals that are difficult to measure; or even an unclear path to achievement.
Performance metrics for employee accountability go wrong for four main reasons:
The expectations are unrealistic.
The metrics are not related to the role.
The metrics are not measurable.
No clear path to success.
As a business leader, you need to recognize when organizational goals may not be realistic for your employees to achieve. The key is to engage all your employees in creating and understanding your objectives to motivate them to make your dream a reality. Engaged employees are accountable employees. It's as simple as that. By giving your employees the gift of inclusion into your vision, you are promoting their own sense of accountability for personal and organizational success.