Well+Good has released its Annual Wellness Trends Report, indicating the hottest health trends, including workplace wellness, that will hit the scene in 2019. According to the media company, we can expect to see employers encouraging employees to unplug more, consolidation of workplace wellness resources, healthier snack offerings at the office and more flexible workplace wellness offerings.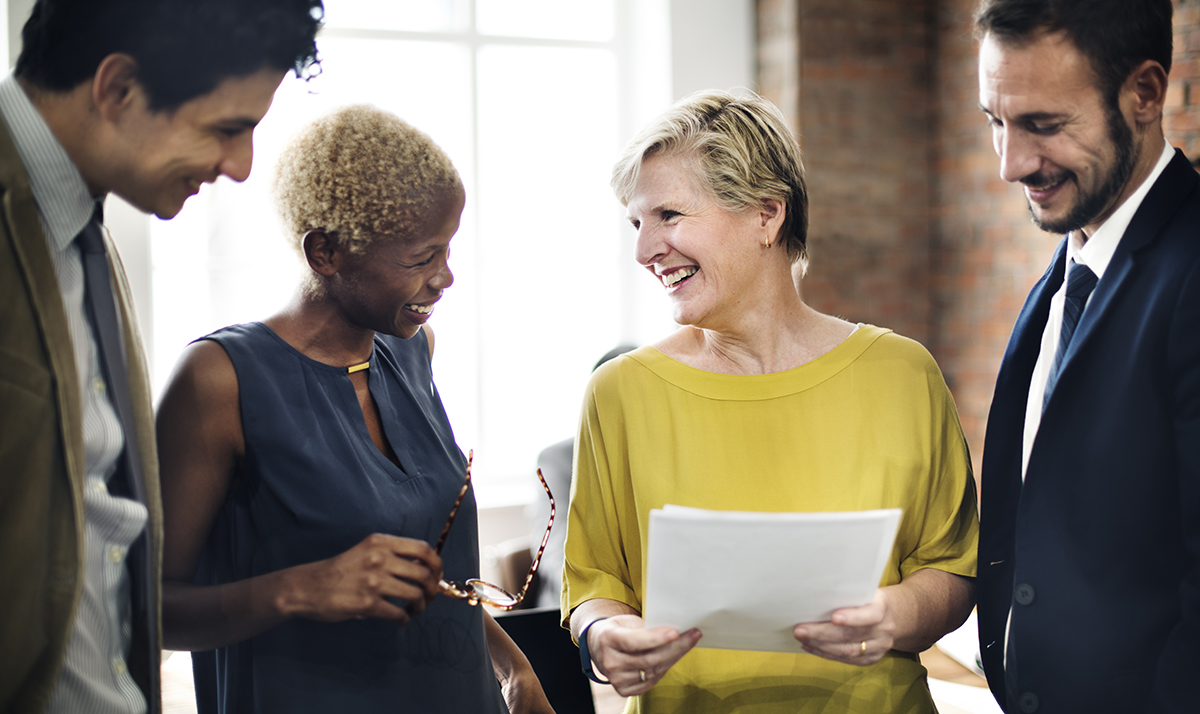 Here is a quick rundown of some of the top workplace wellness trends coming your way.
1. Companies Will Encourage Unplugging
Now that we're all more connected than ever through our phones and various smart devices, the potential for job burnout is at an all-time high. In 2013, HuffPost editor Arianna Huffington made front page news when she said she sleeps with her phone in a separate room. As self-care continues to launch into the forefront of the cumulative social conscious, businesses are stepping up to help enforce some measure of work-life balance. Well+Good suggests that employers help employees leave the workplace behind at the end of the day by setting expectations for disconnecting. For example, employers could institute a strict guideline that prohibits work emails and calls after 7pm.
2. The Consolidation of Workplace Wellness Resources
Well+Good predicts that companies will start capitalizing on one-stop wellness options. This includes multipurpose spaces that offer healthy food options, fitness and spa experiences all in one space.
"Workplaces are no longer leaving the struggle to implement work-life balance to the employee," Well+Good cofounder Melisse Gelula said. "You have to recognize that it takes employees time to commute to the gym or go get a holistic treatment."
"If you can bring these things directly to the office and your time-crunched team, it's not just appreciated," she continued. "It helps balance what their inbox and work demands are throwing at them."
Furthermore, since millennials are spending more capital on wellness than any other generation, Gelula indicates that companies that prioritize creating these spaces will be better able to attract and retain millennial talent.
3. Healthier Office Snack Options
According to Well+Good cofounder Alexia Brue, more companies are going to start making an effort to supply more health-conscious food and drink options at work. Brue indicates that this is also one of the easiest ways to show a commitment to the well-being of employees and this small effort can go a long way.
"Other companies not in the wellness space are definitely making their snack offerings more health-conscious," Brue said. "Offices don't have to look like it's Halloween year-round—and probably shouldn't."
"There's an awareness that nutrient-dense snacks actually help with focus and support overall well-being, so things like bananas, almond butter, rice crackers, nut bars, veggie chips, hummus and matcha are great," she continued.
4. Workplace Wellness Trends Experimentation
The Well+Good report also outlines the rapid emergence of new trends in the wellness space. Consequently, the founders believe that companies are likely to give numerous of these trends a shot to see how they work out for employees and overall productivity.
"If there's a trend that's surfacing and that your team members are asking about, maybe do something for a month—but you don't need to commit to it permanently" Brue sad. "Your employees might really enjoy a crystal workshop, learning about the types and what they do. Ours did, but we won't be offering that monthly."
Workplace wellness classes allow employees to disconnect from their routines and demonstrate a genuine interest in employees health and happiness, making them a worthwhile investment for the future of your company.