Do you ever wonder what you could be doing to enhance your management skills but aren't sure where to start? As the years go by, more and more content is uploaded to the internet about the best leadership and management skills. It's enough to make anyone's head spin. Don't worry, we researched for you so that you can focus on what's most important—being the best leader you can be. In this post, we're going to share with you the ways you can improve your management skills so that you can keep pace with the world's top leaders.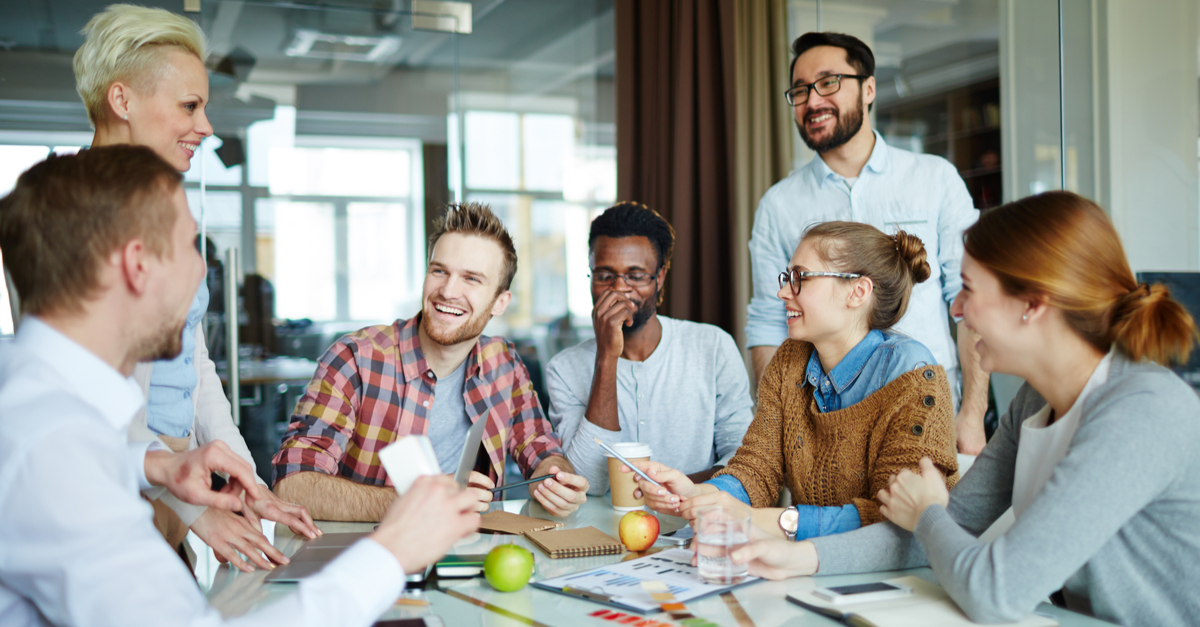 Why Your Management Skills Need an Update for 2020
As we roll into the new year, it's important to look back at our management styles. One of the key elements of being an adaptive leader is practicing regular self-reflection. As January moves into February, most of us are past the point of New Year's resolutions and are instead focused on core aspects of change that we can realistically make. In our professional lives, this should include taking a critical eye to our management skills.
Economists believe that the global workforce is on the brink of hitting the Fourth Industrial Revolution—a revolution that will change the way we live based on technological and cyber advances in how worldwide economies do business. Management should all be focusing on ways to enhance their skills.  There is no doubt that workplaces are changing, and leadership skills must change to meet new demands.
It is projected that most of the necessary skills for the 2020 workforce will be centered around technology and how humans use it. Below are the skills that will take management the furthest in the coming year:
Management Demands Have Changed
It is only fitting that as the world enters a fresh new decade, the workforce enters a new phase as well. Leadership trends are changing and shaking up how organizations do business. Innovation and strategic disruption are king. Companies that cannot keep up ultimately fail. As corporations adapt, their leaders do so as well. The most seamless adapters to changes in workplace culture, technology and development are the leaders who rise to the C-Suite. Companies have been starting to shun the traditional styles of leadership that rely on hierarchy and top-down business for years. This is what the business world's top leaders are focusing on in current trends:
Cultivating a workplace that focuses on empowering its employees
The marriage of internal data and external information by crafting an interconnected global worldview
Lead by example by communicating a product or vision that inspires everyone—employees, communities and consumers
Overall, today's economy requires that leaders have a global mindset about the economy in which they operate – future leaders are currently rising the ranks because they are aware of how current events affect business. These leaders are rejecting the age-old business view that shareholders come first and substituting this outdated notion with the belief that public concerns should be elevated to improve business.
A Breakdown of the Most Crucial Skills For the 2020 Workplace
We have already gone over several soft skills that are enormously important for dynamic future leaders to master. Below is a list of the top soft skills for leadership in 2020 that we did not already cover:
Hard skills are acquired through formal training and will vary from industry to industry. However, here is a list of some of the leading hard skills for future leaders to master:
Cloud computing – Be able to use and store information in the cloud
Artificial Intelligence – Be aware of how artificial intelligence impacts the way your organization does business
UX Design – Create products that can deliver meaningful and relevant experiences to consumers
Scientific computing – Using computer systems to solve complex problems
Analytical Reasoning – Make judgments based on available data
Video production/editing – Create or alter content that can be used online by consumers
Next Steps
All this information is a lot to chew on. We don't want to throw you out into the world just with theoretical knowledge, though. KnowledgeCity provides detailed and interactive online courses that can help you take your leadership skills to the next level with real-world examples of many of the ideas discussed in this article. For example, you can take a deep-dive into several leadership courses, including "Emotional Intelligence," "Business Process Management" and "Creating a Culture of Diversity and Inclusion." Each of these courses focuses on abstract ideas and how their real-world applications can help you keep your leadership skills on-trend as the workforce enters a new decade.
Free Online Training Courses from KnowledgeCity
KnowledgeCity released free online training courses to help millions of out of work citizens build new skills during the COVID-19 Pandemic. Click here or select any of the courses below to get started.
Microsoft Outlook 365 Basics
Microsoft Word 365 Basics
Microsoft Excel 365 Basics
Emotional Intelligence
Enhancing Your Productivity
Adaptive Thinking
Common Communication Challenges
Coping with Change
Time and Attention Management
Virus Protection