For those of us working with clients and customers regularly, it only takes a few words to make our skin crawl: "I'd like to speak to management, please." Being confronted by a difficult or unhappy customer is not pleasant. Most likely, our sense of pride will lead us to ask ourselves, "What's the point?" and we might feel tempted to just walk away or, even worse, fight with the customer. But what if we could find ways to be productive with unhappy customers? Understanding customer types gives your business a leading edge by being armed with knowledge about the different types of customers and how they behave.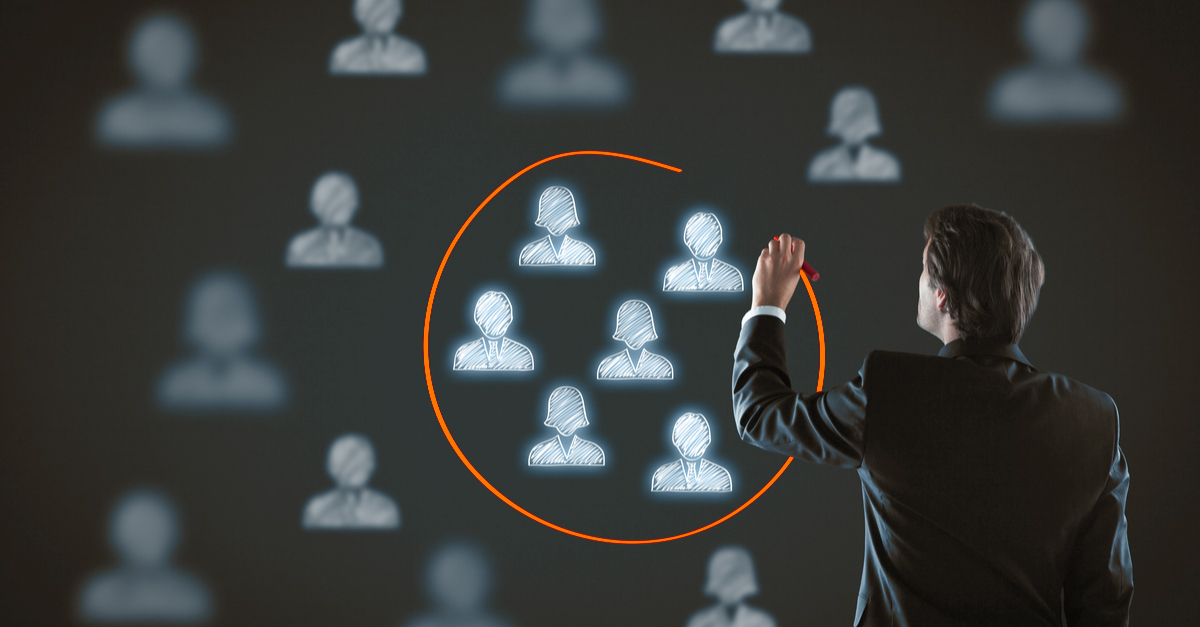 The important thing to remember when a customer complains is, although they may appear angry or upset, they are coming to your business with important information. Their complaints will contain valuable details about your products or services, how it has caused a problem and how this presents a challenge to the customer. Furthermore, the complaint can lead to a conversation about how the product or service could be improved.
Here are several reasons why customer complaints are good for your business:
The Types of Customers You Could Encounter
According to the University of Florida study on types of customers and their complaints, there are five types of customers that you may encounter
1. The Meek Customer
This type of customer will likely withhold complaints, even if they are happy. To get their feedback, you will need to actively solicit their input. The dangers of not doing so include forever losing this customer without knowing why
2. The Aggressive Customer
This type of customer will readily complain in an outgoing manner. It's a good idea to practice active listening with this type of individual and explain how and when you propose to solve their problem. Try to avoid offering excuses or defensive statements to this customer—they are likely more action-oriented and therefore less interested in the details of why the problem occurred
3. The High-Roller Customer
This customer expects nothing but the best and is willing to pay more for it. This type of individual is likely to offer complaints in a reasonable fashion and, like the aggressive type, tends to be concerned with how a problem can be solved rather than why it happened
4. The Rip-Off Customer
This type of customer is looking to "win" something that they are not entitled to. For example, offers to mitigate the problem could be met with statements such as "That's not good enough" or "That doesn't change the fact that I'm inconvenienced" in efforts to get discounts, coupons, etc. The best way to handle this type of customer involves sticking to regular organization standards and staying objective
5. The Chronic Complainer
This customer is never satisfied. As frustrating as this type of person can be, they are still your customers and should be treated with dignity and respect. Use extreme patience and lend a sympathetic ear paired with a sincere apology. Usually, this type of customer just wants to be heard as well as to get an apology and an offer to make things better
Solutions for Dealing with Complaining Customers
There are several ways to handle customer complaints. As a business leader, you want to handle complaints gracefully, and efficiently. Here are several ways in which you can deescalate a situation with an unhappy customer and help them feel satisfied.
Put your emotions aside and restrain yourself from challenging customer accusations or complaints. Calmly listen to the customer and avoid taking any of what they say too personally. Keep yourself calm and level-headed so that you don't feel pressured to challenge what they are saying. Remember, a frustrated customer just wants the chance to feel heard. Come at the experience from a place of empathy.
Thank the customer who has brought the complaint to your attention. You've heard the phrase "Kill them with kindness" for a reason—it's effective. Thank them for taking the time to bring up the issue and assure them that you understand and take action to fix the problem
Make sure the customer feels heard and supported. Try reflective statements such as "I'm hearing that" to make sure they know that you are listening and trying to fully understand. From there, make sure that you offer the appropriate support
Your conversation won't be entirely effective unless you both hear each other out. After you have offered a solution, make sure the customer understands—ask them if they have any questions and prompt them to acknowledge that they understand the agreement you have come to
Offer an apology. At the end of your interaction, leave the customer feeling respected by once again thanking them for taking the time to bring the matter to your attention and then expressing a sincere apology for the error
Follow up with the customer if you can. If you have the customer's contact information, pass it along to upper management so they can reach out and show your organization cares
Next Steps
Don't let being unprepared prevent you from providing top-notch customer service. Part of being prepared means dedicating training to unhappy customers as much as it means dedicating training to creating happy ones. Companies that are on top of their customer feedback have a competitive edge in their market that will help them stand out amongst other similar organizations. Whether or not your team can positively interact with dissatisfied customers can make or break a small business in today's world, where online reviews and social media rule communication at the speed of light. Arm yourself and your team with the knowledge you need by taking KnowledgeCity's course, "Handling Customer Complaints." You will get insight into dealing with complaints, preventing complaints and how to make the most out of any type of customer feedback.