Behind every effective computer-based employee training program is an equally effective learning management system (LMS). Content may be the beating heart of the eLearning experience. But the LMS provides the critical framework for delivering that content. The LMS also provides the digital space and tools necessary to educate, engage, motivate and inspire learners, while providing the means for learning and development professionals to guide, track and analyze training to make measurable business impact. However, this goes far beyond professional and leadership development to play an essential role in the decidedly less glamorous forum of easy compliance training. Using an LMS for easy compliance training not only saves time, resources and money. It also has several key benefits over traditional classroom-based compliance training.
6 Ways an LMS Means Easy Compliance Training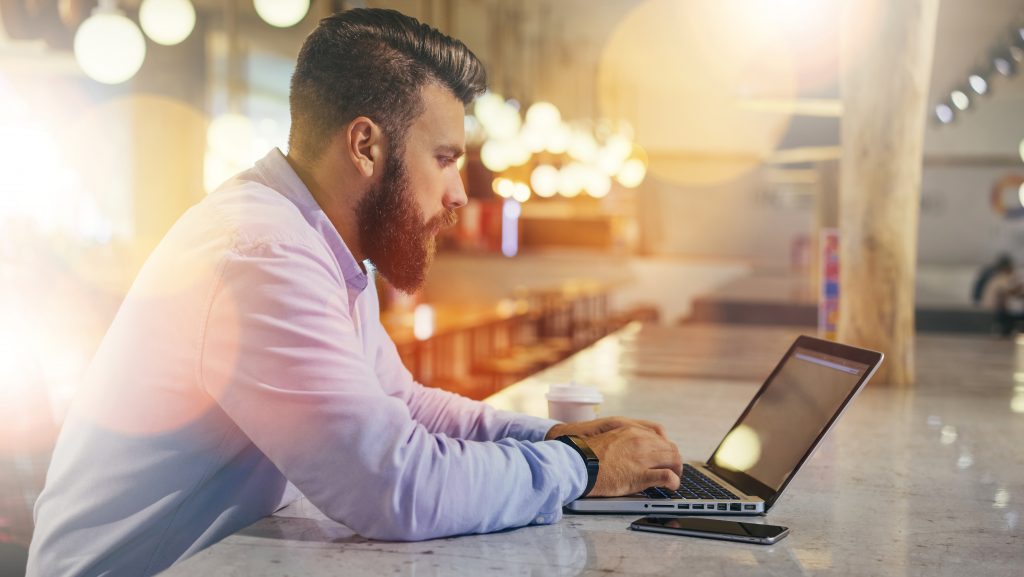 1. Easy to update
Compliance laws and regulations are continually evolving, and regulators fully enforce organizations staying on top of these changes to update curriculum, deadlines and courses. An LMS centralizes all your content so that updates are a breeze. This means that educators can focus efforts into more productivity-driven pursuits. Also, if you choose an LMS provider that also has compliance courses, like KnowledgeCity, the company will make these regulatory updates for you. For example, California enacted several updates to its sexual harassment training requirements this year. The new training must be completed by the end of 2019. KnowledgeCity already has you covered with its California Sexual Harassment Prevention Training that meets state standards for time, content and interactivity so that you can just assign the courses without having to develop the content and allocate training time and resources yourself.
2. Easy to access
With an LMS, all of your compliance courses are in one easy to find and access location, making for easy compliance training. Consequently, learners can access LMS compliance training content quickly and easily whenever they need the information beyond initial training to actually use that knowledge on the job rather than just for the certification test. With an online LMS, employees can even access training on their own time and devices to engage in and reinforce learning whenever they need or want it.
3. Easy Personalization
A good LMS, like the one at KnowledgeCity, allows you to tailor content to learner needs with custom learning paths and dashboards that only show learners their specific course content. Furthermore, the delivery method inherently encourages learners to engage in self-paced learning which significantly boosts retention. Also, you can create custom certifications that document compliance training completion and competency.
4. Easy Tracking and Reporting
Regulators require that administrators track compliance training and generate regular reports. With an LMS, training reports only require a click of a button. Generally, compliance reports need to include due dates and refresher periods. An LMS immediately shows educators who is not compliant and will even send out automatic notifications to remind learners about due dates and deadlines. Consequently, compliance completion rates are much higher, and the administrative toll is a lot lower.
5. Easy Administration
Speaking of compliance training administrative cost, an LMS greatly reduces administrative expenditures in time and resources overall. When conducting traditional classroom training, administrators have to schedule and coordinate learners, instructors and materials. Then, there are additional sessions for remote workers and those who missed training. Furthermore, these training sessions also involve sign-in sheets and papers that administrators need to file, store and maintain. With an LMS, learners access content on their schedule and the system stores access and completion records centrally for easy access. The system also sends out reminders to ensure that learners stay on track with deadlines, and learners can easily make feedback to a central location in the system, as well.
6. Easy to Spot and Correct Compliance Gaps
Regardless of employee location and job function, there are certain aspects of compliance training that apply to all employees. With an increasingly remote workforce, it can be difficult to track progress and competency. An organization could spend considerable time just tracking this element of training alone. However, it's essential to do so to stay in compliance with regulation guidelines. With a central LMS, it's easy to track training, progress and completion of remote workers. Consequently, compliance gaps are found sooner, easier and cheaper to ensure appropriate measures are taken within regulation deadlines.