How to Empower Your Older Employees With Engaging Training
According to AARP, 41% of workers over 40 report experiencing ageism at work, while an additional 64% believe that ageism is a serious employment issue. These biases reflect the way companies provide educational and training opportunities, as they often overlook the valuable benefits that older employees offer.
Aging workers have insights and experiences that their younger peers still need to pick up. Companies that put money toward training older employees have a wealth of talent at their disposal, granting them a competitive edge over their counterparts, who may only emphasize training younger workers.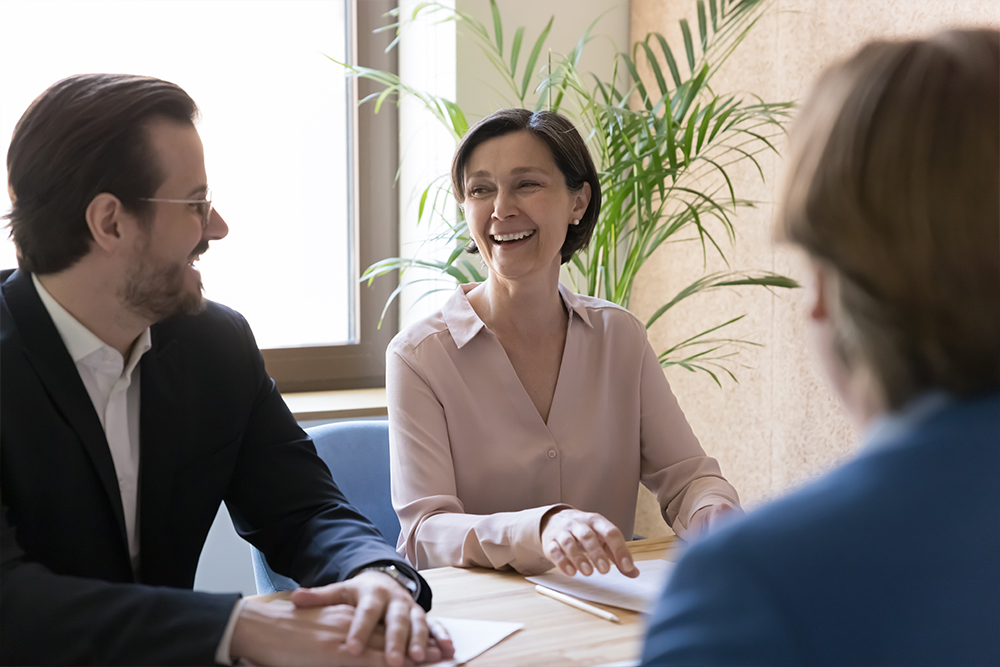 The Importance of Age-Inclusive Training
As employees grow older, many companies mistakenly believe they can't keep up with current industry changes. But aging workers bring a lot of experience and insight to the table. Retraining older workers boosts a company's employee retention rate and creates a more flourishing office environment.
Ensuring employees feel welcome and included as they age is also the law. The Age Discrimination in Employment Act of 1967 (ADEA) assures employees and applicants over 40 do not experience discrimination based on age. Dismissing them outright rather than putting money toward updating their training and education locks them out of equal opportunities.
Even if it wasn't legally required, it's still advisable to accommodate older employees whenever possible. Doing so benefits both parties greatly.
The Benefits of Training Older Employees
Job training for older employees is one of the best investments a company can make.
While older employees may need to be updated on new industry technology and processes, they offer the unique perspective of watching the workplace change over time. This point of view contributes to your company's cumulative knowledge base.
Providing aging workers with more educational opportunities offers exciting new avenues for them to find novel, creative connections between what they know and what they're learning. This synthesis is useful during brainstorming sessions and when finding strong project solutions.
Older employees who have already honed their talents and established themselves can be relied upon to nurture incoming generations of workers, promoting a healthy company culture. However, employers can only reap these benefits after they provide growth opportunities for their aging employees.
Strategies for Older Employee Training
There are variances in how to teach younger employees and re-train older employees effectively.
Specifically, companies must ensure that their approach to education avoids the typical hallmarks of ageism in the workplace. This can include the presumption of reduced cognitive capacity, a lack of promotional opportunities for older workers, and inequitable disciplinary, review, and hiring practices. Both demographics are bright, creative, and capable of learning and retaining new skills. Both also deserve equal consideration for challenging projects, promotions, and hiring opportunities.
It is helpful to approach teaching older workers with a sense of empathy. Many may be accustomed to a degree of ageism in their personal and professional lives. Understandably, this can make them skeptical of educational opportunities, as they may view them as another potential outlet for stereotyping and discrimination.

Strong educators and education programs meet learners where they are in terms of their abilities. They don't presume that everyone comes from the same background and experience. Instead, they open sessions to ensure everyone feels welcome, included, and heard.
Some techniques to keep in mind when implementing education for older workers include the following:
Avoid assuming they are not ready and willing to learn

Assess talent gaps and create opportunities to learn those skills

Gather the employee's input about what they are interested in learning

Provide

customized online training

to accommodate their busy lifestyles

Encourage two-way mentoring
Whether providing in-house training or outsourcing to a third-party educator, these strategies are necessary to ensure older workers know they're valued for everything they bring. Employees will also appreciate the chance to show they can bring even more skills and insights over time.
Promoting Upskilling and Reskilling
Upskilling and reskilling are two of the most effective educational opportunities for older employees. When combined with thoughtful training strategies, these approaches can give an aging workforce a sense of empowerment in their newly-updated skill sets.
You can think of "upskilling" as a refresh, providing tweaks and new perspectives to grow workers' existing talents.
"Reskilling," by contrast, involves retraining. Sometimes equipment, processes, and entire industries become obsolete over time, and reskilling opportunities ensure no workers get left behind. It keeps experienced, talented workers on staff in new roles and opens companies to more interdisciplinary perspectives. Older employees from different vocational backgrounds and even disciplines getting phased out add a richness and diversity of views to a company that can't be found if everyone possesses uniform education and experience.
Conclusion
Too many companies overlook job training for older employees to their detriment. Aging workers want to learn new skills and update their existing ones. When older employees feel fulfilled, they're more likely to stay in their roles, offering unique, experienced insight that keeps companies moving forward.
KnowledgeCity's suite of educational resources is designed to give workers the boost they need in their careers, whether upskilling or reskilling. We're here to empower companies and employees to become more productive and fulfilled to excel in their endeavors.