Delegating some of your work to an assistant is a great way to begin implementing time management techniques, which are important for any business owner to consider. Most companies today use technology to enlist the services of people who don't need to be onsite. For many business owners looking to get help for a growing business and obtain administrative/secretarial support, hiring a virtual assistant just might check all the necessary boxes.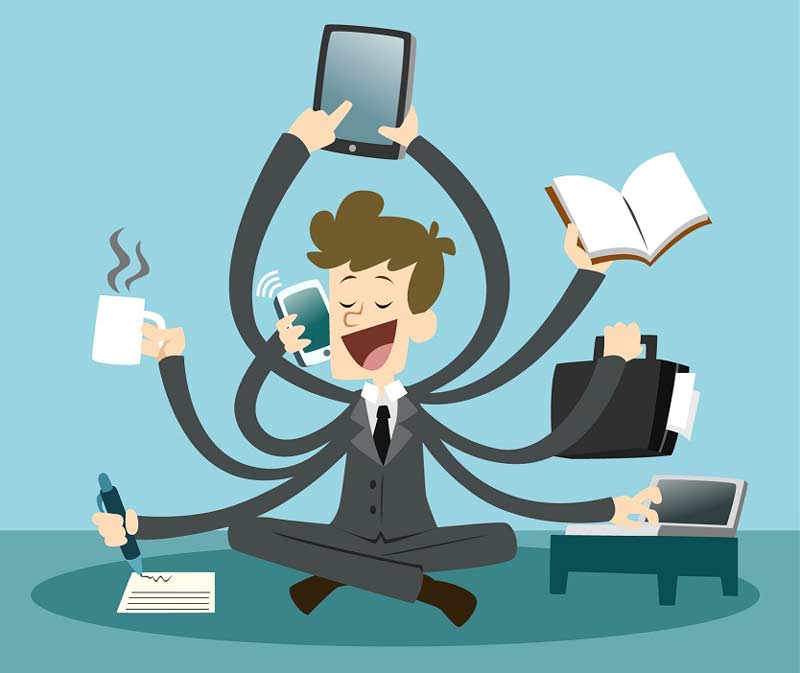 What is a Virtual Assistant?
A virtual assistant is a person who provides a wide range of services from a remote location, often their home. This type of industry is growing fast. Each virtual assistant brings their own experiences and set of skills to the job. When it comes to why businesses often opt for virtual assistants, the decision ultimately comes down to the fact that they help businesses grow at a favorable cost.
How Do Virtual Assistants Help Businesses Grow?
Most virtual assistants are adept with high-tech tools. This can be a particularly helpful resource for growing a business. Firms that hire virtual assistants often get the added advantage of a tech savvy staffer who can be productive and contribute to the attainment of targeted business goals.
Virtual assistants fulfill multiple support functions and often undertake tasks that may prove too time-consuming for you to do on your own on a contract basis. An efficient virtual assistant can multitask and serve as a sounding board for the business head's ideas, projects, and product range.
Virtual Assistants are More Cost Effective
Because many firms nowadays strive for the most cost-efficient solutions and quality improvements, they turn to tried-and-tested approaches like outsourcing. Using home-based virtual assistants or business partners introduces more efficiencies and reduces the costs of doing business. Indeed, the lower cost is one of the most attractive benefits of hiring a virtual assistant over a traditional one.
Most virtual assistants work from home, thereby eliminating typical expenses like office overhead costs, worker's compensation and employee benefits. Companies who hire a virtual assistant prefer to give compensation based only on time allotted to undertake specified tasks. Most virtual assistants work hourly and are willing to work flexible hours as well.
Hire the Perfect Virtual Assistant
Whatever functions you want your virtual assistant to assume, a flexible, committed, and reliable individual can be an asset to your business. Use the following checklist of possible virtual assistant tasks to begin building the perfect virtual assistant job description for your organization.
Email management/filtering
Booking appointments with clients
Client follow-up
Receptionist duties
Calendar management
Database building
Personal errands
Hotel and flight booking
Transcription
Meeting minutes
Prepare slideshows
Set-up and manage social media accounts
Manage and post on a blog
Working Smarter
Hiring a virtual assistant for your business is just a single example of how to help your team work smarter. For more management training, be sure to check out the comprehensive library of training videos available at KnowledgeCity like our course on how to successfully leverage technology in your business.