11 Innovative Employee Retention Strategies for 2023
Keeping employees engaged, inspired, and optimistic about their future are key ingredients in a successful employee retention strategy. When you consider the high cost of recruiting and training, it makes good business sense to develop a solid staff retention plan for your organization.
The first step to avoiding high turnover rates is understanding the reasons why people have been resigning from their jobs, recently. According to the Pew Research Center, the conditions that are prompting U.S. workers to quit include the following:

Low pay

No advancement opportunities

A feeling of being disrespected at work

Employers who are unsupportive of childcare issues

A lack of flexibility to choose working hours

Insufficient benefits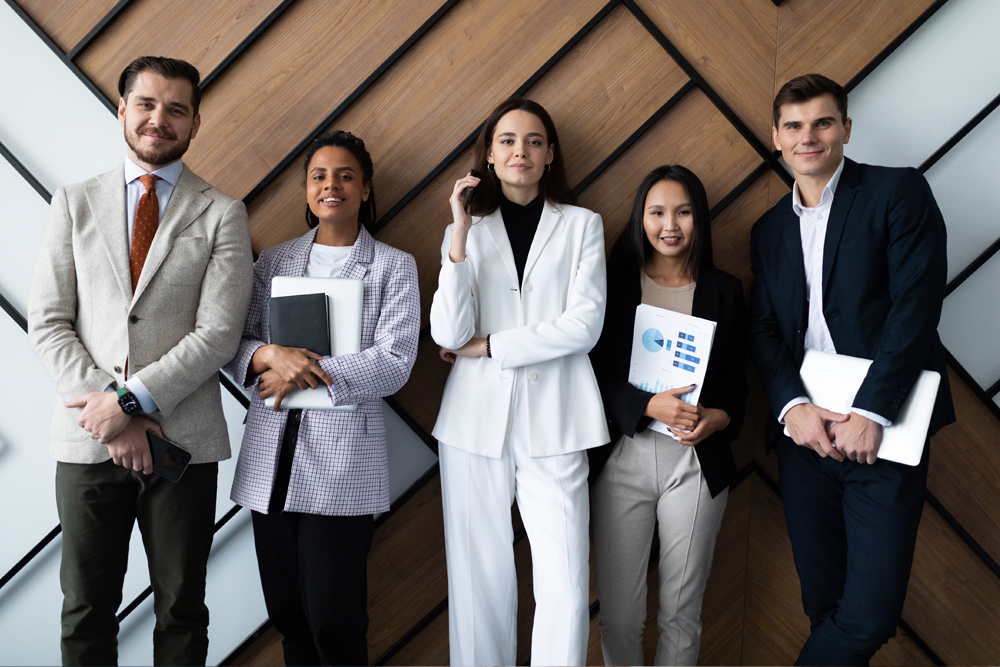 While factors like competitive pay and benefits will continue to impact retention, getting people to stay at a job requires a combination of incentives and perks. The good news is that talent retention does not have to be an expensive proposition. Based on surveys and research, HR Dive says "employers may be able to drive recruitment, engagement, and retention by offering low-budget, meaningful fringe benefits." Here is an assortment of employee retention strategies for 2023 that can help fuel your organization's growth and stability in the new year.
Help Employees Maintain a Work-Life Balance
Burnout is one of the primary reasons that employees voluntarily leave a job. A lot of factors contribute to burnout, but the main one is often an imbalance between working hours and family time. Nearly 40% of survey respondents said they quit their jobs because they were working too many hours. This problem can sometimes be worse for remote and hybrid workers because the lines are blurred between their professional and private lives. In other words, it's all too easy to "burn the midnight oil" if your home office is a few steps away from your living areas. 
Encouraging employees to maintain a healthy work-life balance can begin early during onboarding and be reinforced during performance reviews and other pivotal times. Offering employees perks like mental health services, fitness facility access, and flexible schedules that accommodate family needs are vital strategies for preventing employee burnout.
How important has work-life balance become in the past couple of years? A study by Microsoft provides a clear snapshot of shifting priorities that have triggered waves of resignations since the pandemic began. According to the study, "The top five reasons employees quit were: personal wellbeing or mental health (24%), work-life balance (24%), risk of getting COVID-19 (21%), lack of confidence in senior management/leadership (21%), and lack of flexible work hours or location (21%)."
While some employees are content with steady work and nominal annual pay raises, most top talent are looking for clearly defined career development opportunities. By creating an environment in which ambition and hard work are rewarded with promotions and advancement, fewer employees will be tempted to jump ship. Training, subsidized conference attendance, and tuition reimbursement are a few key enduring strategies for making employees feel valued. Online training is another approach to enhancing skills and preparing employees for greater challenges within your organization.
Feed the Need for Recognition
A feeling of being disrespected by managers was one of the main reasons employees left their jobs during the pandemic. It's not surprising that a lack of appreciation for a job well done leads to feelings of detachment, resentment, and discontent. 
A revealing study of more than 12,000 employees conducted by Gallup and Workhuman underscored the mutual benefits achieved through employee recognition. In a report highlighting the findings of the study, the authors offered the following conclusion: "Leaders who strategically incorporate recognition into their culture can drastically improve employees' perception that they're valued, cared for, and respected as people. This makes recognition a low-cost, high-impact way to move the needle on wellbeing."
Keep Wages and Benefits Competitive
As the cost of living rises and high turnover plagues countless companies, many employers are taking a closer look at their compensation packages. Striking a balance between offering competitive salaries and abiding by budgetary restraints is a balancing act many small-to-medium size organizations grapple with. However, from an employee retention standpoint, it is crucial that companies stay on par with other employers in their industry and job market.
Make Sure Onboarding Sets a Positive Tone
The onboarding process not only serves as an orientation for new employees, it also presents an opportunity to make new employees feel welcome, valued, and challenged in a positive way. Since first impressions can have an indelible effect on an employee's outlook, it pays to plan the onboarding process and how it's presented. Emphasizing desirable aspects of the job, such as advancement opportunities, competitive benefits, an inclusive working environment, and an active learning culture can help set positive expectations for new team members. 
Provide Managers with Communication Training
Your best laid plans for retaining quality employees can fail if managers are not on board with the strategy. It's no secret that many workers resign because they feel disrespected, not listened to, or treated unfairly. In many cases, it's caused by communication breakdowns. By providing supervisors with classroom or online training courses on topics like active listening, team building, communicating with diplomacy and tact, and building rapport, they will be better able to motivate, guide, and relate to their staff. 
Offer Remote Work Options 
As a result of the pandemic, workers have become accustomed to working from home, at least on a part-time basis. For many, it's a prerequisite for accepting a job offer or remaining with an employer. While it is not always practical to allow team members to work exclusively from home, hybrid work options are often seen as a mutually beneficial arrangement.
Help Employees Stay Healthy
Making health and fitness programs available to personnel not only benefits the organization, but it shows employees you care about their overall well-being. Wellness programs can take a lot of different forms, but include everything from offering periodic cholesterol and blood pressure screening to bringing in speakers to share advice on proper nutrition, stress reduction, and smoking cessation. Companies have also been known to subsidize yoga classes, health club memberships, and mental health services.
Cultivate an Inclusive Company Culture
Providing employees with training in diversity, equity, and inclusion helps create a more respectful work environment. That, in turn, attracts a diverse range of talented personnel who are in touch with the needs of multicultural customer bases. According to an article from Indeed, the advantages of diversity in the workplaces range from greater productivity to a reduced rate of employee turnover. "One of the most significant advantages of diversity in the workplace is that employees often feel more comfortable and satisfied in inclusive environments. They also tend to be more loyal and are more inclined to stay longer at companies where their unique contributions are recognized and respected."
Make Communication a Two-Way Process
In addition to providing employees with feedback about strengths, weaknesses, and opportunities for improvement, consider asking staff members how you can do a better job of meeting their needs. A major reason employees quit their jobs is because they feel invisible, disregarded, and ignored. Taking the time to ask for and listen to their suggestions and needs can go a long way toward inspiring loyalty from high-potential workers and managers. It is a simple yet effective talent retention strategy that is often overlooked. Other personnel retention strategies include using employee surveys, suggestion boxes, and exit interviews to gather relevant feedback. (For more insights, check out our 9-lesson video course titled Communication is a Two-Way Street.)
Offer Flexible Hours and Working Conditions
Although flexibility also needs to be a two-way street, adopting a "give and take" mentality toward working hours and location can result in greater employee dedication and retention. As a Washington Post article states, "The focus of true work-life flexibility is productivity rather than where and when work gets done."
Strategies to Reduce Employee Turnover
After all is said and done, employee engagement is the catalyst for motivating, retaining, and bringing out the best in your workers and professional staff. For actionable tips on promoting engagement in your organization, download a free copy of KnowledgeCity's ebook "Simple Solutions for Boosting Employee Engagement."
There are literally dozens of employee retention strategies for 2023 that can help stem the tide of resignations, quiet quitting, and career cushioning in your organization and industry. As you'll discover, these innovative employee retention strategies can be both cost effective and results oriented.
Explore KnowledgeCity's learning library for our full catalog of courses. With over 25,000 video tutorials, we can train you and your staff on everything from Building High Performance Teams to Retaining GenZ and Millennial Employees. Request a free demo to be given trial access to our turnkey learning management system.