Introduction
What is a Diversity and Inclusion Training Program?
So, what exactly is Diversity and Inclusion?
Your Organization Needs Better Diversity and Inclusion Training
Best Practices
Why Mentoring is Crucial to Diversity and Inclusion Efforts
Next Steps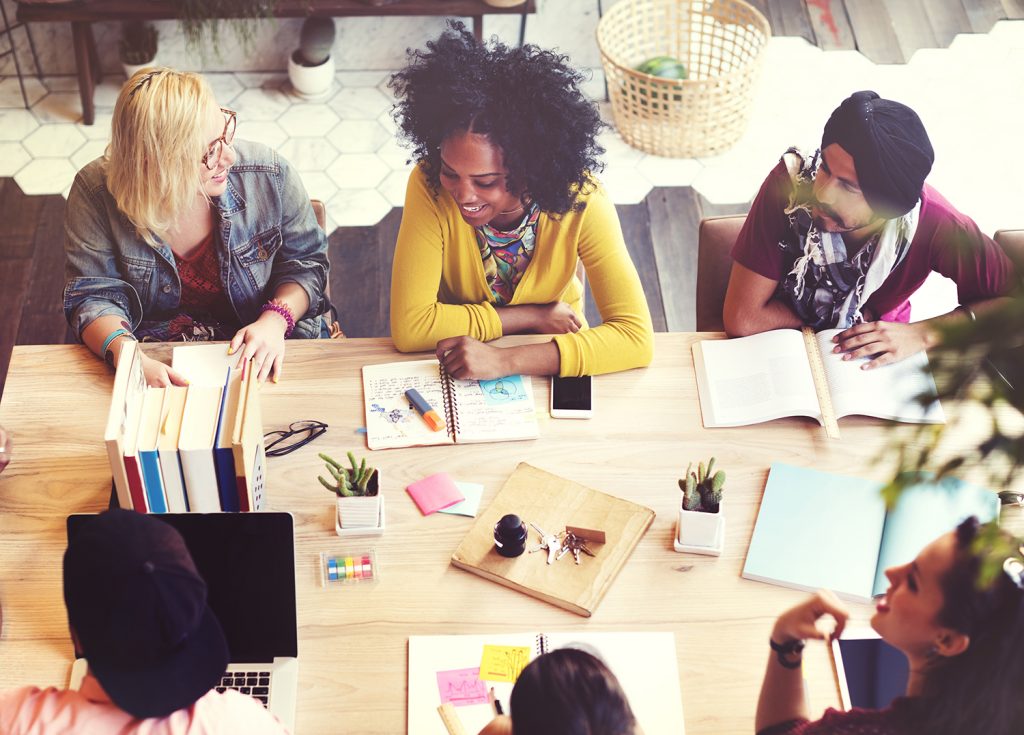 Introduction
These days, a lot of social issues have been driven to the forefront of pop-culture and politics. It has always been important to have strong Diversity and Inclusion training programs in any organization, but now the eyes of our customers and shareholders are taking a more critical look at how we respond to movements such as Black Lives Matter and how our organizations are taking actions to be anti-racist. Now is not the time to hope for the best—now is the time to take action. What we do in our company trainings has wide-reaching implications that we must be prepared for. Diversity and Inclusion training has been known to transform organizations and make sweeping positive impacts on overall productivity. There are many methods for providing top-notch Diversity and Inclusion training, but the most effective programs have key characteristics that have proven results. This article explores the details behind what makes Diversity and Inclusion training successful and what to avoid.
What is a Diversity and Inclusion Training Program?
By this point, you're probably no stranger to the concept of Diversity and Inclusion in the workplace. It's important to keep in mind that leading professionals consider Diversity and Inclusion to not just be an HR concept, it's more of a business strategy at this point. Investing in high quality Diversity and Inclusion training for your employees can radically transform your company culture. When your culture shines bright, customers and clients notice, and business tends to pick up.
According to Josh Bersin, a leading business analyst and researcher, "Companies that embrace diversity and inclusion in all aspects of their business statistically outperform their peers." He's not wrong— here are some recent statistics about diversity and inclusion in the workplace that back up such statements:
Companies with diverse management teams have 19 percent higher revenue
Inclusive companies are 1.7 times more likely to be innovative leaders in their market
Diverse teams outperform more homogenous groups 87 percent of the time when it comes to making advance business decisions
67 percent of current jobseekers consider diversity in the workforce to be important when considering job offers
Racially and ethnically diverse companies outperform industry norms by 35 percent
So, what exactly is Diversity and Inclusion?
Diversity in the workplace means that your organization employs a diverse and varied team of people that accurately represents the community it serves and in which it operates. Consider your target customer or audience—does your work team reflect similar backgrounds so that you can most accurately target needs and wants?
Inclusion is similar to diversity, except it focuses more on the work environment rather than the demographic makeup. Inclusion refers to a work environment that makes consistent strategic efforts to treat all individuals fairly and with respect while ensuring that all individuals have equal access to resources and opportunities so that they may contribute fully to the organization's overall success.
Together, diversity and inclusion make up strategic empathetic efforts to ensure that working conditions and working demographics within a company are serving people at the level that is fair, just, equitable, and current. Exceptional Diversity and Inclusion programs will radiate from the internal workings of an organization and will set it apart from competitors by drawing in top talent and showing the community it serves that it is dedicated to progress and justice.
Your Organization Needs Better Diversity and Inclusion Training
It may be tempting to sit back and think about all the excellent Diversity and Inclusion progress your organization has made recently. You may even feel exempt from needing to analyze possible areas for improvement. However, think about the current social and economic state in your industry. Tensions are high right now as we enter what many are considering to be a second Civil Rights Era. There will always be room for improvement. Your employees and your customers/clients deserve a dedication to progress that comes from executives and leadership within your organization.
Here are some key areas in which you can improve your workplace Diversity and Inclusion:
Is your employee base diverse? Do you work hard to encourage employee feedback to make sure all employees feel included?
Are there any language barriers that could be broken down?
Does your executive team reflect the diverse community you serve? If you have a homogenous executive team, how can you make room for roles to include more diversity?
Does your company have policies that acknowledge and respect diverse cultural and religious practices?
Does your company culture encourage feedback from all employees regardless of status, race, religion, ethnic background, sexuality, ability level, age, etc. and value it all equally?
Is there any noticeable gender disparity in your workplace? Think pay gaps, accommodations and other things of this nature
Do you encourage employees that are multilingual to express themselves how they are most comfortable, or is the expectation for all employees to conform to standard English?
Have you looked at your anti-discrimination policies within the past year?
Have you put a critical eye towards recruitment and hiring processes as well as promotional opportunities?
Best Practices
Without a doubt, we all stand to take action to strengthen our Diversity and Inclusion efforts at work. As leaders, we need to lead from a place of good faith. Here are some of the best practices for Diversity and Inclusion efforts in the workplace:
Make data-based efforts – Some of the best ways to analyze your current Diversity and Inclusion status involve fostering conversations. It is important to understand where your company is right now before you can make plans for improvements. Hiring outside consultants to lead workplace studies can help to eliminate areas of bias. Focus groups and anonymous employee surveys can be great ways to get valuable feedback from employees that allows you to understand the real, lived experiences of your teammates
Set clear goals and define any barriers/challenges to change – When making plans to improve your company's Diversity and Inclusion training efforts, be sure to evaluate any barriers to success. Are there old values and practices that some of the tenured employees will have trouble giving up? If so, you will need to find ways to work with these employees to foster positive change rather than alienating anyone in the process. Remember, the goal is for everyone to feel included in your organization's mission
Align training programs with business objectives and tailoring the training program to fit with your company culture – Employee training programs are about closing the skills gap. In today's workforce, emotional intelligence and diversity awareness are important skills for all employees! If your employees are lacking in these areas, your training is an investment to improve productivity and profit. When you align your training programs with company motives and objectives, you will see better results
Address any biases and prejudice within the company – If you really want to be successful in your Diversity and Inclusion efforts, you will need to start by taking a critical look at yourself and your leadership/executive teams. Hiring outside consultants can help you to take stock of where your business practices may be biased. It can be hard for us to see our own unconscious biases, so take measured steps to become more aware of this moving forward
Use new technologies by including online diversity training – As covid-19 has shaken up business practices on a global scale, we have come to rely on technology now more than ever. Many of our tried-and-true business practices have transitioned online. Why should your workplace training be any different? Besides, online training tends to be cost-effective and efficient in today's workplace
Make sure that all employees at all levels are participating and remaining engaged in Diversity and Inclusion training – Remember, nobody is exempt from learning how to foster a more inclusive and equitable workplace. When we all work together, we see real results
Adopt multiple training strategies so that Diversity and Inclusion training covers all the necessary bases
Align recruiting policies with Diversity and Inclusion objectives – This is especially true if your organization contracts out hiring and recruiting to an outside organization. Be absolutely sure that they can be great ambassadors of your company's culture. If you handle recruiting internally, make sure that the hiring team is at the forefront of the Diversity and Inclusion movements
Why Mentoring is Crucial to Diversity and Inclusion Efforts
Part of why it is so important to have employee feedback when it comes to Diversity and Inclusion is because the employee experience can be so subjective. Perhaps the most valuable data you can receive is honest feedback from employees. This is why considering using mentors in your Diversity and Inclusion efforts is so crucial to driving real results. Mentors are considered to be individuals who can teach and nurture development in others. Here are some tips for starting a mentorship program within your organization that will foster equitable opportunities across the board:
Analyze which team members tend to hold the power in the group dynamics. Why do they hold their power? Are there ways to more evenly distribute that power to minority or overlooked employees? Be sure not to appoint employees with the most power as mentors all the time because this will only serve to create more of a hierarchy that prevents positive communication and growth
Which employees do you think will benefit most from mentorship and why? Take time to analyze any preconceived notions or unconscious biases when making decisions about assigning mentors to specific individuals or teams
Ensure that mentors have adequate active listening and empathy skills. Before appointing any mentors within your organization to spearhead Diversity and Inclusion training, consider having mentors trained on these valuable soft skills first
Take time for honest reflection. Have your executives and leadership teams reflect frequently on what success looks like to them. Consider what it means to be an expert in your field—has that changed recently with current events? Why or why not? Can you identify areas that need change but aren't seeing it happen fast enough? If so, what can you and your company do about it?
Next Steps
Moving forward, there is a lot that organizations are going to need to stay focused on in terms of organization improvement to keep customers and clients happy. When our communities find that they are divided socially and politically, it can make navigating business details far more complicated than ever before. However, it is important to stay ahead of the curve in terms of change and adaptability. Failure to do so can result in liability risks to both the organization and the leadership, especially as new legislation and business laws come out rapidly in response to social movements. This is why it is so important to extend and maintain Diversity and Inclusion training programs so that they stay current and available to all employees. One of the best ways to make sure all employees, regardless of location or status, are able to access the appropriate training is to make it available online. KnowledgeCity specializes in online training programs, which is becoming a crucial resource to business success. Our course, "Creating a Culture of Diversity and Inclusion" explores systemic discrimination and how to pinpoint it, the benefits of creating a culture of empowerment and equity, key methods for building diverse teams and how to create an effective diversity and inclusion strategy so that your organization can continue to lead in innovation in your field. Don't risk losing your customer and client base just because you did not respond adequately to today's needs. Give your team the knowledge it needs to look forward with a growth mindset.