Why Your Performance Management Model May Need an Uplift
Each year, human resources professionals aid in driving an annual performance management cycle to assess the work of their employees throughout the year. For many organizations, the following steps are involved in this process:
Setting goals at the start of their calendar/fiscal year

Encouraging either formal or informal mid-year check-ins to update goals or get feedback

Getting a self-appraisal by the employee and an appraisal by the manager to assess the employees overall job performance, which is then tied to compensation, promotion, or dismissal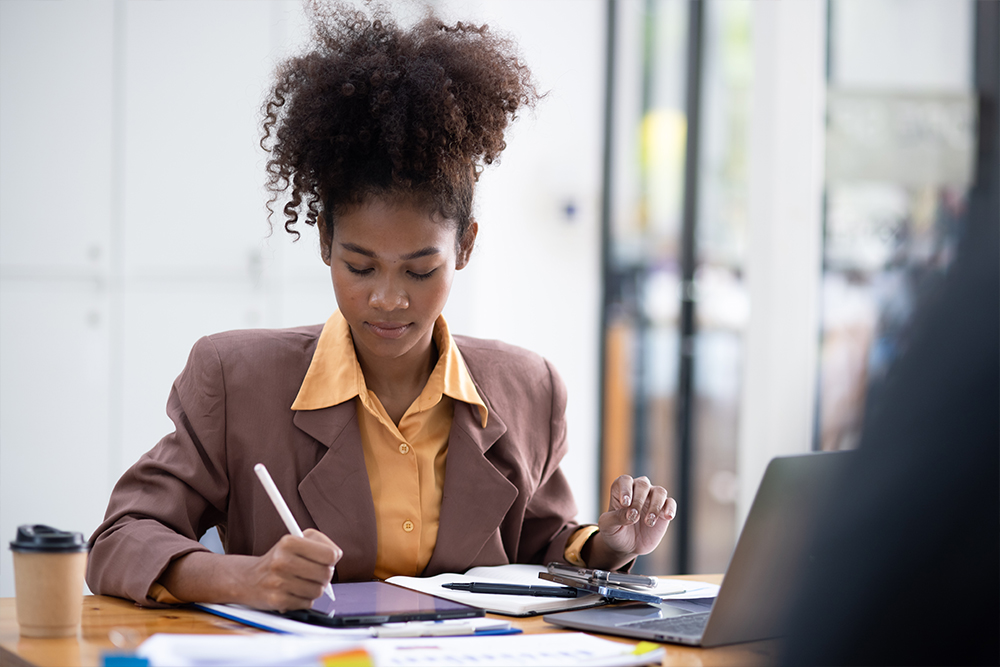 The annual performance management cycle can feel like a hassle. The writing, the documentation, the feedback, and the timing can create a stressful condition at the end of the fiscal or calendar year. 
This tension and poor timing can negatively affect the true value the process can bring to an organization, employees, and managers. Even HR professionals can feel the drag of this process from year-to-year without seeing the positivity or benefit it can drive for organizational development.
It's time to break the cycle. It's time to stop and reflect on what the cycle really means and how it can drive greater levels of alignment, productivity, and employee development to bring forth a more strategic, future-proofed and competitive organization filled with engaged and motivated employees. 
Types of Performance Management Models
In the mid-2010s, well-known organizations did away with an annual performance review, challenging the need for a performance management model.
Those who made the jump felt it brought some benefits, such as more alignment, feedback, motivation, and job satisfaction. Some companies even stopped sharing performance ratings in an effort to not demotivate employees and prevent the performance review conversation from being designed solely around numbers.
Some of these steps were mimicked by organizations seeking to find renewed value in the performance management review and create a new model, while some HR and business leaders felt like getting to these points was too daunting even to try. 
Over time, some companies reverted to their initial model, while some kept a mix of new and older processes. Though experiments may not have worked as some businesses wished, it was found that there are benefits to mixing traditional practices with tactics more focused on feedback, coaching, and relationship building. 
3 Performance Management Model Examples
While performance management models and cycles do vary, some are used as best practices. Three commonly known models for performance management include the following:
Traditional: For many firms, the traditional style of performance management—the annual performance management model—remains the most effective. For teams that operate with long-term, annual goals with set strategies, the yearly review model of performance management works well. Mid-year evaluations are frequently suggested to ensure alignment.
Stack ranking: A comparatively older kind of performance management, stack ranking involves management rating employees, which encourages a competitive environment that spurs workers to deliver better work. Evaluations are simpler to comprehend, record, and analyze when there are figures and clearly defined parameters in place, though this model may have an adverse effect on trust, relationships, and overall culture at work.
High-growth: The high-growth model is a comprehensive one based on the pillars of planning, monitoring, evaluating, and rewarding. This approach, which is still in its infancy, is appropriate for agile teams across many industries. Yearly and biannual review sessions are supported with shorter, more frequent check-ins that make it easier to provide feedback and implement coaching.
It's important to remember that no single model is perfect, and ideally these processes will be consistently improved on. Utilizing a model and adapting it to fit your organization and employee needs is key to help maximize effectiveness.
Does Your Performance Management Model Need an Uplift? How to Tell
There are various ways you can confirm if your model needs a refresh to something more modern and reflective of today's business needs. Get feedback from managers. Do they and their team members feel there is value in the current process? Is it motivational? Why or why not? This feedback can be gathered via focus groups or surveys. In addition, reviewing any employee engagement survey data that asks about communication, leadership, or feelings of purpose can help HR leaders gauge if a change is needed. 
Also, consider the business and your HR technology. If your model has remained the same and your business objectives have evolved, it can be a sign to change your performance appraisal model to ensure your talent is being assessed at a higher level to support the business. HR technologies have also changed, which can encourage HR leaders to look for new, more effective ways to gauge performance.
3 Performance Management Tips and Best Practices
As HR and organizational leaders consider how they can make their model more effective, whether there are formal changes or not, there are three key things to consider in helping any model become more effective. 
It's about relationships: A performance appraisal can be a chance for leaders to reconnect and have meaningful conversations with their team members about their achievements and potential areas for improvement. The best managers are the ones who nurture their relationships with their team members and use this time to encourage and provide insight.
It's about trust: Before a review, the manager should be communicative about its status, and during the review conversation, they should maintain honesty regarding goal achievement, areas to further develop, and future expectations. Trust is key to ensure the review benefits both parties.
It's about alignment: Review models should align with organizational objectives, just as HR should be aligned with managers, and managers need to be aligned with their teams. Otherwise, review models can lack effectiveness. Realizing that alignment works in both an upward and downward direction is key in reaching and surpassing goals.
Conclusion
Performance reviews and models work best when HR and business leaders seek to focus the process on relationships, coaching, trust, and alignment. Managers set the tone for performance reviews, and they can be positive or negative. Considering how to optimize the review process is critical to managing performance in a new, more effective way. And remember, customization is key to getting the most out of these conversations.
Download our free guide to Improving Workplace Culture with Positive Communication to help set up your organization for success now and in the future.