The COVID-19 pandemic has changed the way many companies conduct business. To mitigate the spread of the virus, more employees are now working from home than ever before. 
Many companies have welcomed this change and have even leaned towards adapting the remote work culture for the long term. But even though remote work has provided many benefits for employees and employers alike, it also comes with its own set of risks and hazards.
A recent study conducted by the US Bureau of Labor Statistics found that people who work from home are just as likely to be injured or become ill on the job as those who work in an office setting. Unfortunately, these injuries often go unreported because people may not realize they've been injured or don't know who to report the injury to.
A survey of 856 people working in a remote capacity revealed that 40% of respondents don't have a dedicated work desk. Sixty percent couldn't take home equipment from the employer, and about 33% had to dig into their own pockets to buy equipment that would ease their work.
According to another survey commissioned by Chubb, around 41% of employees experienced new or increased neck, back, and shoulder pain while working remotely. The majority of these employees said that their pain started during the first couple of weeks of remote work and continued throughout their time working from home.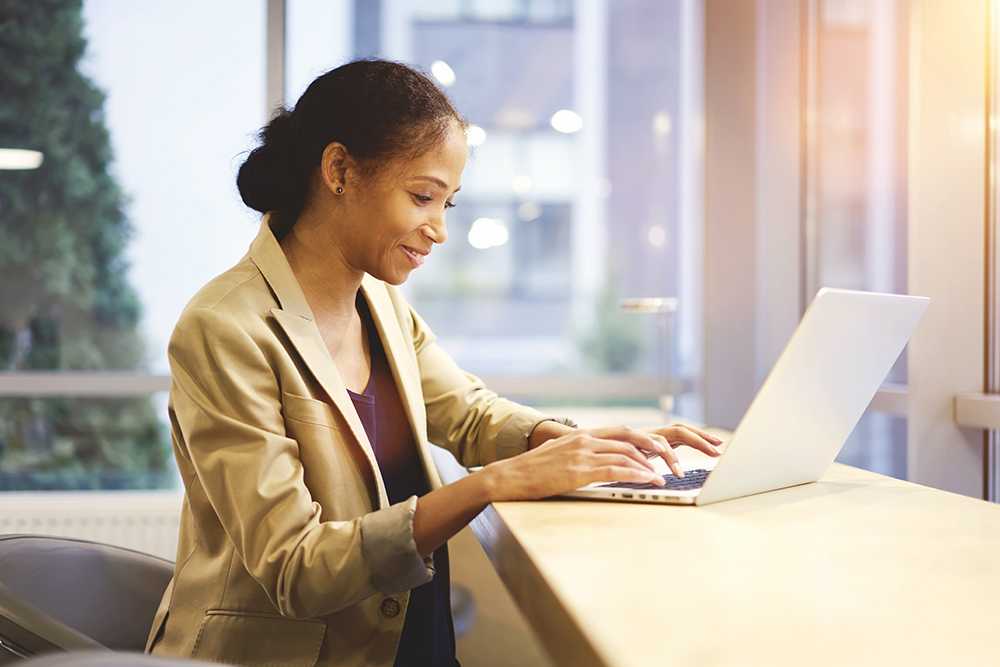 Guide to Safety Training for Remote Employees
While HR managers are always concerned about safety in the workplace, it's now also your responsibility to ensure you meet OSHA requirements for remote workers. 
But what does that mean? How can you ensure the same level of remote work safety and support as you would provide to someone who commutes into your offices every day?
Let's look at some of the practices you can set in place to make sure your employees are in a safe environment conducive to working. 
Set Remote Working Health and Safety Policy
Lack of trust is one of the biggest concerns for employers regarding remote work, but it's also an issue for remote employees. Remote employees often feel like they're being micromanaged, making them less productive and more likely to seek employment elsewhere.
Remote work safety policies must be based on mutual trust between employers and employees for the latter to be effective. If your workers have proven themselves trustworthy in the past, there's no reason to assume they can't continue to do so once they begin working outside of the office.
A good remote work policy should be clear about expectations regarding safety precautions but flexible enough that it doesn't become a source of tension. It should provide guidelines on the safety practices remote employees should adhere to but not demand the impossible. 
Setting clear boundaries and ensuring everyone knows where they stand will help you avoid conflict down the road.
Create a Remote Work Safety Checklist
A work-from-home safety checklist is a great way to ensure all remote employees take the same safety precautions. This checklist can be a digital document or a physical list of safety items and protocols the workers need to complete before beginning work at home.
OSHA has a long list of potential hazards people face when working at home. Many are related to ergonomics, such as improper seating and repetitive motions. Others involve electrical hazards, chemical spills, and even fire.
Here are some examples of items on a work-from-home safety checklist:
Work Environment
Many employees don't have an ideal working space set up in their apartment or house since the properties are designed for in-home living and not day-in, day-out work. As such, employees can be putting themselves at risk just by sitting down at their desk every day. 
A checklist should consider some of these common issues: Is the chair comfortable? Does it support the back? Does the work area have sufficient lighting? Are employees looking at a screen that's too bright? Are cords out of the way? If there's no air conditioning where they're working, do they have a fan to keep the air moving?
Computer Setup
Proper posture and positioning are crucial to avoiding repetitive strain injuries like carpal tunnel syndrome, which can indefinitely sideline remote workers.
Follow-up to Ensure Compliance
Once you create a safety checklist, send out regular reminders about safety policies, especially if employees rotate from working in the office to working from home or vice versa.
To ensure your remote workers observe the safety precautions, conduct regular inspections of remote workspaces. You can do this by having employees submit photos of their setups or requesting an in-person inspection once a year or as needed.
Leverage Technology
There are a lot of ways technology can help you get around telecommuting safety challenges and provide safety training to remote employees. Here are some tips to improve your efforts:
Send Links
Email or text them a link to your safety training course and encourage them to complete this training on their own time before starting their first day of work.
Make Video Calls
Set up a video call with each new employee on their first day at work. During this call, review key information from the training course with them and answer any questions they may have. The personal touch will help them feel more comfortable asking you questions in the future, which will make it easier for them to stay safe at work.
Schedule Remote Meetings
Schedule regular safety meetings with your remote team members, even if you're only checking in with them via email or chat once a week. These meetings will help them remember why safety is important and reinforce the policies that keep workers safe.
Instant Messaging Tools
Whether they use Slack, Microsoft Teams, or another platform, most businesses rely on instant messaging software to connect with their remote workers. Take advantage of this by establishing channels dedicated to health and safety issues. Use these channels to share important reminders and policy updates regularly.
Review Your Insurance Policy
There are significant safety and health issues associated with home-based employees, which are different from those for employees who work in traditional office settings. 
Because remote workers may be working in different locations, they face hazards such as electrical, fire, and slip and fall injuries. Some of these issues may not be covered under your existing insurance policies and could require additional coverage. 
Discuss these issues with your agent or broker and adjust your coverages or add endorsements as needed. Also, it's essential to document the safety procedures required of your employees and implement those requirements before they begin their work. 
Training Courses for Employers and Employees
There are several online resources available when it comes to managing and training your remote employees. Here are a few examples of training courses you can consider:
Managing Remote Employees and Onboarding Courses
It's essential to understand how to manage your remote employees to get the best out of them. You should also have an onboarding course ready before your first remote employee starts working for you. These courses should cover all the basic rules of the workplace and the safety policy. 
Safety Policy Refresher Courses
Periodically follow up with employees through the year to ensure they're aware of the company's safety policies and procedures, as well as any changes that may have happened in between refresher courses.
Specific Training for Each Position
For example, someone who works in sales will need a different type of training than someone who works in accounting. Keep this in mind when developing your safety training program, and make sure all employees receive appropriate training for their position. 
Specific safety training might include: 
Workplace physical safety
Workplace area safety
Workplace equipment safety
Social safety
One aspect that often gets overlooked when it comes to managing a remote team is safety training. This is especially important if your employees have shifted from an office environment to working at home, as they may be missing out on guidance from an in-house ergonomics expert or occupational health specialist. 
And while you can't personally oversee every employee's work-from-home setup, there are some steps you can take to ensure your team is safe when on the job. 
For more information and high-value insights, feel free to check out our free guide on how to implement a successful employee training program.
Subscribe to Our Newsletter
Join 80,000+ Fellow HR Professionals. Get expert recruiting and training tips straight
to your inbox, and become a better HR manager.