Campus security is not merely a buzzword; it is a mandate, an obligation and a priority for all US educational institutions. Fortunately, the number of college and university students is growing. According to the NCES, undergraduate enrollment in the United States is projected to increase to 17.4 million students by 2027. However, as enrollment increases, campus-related crimes are expected to increase too.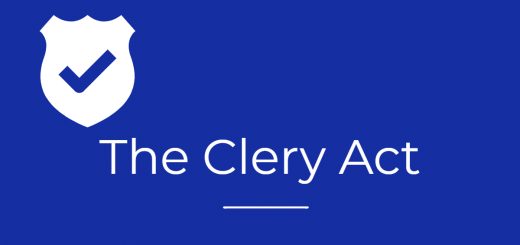 What is The Clery Act?
The Jeanne Clery Act is a US federal statute that obligates universities and colleges participating in financial aid programs (federal) to maintain as well as disclose all campus crime statistics and key security information. This act intends to protect students on campus by requiring colleges and universities to be transparent about campus crime.
The Clery Act was signed and passed in 1990. It is named after a Lehigh University student, Jeanne Clery. She was raped and killed in her college dorm room back in 1986. Her school had not informed students regarding more than 35 violent campus crimes in the three years preceding her murder. Note that Clery's parents, Howard and Connie, led the crusade to implement the original Campus Security Act. The Congress formally named this law in memory of Jeanne Clery in 1998.
The United States Department of Education monitors compliance with the law. The department can impose civil penalties of up to $54,789 for each violation, against educational institutions for each infraction. They can also suspend institutions from taking part in various federal student financial aid programs in case of non-compliance. 
The main goal of the Clery Act is to make sure students, parents, prospective students and employees have timely access to accurate and updated information regarding campus security procedures and crimes committed on campus.
Clery Act Requirements:
Warnings and Report
When campus crimes occur that can jeopardize students and employees, the Clery Act compels the campus police to issue warnings. These warnings should be issued on time to help prevent similar crimes. Educational institutions are also required to publish and distribute their Annual Campus Security Report every year by October 1st. The report is distributed to current students, employees and prospective students.
The report should contain the following:
Campus crime statistics for the past three years

Policy statements about crime reporting

A summary of the school's initiatives to enhance campus safety

Information about security and safety measures

Details about reporting tools, victim rights and resources
Crime Logs
Campus police are also required to maintain and permit the general public to see a daily crime log. The log should contain specific information regarding any crimes which occur within the jurisdiction of the campus police.
Every entry in the crime log must mention the nature, time, date and general location of each crime. It should also contain the disposition of the complaint. The log should have the past 60 days' worth of information.
The Clery Act does not permit a university or college to disclose identifying information about a victim. Also, the Annual Security Report of an institution does not require institutions to provide personally-identifying information with, regard to crimes.
Crime Statistics
 Educational institutions have to keep the latest crime statistics (past eight years) that occurred on campus, off-campus, in institution residential facilities or on public property. Institutions must report on crimes, like murder, robbery, sexual offenses, aggravated assault, motor vehicle theft, burglary, hate crimes and arson. Also, they are required to report timely on any individual that's referred for campus disciplinary action for drug/ liquor-related violations and weapon possession.  
New changes were made in 2014 to require reporting on dating violence, domestic violence and stalking.
Incident Example:
Compliance with the Clery Act has helped apprehend many potential criminals. For example, the UC Santa Cruz Police Department with the help of the vigilant campus community located a suspect involved in the theft of a laptop and backpack from McHenry Library.
The arrest was made after a community member at the university recognized the suspect from the campus email bulletin. Police officers recovered a stolen laptop linked to the campus theft case and other items that were stolen. 
Create Awareness Through Clery Act Training
The Clery Act is a US federal law that requires educational institutions to identify individuals that meet the definition of a campus security authority (CSA). Note that CSAs have a vital role in ensuring that schools comply with the law. Training is important to improve the safety of any campus and achieve the goals of the act.
For example, training is important to ensure that if a person reporting a campus incident needs assistance, then a CSA will know how to get help. Similarly, proper training will emphasize the importance of documentation. It will explain that in case a CSA is not sure of whether an incident is a crime as per the Clery Act, or even if it is criminal in nature, they have to report it.
Training will also help them submit their crime reports timely. Institutions have the main responsibility to ensure that the staff involved in managing compliance activities pertaining to the Clery Act has the requisite skills, knowledge and abilities to effectively lead the institution's Clery Act compliance program.
The certification program will offer participants expert instructions related to the key aspects of Clery compliance activities. The compliance training also provides an effective mechanism to assess participants' knowledge and understanding of the law. This is because program participants have to show they have mastered fundamental concepts before completing the certification program.
Employees completing this workplace training program will be in a great position to enhance their services to the sponsoring educational institution by improving its capacity to get into and maintain compliance with the requirements of the Clery Act. 
Next Steps
Ready to start your training? The KnowledgeCity  Learning Library has over 14,000 online video courses. Every course is fully customized based on your company's information and needs and includes fun interactive exercises inside private, branded training portals. Check out how our LMS can set you up for success today and for all future training initiatives.
Subscribe to Our Newsletter
Join 80,000+ Fellow HR Professionals. Get expert recruiting and training tips straight
to your inbox, and become a better HR manager.