Work-life balance is an ongoing battle throughout the year. But the holiday season sets end-of-year work deadlines and obligations on a collision course with a flurry of festive activities from family and parties to shopping, travel and more. These additional layers of pressure and holiday stress can make "the most wonderful time of the year" anything but.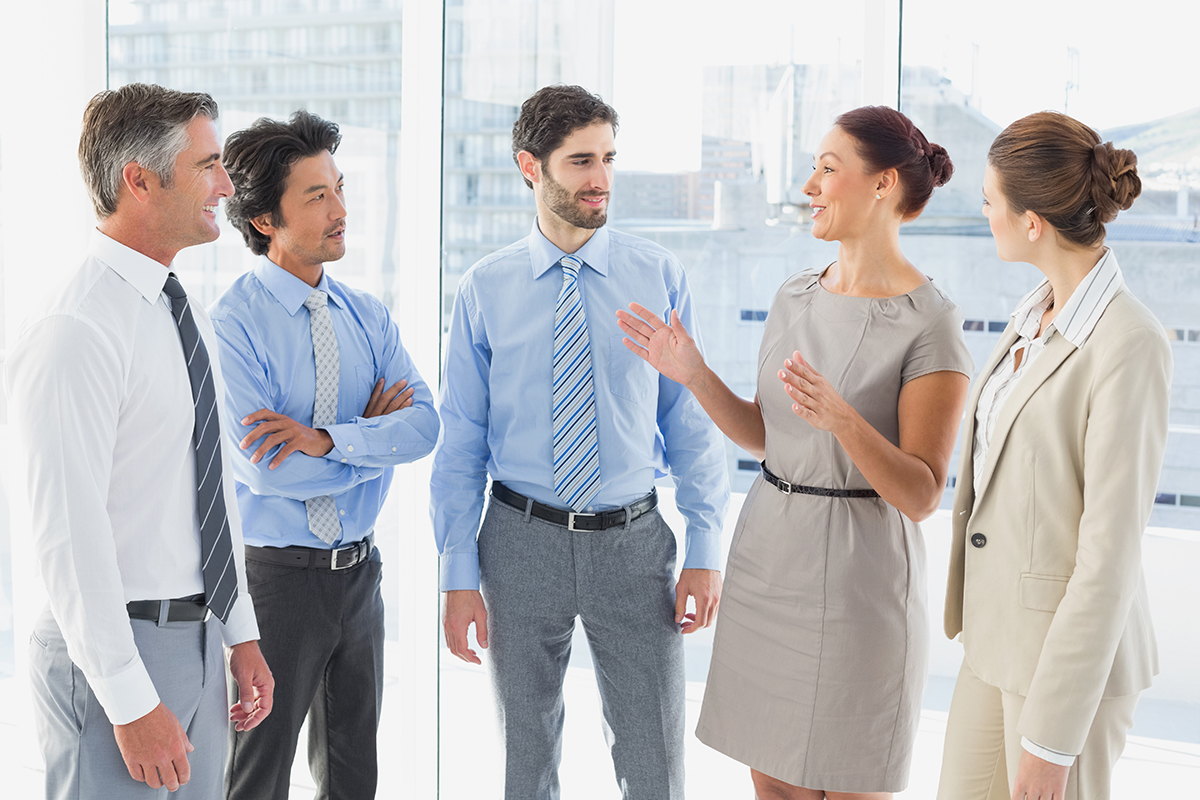 Then, just as suddenly as they arrived, the holidays are done. After cleaning up the yuletide's decorative wrappings, employees return to a mountain of work they meant to finish before the holiday break but couldn't find the time. Every year, they vow that they'll manage better next year – that next year will be different – only to repeat the cycle again and again.
Managers, supervisors and leaders can make it easier for employees to experience the joy of the holiday season by revamping office traditions like the company holiday party.
Management intends this annual celebration to be meaningful and fun. However, employees often view it as just one more obligation on top of their already hectic schedule. In fact, an OfficeTeam survey found that only 36 percent of workers described their holiday office party as entertaining. Almost the same number of professionals (35 percent) felt resoundingly negative about the event.
This doesn't mean managers should be rushing to cancel holiday office cheer. But a different approach to celebrating the holidays at the office can help employees feel the event is worth their time.
Start With the Office Party to Stop the Holiday Stress
Founder and CEO of LeadMD, a marketing and sales consultancy firm, Justin Gray springs for an annual holiday weekend at a local resort instead of an office party. The company even covers travel expenses for remote team members and their significant others to attend.
"It's a great team-building exercise, and it lets people know that we care," Gray told Workforce. "I think of everything we do for our teams as an investment. If you want the best from your employees, you have to create experiences where they feel appreciated."
Obviously, a weekend resort getaway isn't an option for many companies. But hosting a low-key gathering before the holiday break is also a good option. This is how Susan M. Heathfield, owner of software company TechSmith and management consulting firm Heathfield Consulting Associates, spreads holiday cheer at work.
"We decided a long time ago that the holiday season is the absolute worst time of year to have a company party," Heathfield said. "It's so hard to get people together. They just don't have the time. Plus, they would rather spend what time they do have with their family and friends."
According to Heathfield, TechSmith closes for the holidays at noon on Christmas Eve. Then, the company hosts a casual lunch at a local restaurant for any employees who wish to attend, as well as their families. However, the company pulls out all the stops in February.
"We hold an extravagant party to celebrate our company's founding birthday," Heathfield said.
Give Employees a Break from Holiday Stress
Many organizations are now closing their offices between Christmas and New Year's Day. Both Gray and Heathfield support this as a fantastic employee morale booster that helps with recruitment and retention. According to Gray, he has received copious notes of appreciation from employees over the years for this gesture despite already having an unlimited paid time-off policy.
Gray has a suggestion for companies that can't close during the December holiday to create a win-win for staff and customers.
"Consider providing a 'floating week' option that can be used around Thanksgiving, during the Christmas holiday season, or during the summer," Gray said. "There are low productivity valleys in every business. You can capitalize on them to provide big value for your team while still providing great service to your customers. Just be sure to clearly communicate to your teams the number of staff who can be off at a given time."
Furthermore, year-round flexible scheduling practices also help workers maintain a healthy work-life balance, reducing not just holiday stress but pressure all year long.
Wait Until the New Year to Reflect on the Old
It's logical to reflect on accomplishments from the past year and set goals for the new year at the end of December. However, managers could benefit from waiting until after January 1 to get into the numbers and develop strategy with their employees. However, they also still need to maintain some balance, as returning from vacation to a heavy workload can be especially stressful.
Rather, managers should plan an organizational restaurant outing in early January to celebrate the new year and prepare for the first quarter. This celebration could even take the place of the traditional December event to alleviate employees' holiday stress.
After employees have had a chance to catch up, the conversation should transition over to business with management outlining the organization's annual objectives.
"Goal setting is important at both the individual and departmental level," Heathfield said. "Employees also need to see where their job and goals fit into the bigger picture."
However, it's also important to make sure the atmosphere remains "positive, uplifting and forward-looking."
Subscribe to Our Newsletter
Join 80,000+ Fellow HR Professionals. Get expert recruiting and training tips straight
to your inbox, and become a better HR manager.