Companies and organizations want to supply the most effective training to provide a measurable return on investment. Just buying programs or contracting with course providers is no guarantee that your employees will have sustainable skills after they complete an e-learning course. In the United States, the average cost to train an employee is $1,195 for approximately 30 hours of learning per year.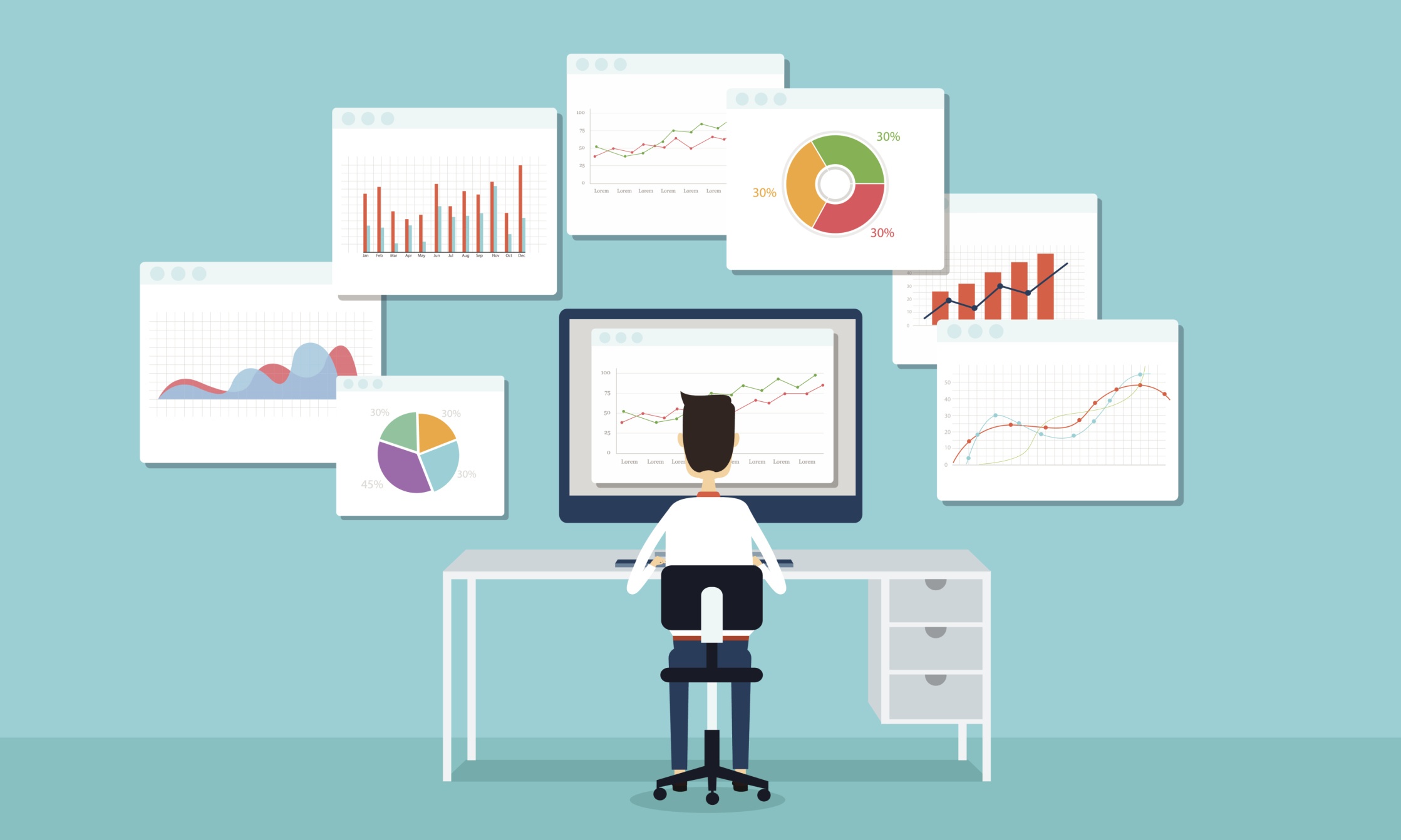 There is a lot of buzz about metrics when it comes to e-learning, but do you understand what metrics are in relation to your employee training program? Metrics are quantifiable measures to track, monitor and assess whether your employees have learned and can apply the knowledge acquired through these e-learning opportunities.
You've heard it said that if you don't know where you're going, you'll never get there. That's why it is critical to have metrics in place whenever you provide e-learning opportunities for your staff. Otherwise, you will just be supplying training that has no relevance or value to employees' jobs. It is not a good use of time or money.
The tried-and-true Kirkpatrick evaluation method was developed in the 1950's by University of Wisconsin professor Donald Kirkpatrick. It uses a simple, four-level approach to measure training effectiveness:
Reaction – use employee feedback to determine course relevance and effectiveness
Learning – measure knowledge and skills gained as a result of the training
Behavior – understand how the course has impacted learner's performance and attitudes
Results – evaluate costs, quality, productivity, sales and morale for improvements
A Learning Management System (LMS) needs to go beyond these basic metrics levels. Statistics can give a more targeted, objective picture of the user's learning process. While fundamental stats such as the number of users and completion rates are still important, it is going beyond surface data to see how effective the LMS courses are and whether they are really making a difference to the organization.
According to eLearning Industry, LMS metrics include activity measures that are standard in the industry and include:
Average number of students per module
Facility usage
Course completion rates
Course registration numbers
Revenue generated per course
Instructor response quality
This may be well and good, but has all this training produced results on-the-job? What you want to measure is performance using these key metrics:
Job impact and time it takes before impact is seen
Change in strategic results from training
Instructor performance
Impact on business goals
Turnover and retention trends
Correlation to changes in profit (training ROI)
Using technology is one way to measure the impact of a learning experience. Being able to demonstrate proficiency after taking a course can be the key to providing employees with those training experiences that actually work as indicated by performance metrics. Here are three ways to measure training effectiveness:
Visual confirmation – instead of role-playing, have employees upload a video/audio clip of a task completed using the knowledge from the course
Social ownership – use peer-teaching to apply and increase course skills organization-wide
Skill assessments – use data analytics to measure pre-and-post-course skill testing
You know training is not just about improving employees' performance. It is also about seeing the return on investment from your LMS. This is where data-driven analytics link training to business improvements. These metrics include:
Change in employee performance over time
Customer/client satisfaction ratings
Employee engagement and turnover rates
Percentage of promotions
Productivity rates
Retention rates
Collecting and evaluating performance metrics is not as easy as activity metrics. Yet performance metrics are far more important to the company's success.  You need to start with the right technical tools and have expertise in data management and warehousing, systems and databases, analytics and web-based application development. When seeking an LMS provider, investigate the type of performance metrics they provide and how they will be collected and analyzed.  Find an LMS provider that builds the metrics into your LMS from the beginning.  KnowledgeCity, for example, will give you the data you need to answer the performance questions those at the top will be asking. Effective training is not just some perk employees have along with other benefits. It is a necessary tool to keep employee skills honed and competitive in the global workplace.