Managing Employee Time Off During the Holidays (A Stress-Free Guide)
Managing employee requests for paid time off during the holidays may sometimes feel like you're an air traffic controller. Having requests flying in from every direction, sometimes two or more at once, can test your patience, planning abilities, and management skills. 
While you don't want to alienate staff by denying reasonable time-off requests, it is also important to ensure adequate staffing levels-especially during busy holiday periods and popular vacation times. While it may seem like a balancing act, there are established guidelines and strategies you can follow to keep stress and ruffled feathers to a minimum!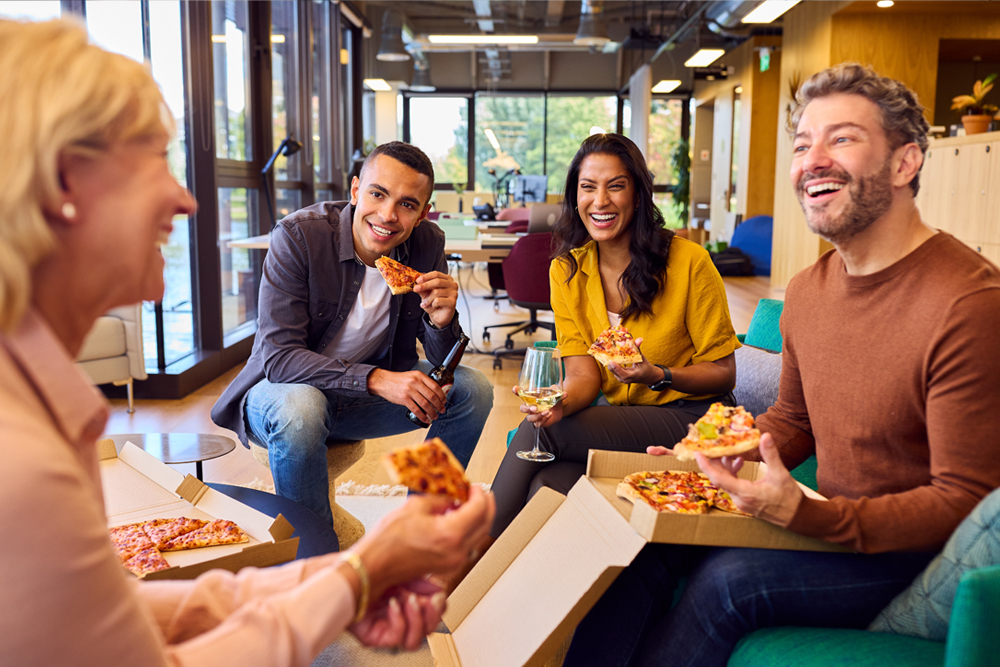 Create a Structure for Managing PTO Requests

Here are some tips for being fair and objective in granting paid time off, without compromising the needs of your organization.
Set a deadline for submitting PTO requests

. Meeting staffing needs requires advance planning, although last-minute juggling sometimes enters into the picture. Depending on the size of your team and staffing requirements, deadlines you set for submitting PTO requests could range from two to four weeks. (A lot depends on the length of the requested vacation time.) Urging employees to get their requests in as soon as possible will help keep everyone happy and operations running smoothly.

Establish written policies for requesting and taking time off

. In an era of quiet quitting, career cushioning, and The Great Resignation, it makes sense to create clear ground rules and standards for employee benefits and time-off requests. Policies that address everything from accrued vacation time to the number of personal days employees can take are usually spelled out in employee handbooks. Additional reminders or discussions with staff might be necessary, however, to refresh memories or correct assumptions. A primary goal from a management perspective is to avoid any appearance of unfairness, favoritism, or inflexibility. 

Factor in business needs

. Staffing requirements during holiday periods vary according to industry, season, and customer demand, but minimum levels need to be maintained to keep your business or organization running smoothly.

Create a priority system for PTO requests

. The policy that would be the most acceptable to employees is the time-tested "first come, first served" approach. Multiple staff requests for the same holidays or vacation time could result in staffing shortages, but open conversations with team members can often prevent that problem. Resolving overlapping time-off requests can be as simple as determining the relative importance of each request. For example, if one employee needs to attend a family wedding, while the other wants to take a few days off to unpack moving boxes, the second employee might be willing to postpone their request. Seniority might occasionally be considered, but it would most likely trigger resentment in those whose request is denied.

Broker a cooperative solution.

If an employee is unable to get a holiday or day off that is important to them, there's always the option of creating a staggered schedule that would allow them to split a shift with another employee. Trading days off with co-workers is also an option.

Impose a blackout period

. For those in the retail industry and some service businesses, adequate staffing levels during the holidays are essential to profitability. Although denying or restricting PTO requests on holidays may not be a popular decision, there are ways to soften the blow. Offering incentives, bonuses, or alternative days off are among them. One option, according to the Society for Human Resource Management (

SHRM

), is to offer employees a replacement holiday. "When at the discretion of the employer, employers could offer another day off instead of the holiday, or they could give employees a 'floating' holiday to use at their convenience."

Consider remote work options

. Depending on the nature of your business or industry, allowing employees to work from home during a holiday may be a mutually acceptable solution. Some might consider this a last resort, but, when combined with a split shift approach or other strategies, it could be a viable way of meeting an important deadline, providing customer support, or completing a time-sensitive project.

Close on holidays

. Many businesses and organizations that are not dependent on holiday sales close their doors on Christmas and other holidays. According to the U.S.

Bureau of Labor Statistics

, 77% of civilian workers receive an average of 8 paid holidays a year. Those typically include Christmas Day, Thanksgiving Day, Labor Day, Independence Day, Memorial Day, and New Year's Day. Schools, government employers, and other organizations are also known to close on Veteran's Day, Columbus Day, Washington's Birthday, and Martin Luther King, Jr. Day. Christmas Eve and the day after Thanksgiving are also paid holidays for many non-retail businesses.
Time Off Requests
When it comes to accommodating PTO requests without adversely impacting the organization, clear two-way communication is the key. Ideally, everyone on a team should do their part to minimize work disruptions and help ensure smooth continuity of their job functions when they're away from work. One way to accomplish this is by asking employees to make their own arrangements for job coverage. Managers can help coordinate things if difficulties arise, but employees who show this type of initiative are more likely to get their PTO requests granted.
It is beneficial to have an organized system in place. This enables managers to keep track of the frequency of time-off requests, the amount of advance notice that was given, and the expected duration of the employee's absence. The use of spreadsheets, white boards or online staff calendars, and PTO request forms can help systematize the management of requests during holidays, vacation months, and other high-demand periods of time.
Managing Holiday Season Time Off Requests
There are a lot of strategies for managing multiple, often overlapping, time-off requests during the holiday season. Clear two-way communication is the foundation of a stress-free experience managing employee time-off requests. When workers understand the importance of coordinating their days off with other staff members-especially during the holidays-it is possible to give everyone the time off they need to spend time with family and friends. 
Your Next Steps With KnowledgeCity
As we say in our free eBook: Having top-tier benefits may attract top talent, but you also have to be fiscally responsible to keep your organization from running at a deficit. Learn how to maintain that delicate balance in your organization by downloading a copy of KnowledgeCity's free ebook: Building a Sustainable HR Strategy. 
We also invite you to peruse our selection of management training tutorials, which range from workforce planning basics to the procedures of successful managers. Request a free demo of our state-of-the-art eLearning platform, which includes trial access to over 25,000 video tutorials.