July 15, 2023, is the eighth World Youth Skills Day, a holiday that the United Nations General Assembly established in 2015 to "raise awareness on the importance of investing in youth skills development." This year's theme is centered on providing teachers, trainers, and youth with the skills they need for a transformative future.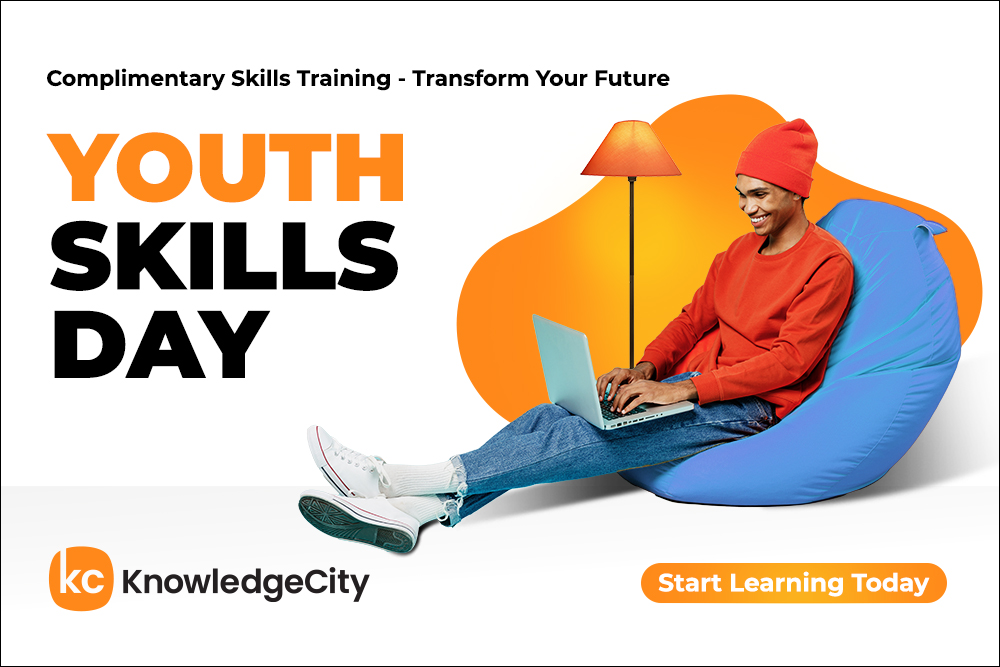 The working landscape has transformed recognizably over the past few years. The COVID-19 pandemic visibly disrupted people's education, leaving them with knowledge and skill gaps. Also, the recent rise of AI tools has left some people questioning whether they will have any place in the working world. The risk of losing work to automation has already been a possibility for a while now.
According to the United Nations, the share of youth not in employment, education, or training in 2020 rose to 23.3 percent. It also estimated that the youth population will grow by another 78 million people between 2021 and 2030. Approximately half of those people will be from low-income countries.  
According to UNICEF, 63 percent of 11,000 surveyed youth from 136 countries are optimistic that they will achieve their desired careers despite the setbacks they have faced. The key to helping these people get where they want to go is giving them the skills they need to succeed at work.
Businesses need to determine what hard and soft skills their future employees will need. 
Hard skills are technical skills that allow people to work at a specific job. For example, being a magazine editor might require a working knowledge of tools like Adobe InDesign and Google Docs. 
Hard skills can be taught in a few different ways. One of the more obvious is to provide employees with dedicated training, whether internal or external. For example, a company could give younger employees access to a dedicated training LMS. Or they could simply have them learn by doing, letting employees get used to the tools or software and figure it out for themselves.
Soft skills are non-technical competencies that can be applied to almost any job, like communication and emotional intelligence. Like hard skills, these can be taught via an LMS, or they can be absorbed naturally from life's experiences. For example, a senior member of a team may gradually learn leadership skills over time.
According to educator and development coach Linda Papasidero, some soft skills include:
Teamwork and collaboration

Communication skills

Empathy, manners, and business etiquette

Interaction with different cultures and personalities

Creativity and critical thinking
Note that younger people may not have  the same learning foundations as veteran employees. They are likely entry-level workers and will need a training program tailored to their specific needs. KnowledgeCity's substantial library of courses can provide that training.
"A core belief we have at KnowledgeCity is that lifelong learning is a tool for developing a growth mindset, promoting diversity, and ensuring long-term success," said Marwan Alshaer, KnowledgeCity's Chief Executive Officer. 
"This belief aligns closely with World Youth Skills Day's objective of developing young people's skills and capabilities so that they can take on the professional world.
"Most of the core challenges that professionals face in the field today revolve around accelerating technological innovations and continually changing work environments. By enabling the youth to acquire the necessary skills to navigate these evolving situations, we're not just preparing them to keep up with continuous change, but also empowering them to be future pioneers and leaders in their fields."
To support young workers, KnowledgeCity will provide free access for two months to 36 of its courses via a custom portal. People will be able to view 12 total competencies, each composed of three modules. These courses will all be beginner-level. 
Consider what you can do at your organization to prepare the next generation for the working world. How can you empower the youth to succeed in their professional lives? 
Subscribe to Our Newsletter
Join 80,000+ Fellow HR Professionals. Get expert recruiting and training tips straight
to your inbox, and become a better HR manager.