How To Meet New York Sexual Harassment Prevention Training Requirements
The Me Too movement has spawned a rush of companies and legislatures to review their current sexual harassment laws and policies. Although Title VII of the Civil Rights Act of 1964 prevents discrimination based on gender, it does not specifically address the problems of sexual harassment in the workplace.
New York joins California, Connecticut, Maine, Delaware and Washington, D.C., in requiring mandatory sexual harassment prevention policies and training. In New York, employers can satisfy this obligation by using New York State's model sexual harassment prevention policy and complaint forms, or developing their own policies and forms that equal or exceed the state's minimum standards. The new law went into effect on October 9, 2018.
What Exactly Does This New Law Require Of Employers?
It states that every employer in New York State must have a sexual harassment prevention policy in place. The policy must:
Prohibit sexual harassment under guidelines from the Department of Labor and the Division of Human Rights.
Provide examples of prohibited conduct.
Include information about laws, remedies and local laws pertaining to sexual harassment.
Outline a procedure and timeline for an investigation.
Inform employees of their rights to have their complaints heard and addressed.
State that sexual harassment is employee misconduct and sanctions will be enforced against individuals, supervisors and managers who let the behavior continue.
Inform employees that retaliation against complainants is unlawful.
Adopt a Model Complaint Form.
Along with a policy template, New York also offers posters as an optional tool to help employees understand the policy and consequences.
When companies offered sexual harassment training in the past, it was required only of supervisors and managers. Complainants often were discouraged from taking any further action. With the new training requirements, every employee is required to participate in sexual harassment training.
Sexual harassment is defined as unwelcome physical contact, a hostile work environment where offensive or sexually explicit communications and images are part of the culture, or demands of sexual favors in order to get a promotion, raise or other work-related benefits.
7 Common Forms Of Sexual Harassment
Unwelcome sexual advances, unwelcome physical contact
Showing or sending sexually explicit images or communications
Requests for sexual favors
Verbal or physical sexual harassment
Offensive remarks
Indecent exposure
Rape or sexual assault
Keep in mind that sexual harassment is not limited to women, and not all harassers are men. Sexual harassment includes those who are targeted due to sexual orientation, gender identity or expression. Because the definition of sexual harassment can vary from person to person, the required training will provide a common foundation to ensure employees understand the definition and actions that can be constituted as sexual harassment under the law.
Workplace sexual harassment can affect anyone. Learn 6 tips to prevent sexual harassment in your office.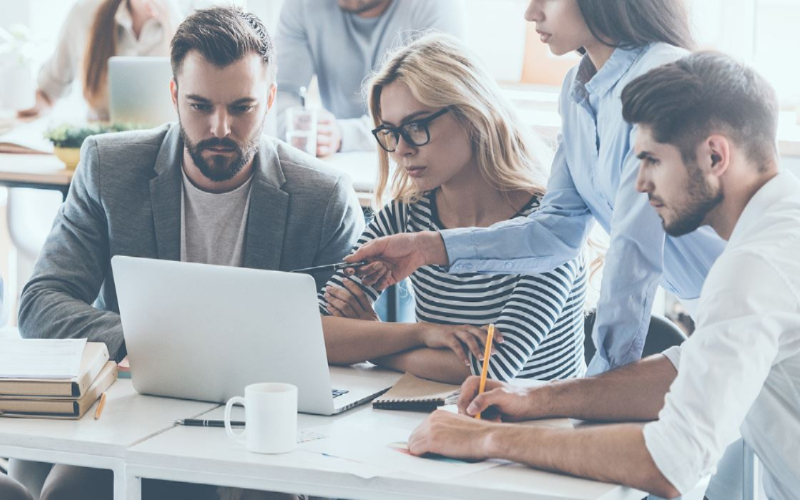 Training Requirements Include:
Be interactive.
Explain what sexual harassment is.
Include examples of sexual harassment conduct.
Give information about the laws and remedies for victims.
Supply materials about a complainant's rights and how the complaint will be addressed.
Address supervisors' roles and responsibilities in the process.
Deliver training to each employee on an annual basis.
New York State also offers training videos. However, these videos are NOT considered interactive, so you will also need to include some form of interactivity afterward. For example, you can ask questions, promote discussions, or require feedback. After conducting a training session, whether in person or after using videos, make sure you have enough time to answer questions and provide answers in a timely manner. You can also use an online Learning Management System.
New York City will go one further, putting additional training legislation into effect in April 2019. Along with state training requirements, New York City employers must also include information on bystander intervention, including resources on how to engage in bystander intervention.
Combating Sexual Harassment In The Workplace 
While many providers offer training on preventing workplace harassment, few have the legal and instructional design expertise required to comply with certain harassment training laws, such as those in California. KnowledgeCity can ensure that we monitor laws around the country to guarantee that our training stays up-to-date with changes in the law. We have updated our harassment course three times in the last three years to comply with new training laws.
KnowledgeCity monitors updates to federal and state laws to ensure that its online training is legally accurate and up-to-date. The online course,  investigating sexual harassment complaints, is used by hundreds of employers across the nation, including several Fortune 500 companies. Learn how to properly investigate a sexual harassment claim and view informative training modules.
With states like California, New York and others leading the charge in requiring mandatory sexual harassment prevention training, it is hard to imagine why other states are not following suit. At the present time, most states do not require this training. As more workers become aware of their rights, this picture will be changing to ensure hostile workplaces become a thing of the past. Like gender-specific want ads and physical descriptions of desired applicants, sexual harassment will be consigned to the dustbin of history.
Next Steps
Ready to start your training? The KnowledgeCity Learning Library has over 14,000 online video courses. Every course is fully customized based on your company's information and needs and includes fun interactive exercises inside private, branded training portals. Check out how our LMS can set you up for success today and for all future training initiatives.