One of the best ways to keep employees safe, informed, and productive while on the job is to implement a corporate compliance training program. This type of training program is a great way to make sure everyone has the information they need to do their jobs well, and also provides employees the tools they need to maintain their physical and psychological well-being.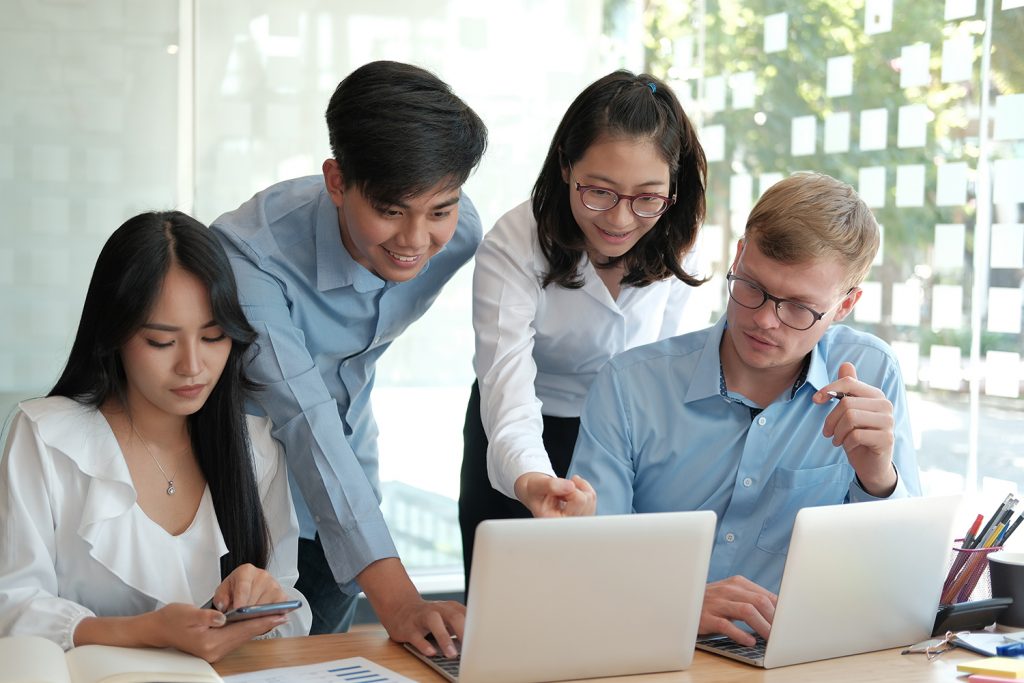 The world of business has been forced to undergo drastic changes over the past year and a half, so it's crucial to stay on top of compliance in this rapidly changing environment.
What Is Corporate Compliance Training?
Corporate compliance training refers to:
Your company's code of conduct
Standards and policies to provide a compliance framework
Procedures for conducting business and implementing compliance standards and policies
Each industry has its own considerations when it comes to compliance, because different types of businesses are bound to specific laws, rules, and regulations that vary according to which market is being navigated, the types of facilities the business uses, and which country or countries the business is conducting business in.
For example, many businesses need to be aware of the following:
Data use laws and regulations
Protection of private consumer information
ADA compliance
Non-discrimination policies
Antitrust laws
FTC regulations
Corruption and bribery laws
OSHA compliance
Zoning and land use laws and permits
Compliance is a broad umbrella term that applies to a number of laws, rules, and regulations. Some violations carry more weight than others. Breaking federal laws, for example, can result in hefty fines or even the shutting down of a business.
It's up to the leaders and lawyers of your organization to help your company stay on top of relevant changing laws, rules, or regulations that affect your business. From there, you need swift, efficient, and impactful ways of sharing information and updates to all of your employees so as to avoid costly compliance violations.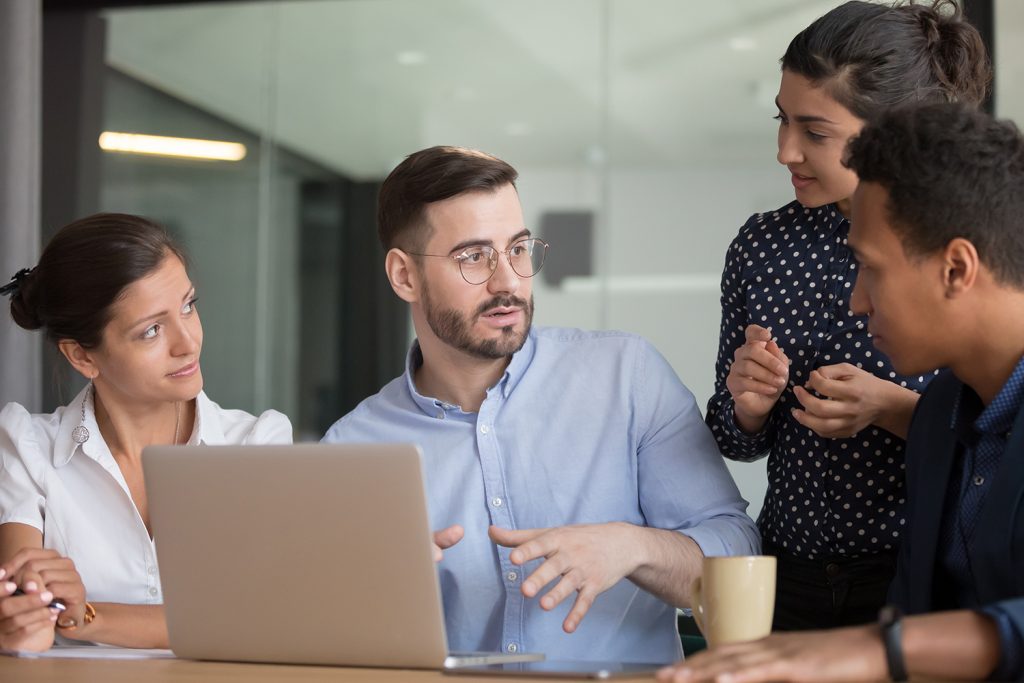 For example, if you work in an educational setting, you need to ensure that all your staff remain trained in FERPA and Title IX regulations. If you deal with global trade, you want your staff trained in bribery and corruption policies for your home country, as well as the countries in which you conduct business. You also need to remain compliant with data protection regulations for e-trade, such as the EU's GDPR. And, if your business deals with production and has factories and warehouses, you need to ensure that your employees are trained in OSHA regulations so as to remain compliant with workplace safety rules.
How Compliance Reflects Business Health
As you can see, corporate compliance training can be a complex and daunting subject. This is because businesses are complex, and the way we work is complex. However, when it comes to corporate compliance, the most important thing to consider is the mental, physical, and psychological well-being of your employees, consumers, business partners, and shareholders. Compliance frameworks exist to ensure the health of our people and our overall businesses.
Because corporate compliance is such a hefty topic, investing in corporate compliance training is one of the best things you can do. When your employees are confident with the knowledge they need to keep themselves, your customers, and clients, and your business safe, you're more likely to keep up with today's dynamic business world.
Here are five of the best corporate compliance training practices being used right now:
1. Build your company's culture into your training programs
Any time you engage and train your employees, make sure to reinforce a strong, positive culture in the process. This helps your employees understand the root purpose behind what they're learning, and it motivates them to do what's best for the company since they feel more connected to it.
2. Reinforce compliance via continuing education programs
Most employees want to know that they can continue to grow professionally in their current roles. Help them by incorporating compliance training into professional development opportunities. This will help keep the materials engaging and relevant to your employees' interests instead of making it feel like just another routine chore.
Offer your employees ways to grow through applicable paid courses at local learning institutions, certification programs, etc. As much as we love to focus on hot trends in workplace training and development, it's important to remember the tried-and-true value of traditional educational programs as well.
3. Encourage accountability
When all departments and all employee levels within an organization share the same responsibility and accountability with compliance, they are more likely to build trust and cooperation among one another. Not only does this help ensure that everyone takes accountability seriously, it also helps to improve productivity.
4. Use data and analytics to evaluate the effectiveness of your training programs
Most online learning management systems provide ways to gather reports on how fully people are engaging with the content of your training program. Notice what tends to work well with your employees, as well as what doesn't. Don't be afraid to routinely shake things up with gamifying lessons, adding incentives, making content interactive, etc.
5. Help employees understand the consequences of noncompliance
Concrete examples of how costly and damaging compliance violations can be will help your team understand why these aspects of their roles are so important.
Key Steps to Implementing Corporate Compliance Training
When implementing a new corporate compliance training program, first determine your foundation. What kind of training will work best for your organization and employees, and what are your key goals? Have some important laws changed that will impact the way you do business, and do you need intensive training on that? Or, do you just want to find ways to engage employees with refresher content to prevent mistakes?
It's a great idea to seek employee input and feedback at this point. Your employees will have ideas of what does and doesn't work for them when it comes to workplace training. Understanding how your team wants to learn will help you decide the best way to deliver content to them.
The second step is to pick your platform and/or training structure. You will probably want to go with a learning management system (LMS) that allows you to gather data, customize content, and personalize it to your unique business needs.
Finally, re-evaluate your plans as things change. What worked for you five years ago probably doesn't work now. Be creative and bold when it comes to your workplace training programs. Your employees would rather see something new and interesting than have to face the same things over and over again. They are more likely to absorb content when it changes regularly and stays relevant. Collect data on what you've already tried, and let that steer you as you continue to introduce new content.
Examine the Present and Plan for the Future
Keeping your corporation compliant with federal and state laws involves careful planning and execution. It takes entire teams to monitor and implement compliance frameworks, so don't worry if this all seems overwhelming. The best place to start is to take a close look at your current corporate compliance training programs. From there, you can implement changes one step at a time as needed.
Most likely, you will realize that you could benefit from launching a new training program or revitalizing your current programs. It can be tricky to get things off the ground, but for tried and true tips, tools, and methodologies, download this FREE eBook: "The Ultimate Guide to Implementing a Successful Employee Training Program." This eBook is a great place to start if you need more support with creating a training program of any kind.
Subscribe to Our Newsletter
Join 80,000+ Fellow HR Professionals. Get expert recruiting and training tips straight
to your inbox, and become a better HR manager.