What Employers Want Now: Data Literacy Skills
There's been a lot of talk over the past few years about a skills gap between employees and the requirements for particular jobs. Higher education institutions scramble to keep up with the technology that changes almost daily, designing programs and majors that can be obsolete by the time a student finishes. Partnership programs between colleges, universities, and companies help bridge the gap to some degree, but one area remains a number one problem for employers: data literacy.
Everyone wants a literate employee, i.e., one who can read and understand written materials, and also be able to communicate clearly and effectively in both written and oral channels. According to a study published by the US Department of Education, the United States ranked 21 out of 23 countries in mathematical and computational skills,  16 out of 23 in literacy skills, and 17 out of 19 in problem-solving skills. So where does data literacy fit into the picture? And what is data literacy?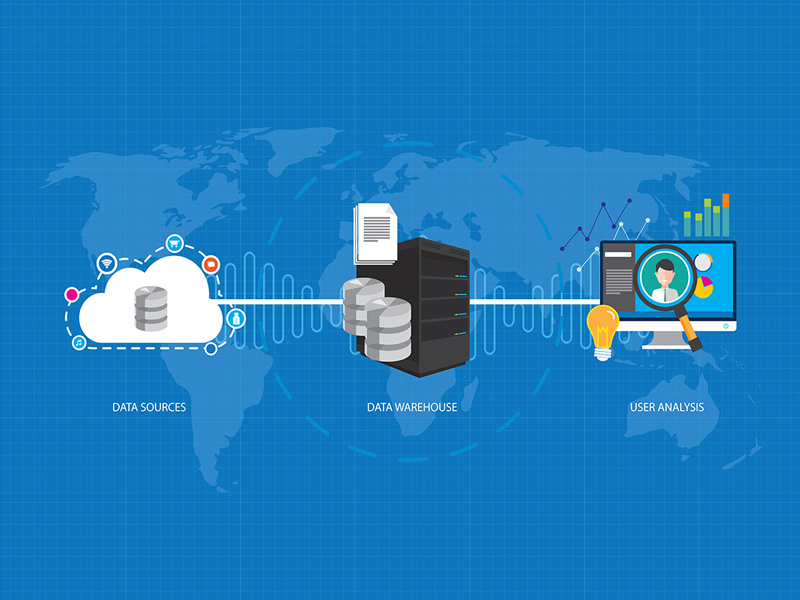 Data literacy means having the ability to make sense of, and effectively interpret and use, data. It requires some math and statistics knowledge, as well as analytical skills. Data literacy skills include:
Knowing when and where to use appropriate data
Ability to interpret charts and graphs
Using critical thinking skills to analyze data
Understanding data analytics tools
Recognizing when data is misleading, misrepresented or incomplete
Employing "data storytelling" when talking with people who lack data literacy skills
If data literacy is such a coveted skill in job candidates, why is it not being taught, especially in business programs? One reason could be data analytics has long been housed in the computer science and economics areas. Business and other majors may see it as an elective, but shy away from it if they are setting their sights on jobs they think will not require these skills, such as marketing or social media managers.
Another reason is a lack of professors who understand and can teach data analytics. Much like the field of computer science 25 years ago, data mining and analytics have exploded, but those with expertise in the area has not. This disconnect is a problem when designing courses that can teach the relevant data literacy skills employers want, not courses based on programming computers to extract data.
Becoming computer literate was the preferred skill employers wanted 20 years ago. Now nearly everyone in the workforce has achieved that skill. The data generated by computer programs now overwhelms workers on a daily basis. According to a recent data literacy survey done by Censuswide, only one-third of workers feel confident about their data literacy skills.
Why is data literacy important to businesses? It starts with what data essentially is: information. The information you collect, analyze and interpret colors your company decision-making, which also impacts your profits. No longer is data in the hands of a few data analysts hidden in the back room, making all the decisions about what the data they collected means. Technology has made data available at all levels of the organization. Using a common platform instead of a program like Excel ensures everyone is looking at the same information that drives company decision-making. Understanding how to analyze and interpret the data is the skill set employers look for in employees. Critical thinking skills demonstrate workers know how to appropriately use the data they have.
If you are experiencing a data literacy gap in your company, here are a few steps to change that:
Make data a business issue, not a technology issue. Talk with employees about why data matters, how it is used, and why it is so crucial to the company's success.
Start small. Build a non-tech data team, show the results from data-driven decisions, and be patient as you get buy-in from other employees.
Contextualize Be selective about the data and how it helps specific employees do their jobs better.
Expand employee data access. Let employees explore and learn how to analyze and draw conclusions from non-sensitive data to foster data literacy skills.
Creating data-literate employees won't happen overnight, but with time, patience, and offering further statistics and analysis training, particularly through an online Learning Management System (LMS), your employees will be up and running in the data literacy arena.
Data warehousing represents a core component of business intelligence.  Want to learn more about Data? Take our Data Warehousing course. Learn crucial business skills training in regards to the technical and business aspects of data warehousing.