Your company's employer brand matters to the majority of people who apply to work with you. In fact, a recent CareerArc study found that 75 percent of job seekers consider an employer's brand before they even begin the application process. On top of that, LinkedIn reports that a strong employer brand can reduce your cost-per-hire by as much as 50 percent.
Discover more about what an employer brand is, and how it can help you hire the best and brightest.
Branding Matters if You Want Quality Recruits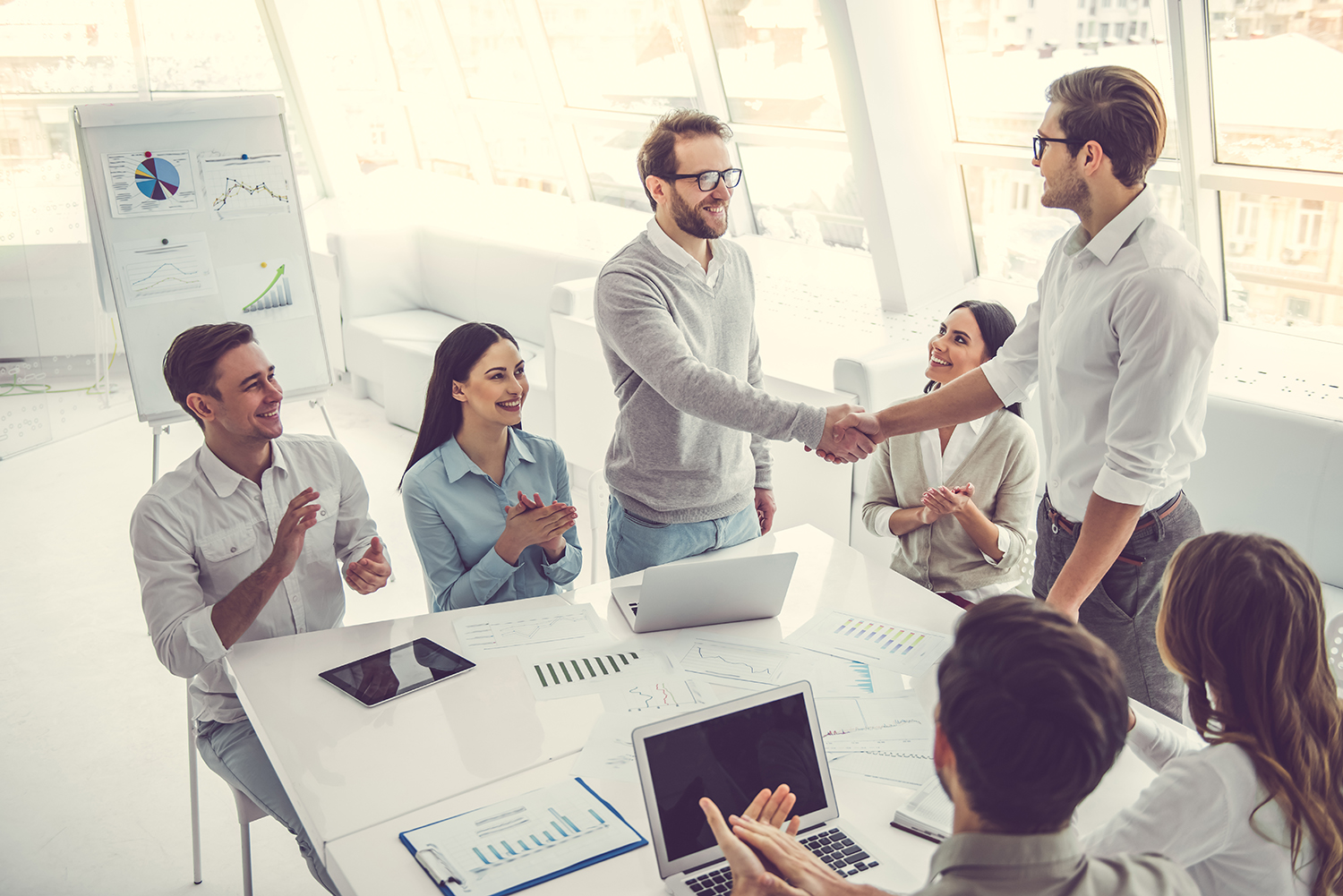 How an Employer Brand is Different from Product Brand
An employer brand is what both working and non-working professionals think about your company as a place to work. People don't clamor to sign on with brand powerhouses like Google, Apple and Facebook simply because they're passionate about search engines, social networking or minimalist smartphone design. They've been wooed by the image these companies project—that they're great places to work.
In fact, CEO and President of APA Solutions and human capital consultant, Joan Graci, recently shared with Forbes that less than 30 percent of the working population is concerned with the product brand of their employer. Instead, most employees are focused on the employer brand itself.
Turn Employees into Recruiters
The benefits of a positive company culture reach far beyond your current employees. When employees enjoy their work environment and identify with your employment brand, they become recruiters for your company. When people enjoy their jobs, they want to ensure that the people who positively contribute to the culture will join.
Extend Your Reach
While the majority of the workforce isn't actively looking for a new job, a sizable chunk of people are open to new professional endeavors. This means that although many of the best potential hires won't see your posting, they aren't against change.
This is where a strong employment brand truly stands out in your recruitment efforts. Once you've put in the work and developed a culture that people are not just aware of, but also aspire to join, even passive candidates will come to you.
Combat Negative Reviews
Even the best company in the world is going to experience former employees spewing negative reviews once in a while. Sites like Glassdoor, LinkedIn, and CareerBliss feature these reviews and are popular resources for those searching for work. These negative reviews are especially prevalent among fired employees, as nearly 40 percent of them will give you a negative review.
Luckily, a strong employer brand provides you with a cushion of positive reviews to fall back on. Encourage your team to post honest reviews to these sites. This ensures that people can obtain a better idea of what your employment culture is truly like.
You Can Be Picky
Best of all? When everyone wants to work for you, you can pick from the cream of the crop. When your pool of potentials is filled with only the most qualified candidates, you can focus more on culture fit. This further solidifies all the work you've done to build your employer brand.
Get the Tools to Build Your Brand
Visit KnowledgeCity for all the tips, training and insight you need to cultivate a culture that will woo any high-quality candidate. Check out video training on a range of topics, from management and communication to the latest technology, and a lot more.