A data warehouse is a database that stores large amounts of data for a business. These systems make it easy for say, a CEO to look at how much the company is spending on marketing efforts or how much product they've sold this quarter. Or, for a human resources representative to evaluate how much they are losing in unemployment insurance on an annual basis.
Simply put, data warehousing allows key stakeholders to make more informed business decisions across the board.
So, how does the human resources department, specifically, fit into this new system?
Critical Information in One Location
Data warehousing actually makes perfect sense for an HR department. Cloud storage allows companies to keep information about employees, health insurance, salaries, patents and trade secrets and more in a safe, yet organized location. Not to mention, it clears up some space in the office–sounds, great, doesn't it?
Now, this whole cloud-based arrangement is commonplace these days–but human resources can benefit big time by adopting a more tech-forward approach to managing data. With scores of data away from the physical file cabinet and stored on servers—users can drill down into specific areas and use that data to work more intelligently and efficiently.
Talent Management and Recruitment
With data warehousing in place, HR can store information on the talent pool–for example, past applicants that may be right for a different position down the road, existing employees with latent credentials, and many other criteria.
Having easy access to this data can inform business decisions and improve promotions from within, or help hiring departments better understand voids that need filling.
On the recruitment side, HR can look back and analyze which efforts worked best. Was LinkedIn helpful over the past year? Or were the most successful hires from referrals?
People Analytics
Not to sound all "big brother," but "people analytics" are on the rise. With data warehousing, you'll be able to access profiles of individual people more quickly than ever—a quick snapshot that reveals more than you'll get from the file folder of old.
For example, HR can quickly access information that tells the whole story of an employee, grab the stats on the ROI of the remote team, or track the goals and motivations of staff over time.
With people analytics, companies can easily learn the ins and out of their organization, rather than making assumptions about certain methods and hiring decisions. These new insights will help reduce unnecessary expenses and time spent.
Some of the benefits you'll get from incorporating people analytics into existing HR processes include:
Predictive Intelligence — Gather feedback in real-time—think foot traffic patterns, sales, and assembly line data
Productivity Tracking—Data warehousing can make it easy for HR to keep track of who is being productive and who is not. This can help spot at-risk workers and intervene before things escalate, find out where help is needed, and reward those employees who are doing well.
Spot Trends — Many programs enable organizations to view data in heat maps or graphics that make it super easy to find trends, patterns, anomalies, and even red flags, and from there drill down for deeper insights.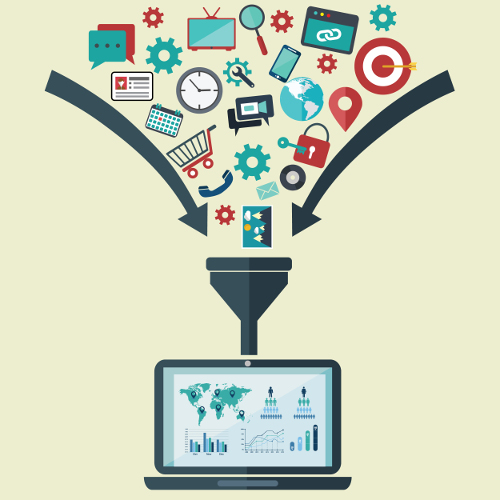 Inspire Greater Team Engagement
According to a recent report by Deloitte, senior executives are leading the charge in the push toward incorporating data warehousing and analytics in HR departments. Why? Because there's a greater need for analysis at all levels of the business.  HR can keep track of employee satisfaction, for example, and measure their feedback against performance and find areas for improvement.
Real-time apps and analysis give managers more opportunity to change plans on the fly if something isn't working. The structure of business is changing dramatically and HR needs to be aware of profit leakage, instances of fraud, employee performance, and more in order to succeed.
Get a Handle on Your Data
There's no denying that data warehousing plays a major role in any business. If you're new to the game, take KnowledgeCity's short course on Data Warehousing. We'll give you the rundown on business analytics that can help inform the decision-making process and explain concepts like data mining and data marts in greater detail.