Best Practices for Fostering a Sense of Community in a Digital Workspace
Digital workspaces come with a lot of benefits for employees, including little to no commuting time, a better work-life balance, and less stress. Even organizations may see reduced costs depending on how much physical real estate remains to be rented, and flexible working arrangements can be a strong pull for potential employees looking for work.
However, fostering a solid sense of community in a largely virtual working environment can be challenging for HR personnel and other members of leadership. This sense of community is often grounded in strong DEI initiatives. Let's take a look at how to manage these challenging factors.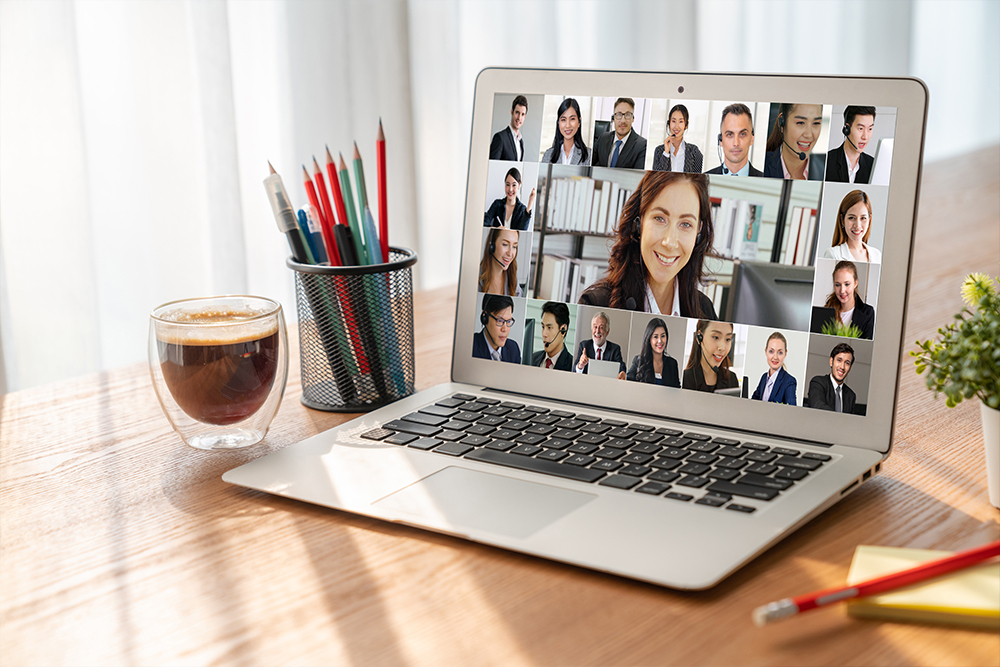 Why Does DEI Remain Important?
People are questioning why incorporating diversity, equity, and inclusion in a digital work environment remains a vital part of an organization. According to spencerstuart.com: "Despite the growing calls for progress in recent years and widespread recognition that diverse organizations are more likely to financially outperform their peers and excel in areas ranging from innovation to employee retention, the makeup of corporate leadership teams and succession pipelines is little changed".
Let's consider pre-pandemic and prior to the murder of George Floyd when DEI was probably more of a window dressing opportunity for companies. The world didn't have injustice and racism in their face to such an extreme extent, so DEI wasn't really a societal concern. Employers were also not considering working in a digital workspace as a norm in their organization. 
Instead, the workforce was on autopilot with a traditional work schedule and living by that old cliché of leaving your personal problems at the door. Now, employees are not just having to be concerned about their problems but also the problems of the entire world. Environments are blurring together.
So, balancing work and home is more evident than ever before in a digital workplace. An article from SHRM.com sums the situation up nicely: "Since the pandemic began, company culture has been under pressure. The Great Resignation, 1 million U.S. deaths from COVID-19, racial injustice, and the fight for union representation at several prominent organizations are just some of the societal trends that have raised worker's concerns and suspicions about how far companies will go to support their employees".
Employees now understand more of the importance of working in an inclusive environment. Leaders started adding DEI initiatives on all levels of the organization by providing more DEI training, employee resource groups, support circles, progressive benefits, evaluating policies, and recruiting practices.
In short, DEI at work and in the digital workspace is still essential because it will be some time before the systems built to oppress marginalized groups are deconstructed, and they may never be fully forgotten.
How Can Virtual Teams Benefit From DEI Initiatives?
Virtual teams benefit from DEI initiatives because most underrepresented groups are more comfortable working in a digital workspace. According to a McKinsey and Company survey, "There has been a massive shift during the pandemic toward hybrid work, and employees prefer it". One example provided in that same survey noted that this preference could partially be coming from, "the employee who may be hiding a disability, gender identity, or sexual orientation to avoid the stigma that can come with declaring it".
It may be easier for people to be their authentic selves in a virtual environment instead of dealing with certain microaggressions. However, we can't say a virtual environment will eliminate biases, prejudice, racism, or injustice. We can't say either that employees with disabilities may not have to disclose certain disabilities because even in a virtual environment those disabilities still may need accommodations. 
For example, there are a lot of remote meetings in a virtual environment, so employers must consider closed capturing and transcripts and remain mindful when using certain colors in presentations for those who are color blind. Also, working in a virtual environment may cause employees to work more in silos instead of as a team, so leaders would benefit from creating transparency among team members and between other teams. 
Some organizations are reevaluating their customer relationship management systems as well as their overall operating systems to be more transparent in their services. This will help prevent employees from working in silos and allow teams to see the valuable intersections in their work. 
Organizations are allowing different teams to partner on projects and leaders are allowing more inclusiveness among teams when in the decision-making process. Most organizations are allowing their teams to have a more flexible work schedule since traveling has been largely eliminated from a digital work environment. Organizations are removing those traditional hours and allowing team members to work hours that are more accommodating to their work-life balance. There are more virtual teams than ever before, but despite this progression, working in a digital environment has also opened the door to many challenges related to DEI.
Unique DEI Challenges for Digital Workspaces
During a Human Capital Conference, keynote speaker Karine Bah Tahé, Founder and CEO at Blue Level Training, mentioned the following Top DEI Challenges in a Remote Work Environment – Ascent Conference:
Fewer organic interactions can make it difficult to establishing strong relationships in the workplace

Working remotely results in a prioritization of harmony and avoidance of difficult conversations

Organizations tend to recruit those who have a dedicated workspace, high-speed internet, and those who can troubleshoot technology

Less collaboration can lead to a competitive environment between workers

Working remotely could lead to an unfair distribution of responsibilities to more connected employees
It's important to remain optimistic when navigating these digital workspace challenges. It's most helpful if leaders continually survey their culture to stay ahead of pitfalls. Beyond keeping DEI as a major initiative, accountability and responsibility must also be part of all levels of the organization. 
Once again citing spencerstuart.com: "A consensus emerged that 'this time feels different,' with investors, employees and other stakeholders demanding progress on DEI with increased urgency and 96% of CEOs saying DEI is a strategic priority". C-suite executives can't hold their teams responsible for these initiatives while excluding themselves from also putting in the work. C-suite executives and other leaders' would do well to remain clearly visible in their strong stance on fostering a diverse and inclusive environment. It's important for virtual teams to understand that DEI should be imbedded in the DNA of all workplace initiatives.
Methods to Foster a Welcoming Virtual workplace
When fostering workplace diversity, there are several DEI best practices to keep in mind when managing hybrid workspaces. According to Talatek, there are five key ways to integrate inclusion as a virtual workplace practice. Here are the highlights:
Utilizing video conferencing interactive features to increase engagement

Establishing casual, non-work-related channels for open communication

Regularly checking in on employees and colleagues

Recording and sharing important meetings

Encouraging input and participation on DEI efforts and initiatives
DEI should be treated as a foundational part of organizations within any business sector. Employers should equip virtual teams with any tech and technological support required to support these important initiatives. It's important that leaders are trained to work in a virtual environment and manage their teams effectively. It would also greatly benefit organizations to have a dedicated DEI budget, department, and team, including a Chief Diversity Officer.
DEI efforts are best set up intentionally and not left to hopefully work by association or proximity to teams and departments. Not every organization will be able to afford certain DEI resources, but it's important to be creative and make the most of what funding and manpower is available. Virtual workplaces are here to stay, and organizations that continue to review and work to strengthen their DEI initiatives will be the most prepared to build sustainability and a sense of community at work.
Conclusion
The importance of DEI remains constant, and even enhanced, in virtual teams where a general sense of unity can be difficult to maintain. Accountability is key in working toward DEI results and aligning company efforts with these goals.
KnowledgeCity can prepare you and your teams to tackle potential DEI challenges. With our courses, Diversity, Equity, and Inclusion and the Contemporary Workplace and Teamwork and Culture in Digital Ecosystems, you can take the next steps in the vital mission to create an inclusive and welcoming digital workspace within your organization.