When it comes to engaging in professional development and learning, there are many ways we can push ourselves to learn more. Much of our current workplace learning trends focus on using technology to engage with new information, but there's nothing quite like cozying up with a good book when you want to really dive in and start to become an expert on a topic. This article is dedicated to the best books for HR professionals to read. We recommend getting a book club going with your colleagues in HR and leadership!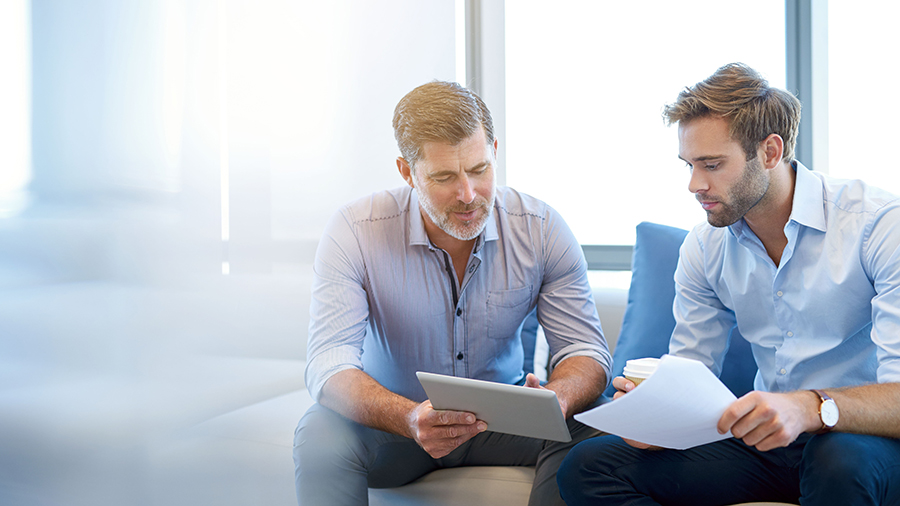 Best Leadership HR Books
Work Rules! Insights from Inside Google that Will Transform How You Live and Lead by Laszlo Bock
Since we spend much of our lives working, author Laszlo Bock believes that our work should not be as demotivating and dehumanizing as it often feels. As the former head of People Operations at Google, Bock breaks down how companies can adapt to be fun and fulfilling places to work, outlining strategies to attract top talent in this way. As full as it is of the latest research in behavioral economics and human psychology, this book is equally playful and fun to read.
Why You Should Read It: This book provides a blueprint for how organizations can embrace creativity into their performance structures and goals. For those who are eager to improve their organization from the inside out by bringing more joy, creativity and positive leadership to their work.
Radical Candor by Kim Malone Scott
In this book, Kim Malone Scott invites us to embrace the concept of Radical Candor while rejecting outdated ideals that she shrewdly calls Obnoxious Aggression, Manipulative Insincerity and Ruinous Envy. So, what is Radical Candor? It's all about adding a personal touch to your work, inviting that human element of what we do to really shine through and guide us. In leadership, this involves leading by example and helping others grow.
Why You Should Read It: This book is all about building relationships and healthy teams. It explores the concepts of creating a compassionate workplace culture, building cohesive teams and collaborating to achieve results.
First, Break All the Rules: What the World's Greatest Managers Do Differently by Jim Harter
Brought to us by Gallup, this book presents the results of Gallup's enormous study on great managers. With this outstanding resource, we can examine common traits shared by the best managers, and we get a close look at how leading managers excel at identifying and amplifying the unique talents of their employees.
Why You Should Read It: Gallup concisely summarizes the key results of their study on outstanding managers and gives us a clear idea of not only what makes a strong leader, but what distinguishes the strongest departments within an organization from the rest. This book is great for leaders and HR professionals at all career levels, especially for those who are interested in helping to build and contribute to powerful teams.
The Five Dysfunctions of a Team: A Leadership Fable by Patrick Lencioni
From the best-selling author of The Five Temptations of a CEO and The Four Obsessions of an Extraordinary Executive, his third book uses the power of storytelling to break down the complexities of teams.
Why You Should Read It: This book is best for those who like to learn through example. Lencioni takes readers through a scenario that outlines leadership highs and lows while highlighting the benefits of taking risks and mustering the courage to try even when things look impossible. As a result, readers end up with a model for overcoming common leadership hurdles that inhibit the team building process.
Good to Great: Why Some Companies Make the Leap…And Others Don't by Jim Collins
A pivotal management study coming out of the 1990s, this book defies time and continues to provide readers with examples of what makes a company more likely to last long-term in rapidly changing business environments. His study tackles the question—what are the common characteristics that bring a company from good to great and enduring?
Why You Should Read It: If you're looking for hard-hitting management strategy, this book is for you. The practices outlined here apply to essentially any area of practice and can be applied and adapted widely across industries.
Best Data HR Books
Excellence in People Analytics: How to Use Workforce Data to Create Business Value by Jonathan Ferrar and David Green
This book is all about creating sustainable business values that radiate from HR out. Here, you will get a strong look at why a data-driven culture is so important to driving success within your organization.
Why You Should Read It: Great for those who love practical guides. This is an excellent one to keep on the bookshelf so you can refer to it time and time again, especially if you work heavily with HR data and are seeking guidance around translating that data into practice.
Predictive HR Analytics: Mastering the HR Metric 2nd Edition by Martin Edwards
An excellent option for those who are working to identify trends in the workplace to craft strong business goals. Another outstanding option to keep on the bookshelf and return to over and over, this book provides an accessible framework for HR professionals to use in the process of understanding the statistical and analytical power behind qualitative data.
Why You Should Read It: Best for those who are passionate about the complexities of people-centered data and turning that complex information into hard-hitting strategy.
The Talent Delusion: Why Data, Not Intuition, Is the Key to Unlocking Human Potential Kindle Edition by Tomas Chamorro-Premuzic
Maintaining that most organizational problems can be boiled down to mismanaging employees. Chamorro-Premuzic uses psychology to solve some of the most common management problems. By breaking down the cost of mismanagement, this book highlights the gap between theory and real-world practice, offering solutions to common problems that are seen again and again across industries.
Why You Should Read It: You have an interest in psychology and prefer to approach HR problems through the lens of social sciences.
Best Productivity HR Books
Four Thousand Weeks: Time Management for Mortals by Oliver Burkeman
Assuming that most people only get about four thousand weeks to live, we might start to feel like there simply isn't enough time to do everything we want to do. Burkeman shuns the idea of fad techniques and life hacks and instead provides us with practical time management advice drawing on the musings of philosophers, psychologists, and spiritualists to synthesize healthy, sustainable practices in maximizing the small amount of time we have available.
Why You Should Read It: You enjoy incorporating humor into your learning and development practices.
The 7 Intuitive Laws of Employee Loyalty: Fascinating Truths About What It Takes to Create Truly Loyal and Engaged Employees by Heather R. Younger
It's no secret that employers have a hard time retaining top talent these days. Younger asserts that this is largely thanks to management failing to effectively engage and inspire their teams because it's much easier to get caught up in day-to-day tasks than it is to focus on building strong workplace culture.
Why You Should Read It: You're looking to make changes in your leadership mindset and inspire your employees, highlight the employee experience within your organization, and improve overall retention of talent.
Deep Work: Rules for Focused Success in a Distracted World by Cal Newport
Have you started noticing in recent years that deep focus seems to be an increasingly undervalued skill? Cal Newport has, and he has committed to studying the value of deep work—the ability to focus (without distraction) on a cognitively demanding set of tasks.
Why You Should Read It: You have an interest in using psychology to inspire productivity shifts within your organization. This book uses memorable stories to highlight how deep work has been cultivated throughout history to inspire readers and give you the tools to share this concept with your teams.
The 7 Habits of Highly Effective People: Powerful Lessons in Personal Change by Stephen R. Covey
A compassionate guide to solving personal and professional problems, this book uses anecdotes to illustrate how leaders can strive to live within the values of fairness, dignity and integrity.
Why You Should Read It: You or your organization have been struggling to keep up with the rapid changes of the past several years. This is an excellent option for those who want a kind, fair and holistic approach to flexibility and adaptability, both at work and at home.
Best Soft Skills HR Books
The SPEED of Trust: The One Thing that Changes Everything by Stephen M.R. Covey
Breaking down the concept of trust—how we build it and why it matters—Covey asserts that the trust-building process is one of the most grossly overlooked skills in the workplace today. This book outlines how to build trust in a variety of contexts and within several different types of relationships. At the backbone of the process is intentionality, and Covey gives us strong examples of what this looks like.
Why You Should Read It: Your workplace culture is lacking in trust and positive influence and you want to find ways to introduce this to your leadership teams.
No Hard Feelings: The Secret Power of Embracing Emotions at Work by Liz Fossilien and Mollie West Duffy
In this book, Fossilien and West Duffy call the workplace what it is: an emotional minefield. They recognize that there is no way for us to leave our feelings at home and encourage professionals to rethink the way we approach our emotions at work. Here, we take a compassionate look at how challenging emotions often arise while we work and how normal and okay this is. With this guide, leaders can get ideas on how to strategize improving emotional intelligence.
Why You Should Read It: You are ready to move past the idea that there is no space to embrace our emotions in the workplace and see emotional awareness as a superpower rather than a hindrance.
The Progress Principle: Using Small Wins to Ignite Joy, Engagement and Creativity at Work by Teresa Amabile and Steven Kramer
An engaging and sensitive look at the inner lives and feelings of leaders, this book explores how harnessing emotions, motivation and a positive outlook on one's organization can radiate out into how one approaches their work.
Why You Should Read It: You're interested in using positive psychology to build influence in your teams and lead by example for leaders outside of HR.
Seek You: A Journey Through American Loneliness by Kristen Radtke
Radtke offers a moving take on the pervasive (and often shameful) experience of American loneliness. In this book, the author explores how loneliness touches our public lives as well as our personal, inner selves. Using the lenses of gender, technology, art and history, Radtke allows us to contemplate how we relate to and engage with each other and how we can radically cultivate bonding rather than allowing space to grow.
Why You Should Read It: Great for those who recognize the effects loneliness can have on how we show up in our work. This is a wonderful work to cultivate compassion and understanding in teams and within the greater organizational culture of your business.
Best HR Communication Books
Fierce Conversations: Achieving Success at Work and in Life, One Conversation at a Time by Susan Scott
A wonderful look at how to effect positive communication via everyday conversations at work, this book serves as a guide for trying out new communication strategies. This book includes workbook pages to encourage deep reflection and practice!
Why You Should Read It: A great read if you want to overcome consistent communication barriers within your organization and encourage relationship-building across teams.
Out of Office: The Big Problem and Bigger Promise of Working from Home by Charlie Warzel and Anne Helen Petersen
A shareable resource, Warzel and Petersen bring us synthesized data to amplify the growing conversations around how we can improve work-life balance through at-home work options. This optimistic look at flexible working options shows us how we can embrace what our employees are asking for by using current data and trends to inform how we make decisions around this topic.
Why You Should Read It: You are focused on building inclusivity, accessibility, fairness, trust, work-life balance and more into your organization's work from home plans.
Generation Z: A Century in the Making by Corey Seemiller and Meghan Grace
Drawing from research within academia and marketing firms, this book gives us insight into the way Generation Z is approaching building their careers. As the first generation to have grown up with accessible internet their whole lives, the way they approach social, professional and technical matters is different than any generation before them. The workplace necessarily has to adapt to keep up with them and will continue to have to do so for many years ahead.
Why You Should Read It: The wants and needs of Generation Z are topics of discussion in your workplace, but you're feeling lost on how to implement strategic changes that will attract and retain these fickle workers.
Learn More
In addition to leaning into these outstanding book resources, KnowledgeCity recognizes the importance of incorporating technology into the professional learning and development process. Combine what you learn from this list of the best human resource books with our dozens of HR-focused online courses. KnowledgeCity can also help you develop some of the soft skills you learn about from these books with our carefully cultivated courses on the most crucial soft skills in today's workplace environments.
And if your head is spinning with all this knowledge and you're struggling to identify the best strategy to implement some of these ideas, we understand. We've put together a whitepaper, "How to Implement a Successful Employee Training Program," on the basics of employee training, including its benefits and why your training could be unsuccessful without the right tools and knowledge. In this resource, we detail the steps you will need to take to get started in implementing a successful employee training program.