From four-day workweeks in the United Kingdom to Mondays getting the axe in Japan, one of the biggest workplace trends for 2019 and beyond is less time in the physical office. For example, a program from PwC grants some employees shorter weeks, while others only work a few months a year. Also, eBay plans to allow 300 full-time customer service representatives to work from home. Unfortunately, 2019 might also see the return of boot cut jeans on casual Fridays. But outside of denim and days at home, what other workplace trends are coming down the pike?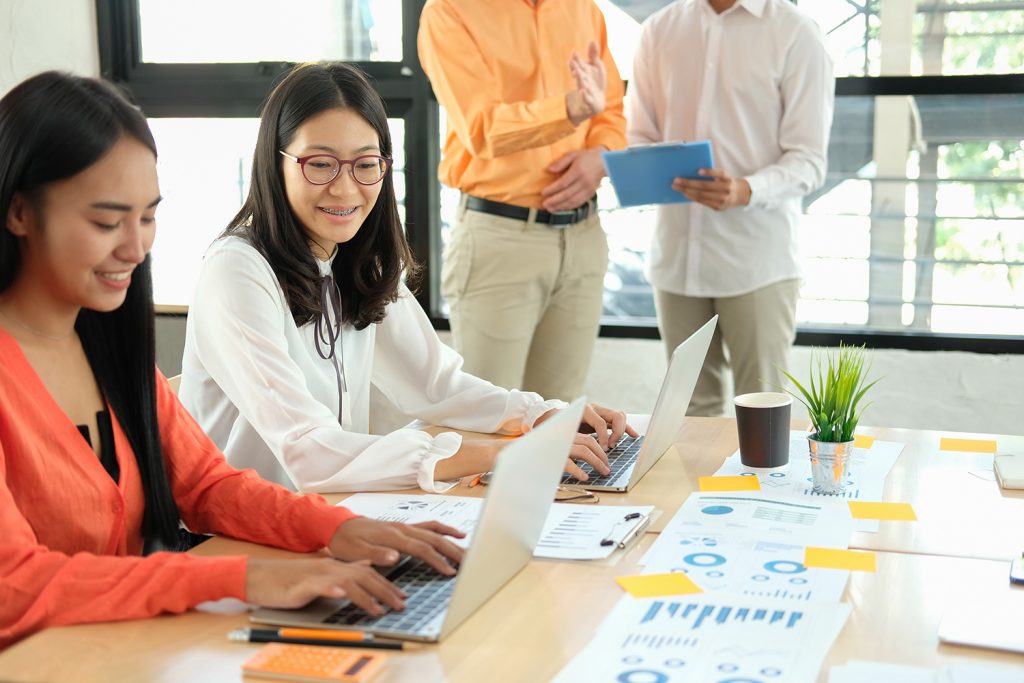 1. Connection and Collaboration via Internet of Things
The global Internet of Things (IoT) market is on track to reach $457 billion by 2020—nearly tripling its 2016 standing.
While you might be familiar with the domestic side of IoT—think smart thermostats and communication gadgets like Facebook's Portal—Human Resources Today notes that connected devices will look different in the workplace in 2019 and down the road.
Cecile Alper-Leroux's IoT workplace trends are all about efficiency and collaboration.
"With the IoT at work [we could see] smart work apps that might recognize when praise is given and record it, smart meeting spaces and wearable devices that pick up on stress and stressors," Alper-Leroux writes.
2. Say Hello to More Machine Colleagues
Virtual assistants like Siri and Alexa already help more than 145 million people check off their personal to-do lists, and many companies are already using machine learning, robotics and artificial intelligence.
Thanks to benefits like operational efficiencies, speedy decision making and cost savings, the number of non-human workers is only poised to grow in the coming years. While some fear the rise of the machines in the workplace, Gartner predicts that by the end of 2019, AI will have created more jobs than it takes.
Forbes also predicts that, in 2019, artificial intelligence in the workplace will move from its current role in operations and finance into support functions, such as human resources and legal services.
3. Training — Anytime and Anywhere — As an Expectation
It should be no surprise that flexible, on-demand training will be a big workplace trend in 2019. A 2016 survey found a direct correlation between employee training investment and improved product quality, customer experience and even Net Promoter Score (NPS). And well-trained employees are more likely to not just achieve, but even surpass their goals.
And, as Staffing Industry points out, when companies don't offer meaningful opportunities for learning and progression, employees move on. That's why they report that up-to-date training, available when and where employees want it, will be an important retention strategy for 2019 and beyond.