Title IX regulations hold educational institutions accountable for any failures to respond in a timely and equitable manner to sexual misconduct allegations. These regulations seek to ensure a reliable adjudication process that is fair to all students regardless of background, status, sexuality, gender, race or ethnicity. Recently, U.S. Secretary of Education, Betsy DeVos, took actions to alter Title IX regulations. It is important that all educational institutions are aware of the resulting changes in order to remain compliant, otherwise they risk losing federal funding. This article explores the new regulations and will highlight new requirements to remain in compliance.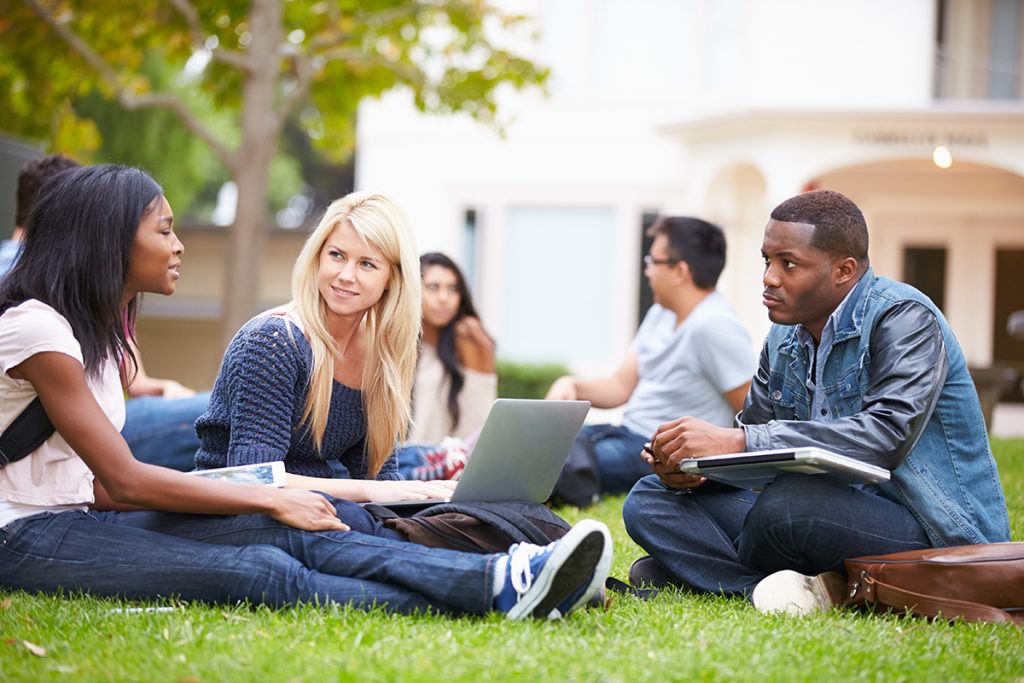 A Breakdown of the 2020 Changes
According to the U.S. Department of Education website, the new regulations to Title IX were a response to a widespread need for a more transparent response process in regard to allegations of sexual misconduct.
According to DeVos, many students have lost access to their education because their school inadequately responded to sexual harassment or sexual assault complaints. The new regulation requires schools to act in meaningful ways to support survivors of sexual misconduct, while ensuring a fair and transparent process.
Here are key provisions of the Department of Education's new 2020 Title IX regulations:
The definition of sexual harassment includes sexual assault, dating violence, domestic violence and stalking as well as the unlawful discrimination of an individual on the basis of sex
Outlines a consistent, legally sound framework for survivors, the accused and schools
Requires that schools offer clear, accessible options for persons reporting sexual harassment
Provides options for survivors to make decisions about how a school responds to incidents of sexual harassment
Requires educational institutions to offer support for survivors
Requires K-12 institutions to respond promptly when any school employee receives notice that an incident of sexual harassment has occurred
Holds colleges responsible for off-campus sexual harassment at houses owned or under the control of school-sanctioned fraternities and sororities
Upholds all students' rights to written notice of allegations
Provides the right to an advisor during investigation processes and upholds the right to submit, cross-examine and challenge evidence at a live hearing
Allows survivors to not be forced to come face-to-face with the accused during a hearing and protects survivors from having to answer questions posed by the accused
Requires that schools select a standard of evidence and to apply the selected standard evenly to proceedings for all students and employees
Ensures survivors are not require to divulge any medical, psychological or similar privileged records
Allows schools to use technology to conduct Title IX investigations and hearing remotely
Prohibits schools from using Title IX in a manner that might restrict students and faculty of rights guaranteed by the First Amendment
Updates to the Definition of Sexual Harassment
With the recent changes to Title IX regulations being passed into law this year, educational institutions now have until August 14, 2020 to become compliant. Some of the key changes include new protections for both survivors and the accused, requiring that institutions provide live hearings and allowing for students' advisors to cross-examine parties and witnesses involved in investigations. With these new rules, institutions must assume that any parties accused of sexual harassment are innocent until all investigations and decision-making processes have been completed.
Furthermore, statements and evidence made by parties that are not cross-examined as a part of the Title IX investigation process may not be used as evidence according to the new regulations. The term "Actual Knowledge" was defined as an allegation that has been reported to a Title IX coordinator or to any official who has authority to begin corrective measures. The definition of sexual harassment has also changed under these brand-new updates. It is especially important to be aware that the new definition of sexual harassment, according to the U.S. Department of Education:
"defines sexual harassment broadly to include any of three types of misconduct on the basis of sex, all of which jeopardize the equal access to education that Title IX is designed to protect: any instance of quid pro quo harassment by a school's employee; any unwelcome conduct that a reasonable person would find so severe, pervasive, and objectively offensive that it denies a person equal education access; any instance of sexual assault (as defined in the Clery Act), dating violence, domestic violence, or stalking as defined in the Violence Against Women Act."
So, what is different about this definition from its processor? Here are the key alterations to look out for:
The new definition expressly includes quid pro quo harassment and sexual assault as well as dating violence, domestic violence, and stalking as they are defined in the Clery Act
The new definition is less broad than in previous versions and aims to help narrow the scope of investigations by requiring a clearly defined incident of sexual harassment to take place in order to trigger investigative processes
Requirements for Every Educational Institution to Be Aware Of
As is the case any legal changes are made to such vastly important regulations, you and your organization will want to take time to carefully evaluate how the new Title IX updates will impact the way you handle business.
If you work in a K-12 environment, here's what you'll need to keep in mind moving forward:
Schools are allowed to choose whether they'd like to continue using the "preponderance of evidence standard" which was created by the Obama administration or if they'd like to transition to using the "clear and convincing evidence standard" recently outlined by DeVos's Department of Education
Schools are held responsible for how they address complaints when they have "Actual Knowledge" that an incident of sexual harassment occurred. Schools will face consequences if they are "deliberately indifferent" in cases of sexual harassment
Sexual harassment is more narrowly defined, as outlined above
Schools must respond to conduct within its educational programs or activities. This allows some room for schools to choose not to respond to incidents outside of schools such as in cases of online bullying between students
College and university settings must uphold the same standards outlined above in K-12 settings. However, they also have the responsibility to hold live hearings in sexual misconduct cases
Cross-examination tactics should be used in sexual harassment investigations, however the accused is no longer permitted to ask their own cross-examination questions
Post-secondary institutions are now prohibited from using the "single investigator" model of investigation
Both the complainant and the respondent are granted access to advisors who may or may not be attorneys
How Will This Affect My Organization?
Moving forward, your institution should be aware of some of the turmoil and debate that the new Title IX regulations have caused. Socially, politically and judicially there are many moving parts that have begun as a result of Betsy DeVos leading these changes. Since taking office, DeVos has repealed several Obama-era Title IX regulations that have impacted transgender students, sexual harassment survivors, school systems, etc. Advocates from different sides of the issue have been left feeling frustrated by some of the language and new provisions outlined recently. Many universities and colleges, such as Harvard, are working hard to make changes by August 14th that will keep them compliant. Harvard University President, Lawrence S. Bacow, made a statement that Harvard remains committed to community needs, keeping these issues at the forefront of the university's efforts to remain complaint.
Legal scholars predict a backlash from the new definition of sexual harassment outlined in recent Title IX updates as well as from the new requirement for colleges and universities to hold live hearings in which evidence that has not been cross-examined may be deemed inadmissible. At a time during which the coronavirus has already tilted many educational experiences on their heads, the general consensus is that the new Title IX regulations will create a somewhat turbulent 2020-2021 school year.
What does this mean for you? It will be imperative, moving forward, that all educational institutions are staying up to date on the legal and social implications of Title IX so that they can remain compliant while protecting student interests in equitable and fair manners despite all the moving parts that come along with the changes.
What is a Title IX Coordinator Responsible For?
One of the best ways for any institution to stay protected is to invest in their Title IX Coordinator. Ideally, an entire team or office of Title IX experts should be working to keep your organization compliant moving forward.
A Title IX coordinator is a responsible employee who is in charge of Title IX compliance efforts. Their work is crucial to the development, implementation and monitoring of any and all meaningful efforts to comply with Title IX. Title IX Coordinators must:
Coordinate efforts to comply and remain compliant with Title IX regulations. This includes coordinating investigations of sexual harassment allegations
Provides consultation and information regarding Title IX requirements to potential complainants
Distributes grievances forms to potential complainants
Receives official grievances from complainants and provides notification of the grievances
Schedules grievance hearings
Moderates grievance hearings
Provides notifications to all involved parties about any decisions
Notifies all parties regarding procedures of appeal
Monitors compliance of all requirements and timelines specified in grievance procedures
Provides training of staff responsible for grievance procedures
Maintains grievance and compliance records and files
Sets a provision for ongoing training, consultation, technical assistance and information services regarding Title IX requirements
Upholds the competencies and skills necessary for effective administration of the grievance process and related activities
Maintains the ability to prepare reports on the Title IX compliance activities and make recommendations for action where appropriate
Best Practices for Staying in Compliance
According to the National Science Federation of the U.S. government, best practices for staying compliant with Title IX include the following:
Ensure that you have a designated Title IX Coordinator. Best practice is to work with an entire team, especially if your institution serves a large population of students
Adopt complainant procedures that are compliant with the law and serve your unique student population to the best possible standard
Make your institution's Title IX policies abundantly available. Specific and continuing steps must be taken to notify individuals that the institution does not discriminate on the basis of sex in educational programs or activities based on Title IX requirements
Recipients of federal funding must consistently evaluate current policies and practices to ensure that they are remaining compliant regardless of whether or not changes have been made at the federal level. Areas of special interest for consistent evaluation include admissions, student experience and employment of academic and non-academic personnel
Institutions should regularly address basic procedural compliance with Title IX and keep incidents well-documented. Program administration including admissions, recruitment, academic advising, policies, and should be aware of possible areas in which the discrimination on the basis of gender may occur and take steps to prevent this
Next Steps
With such a tumultuous transition into the new Title IX regulations this fall, it will be imperative for educational institutions make good use of varied and comprehensive training resources. It will be crucial to understand different perspectives of what the new regulations might mean for students in addition to the changes that organizations will have to make. As stewards of education, you and your team will want to ensure the best experience possible for students, so taking steps to get ready for the August 14th deadline for compliance will be critical in the weeks ahead. Beyond that, you will want to stay dedicated to learning about Title IX and brushing up on regulations periodically so that you can provide a safe and equitable learning environment for all who seek it.
A great step to take is to use KnowledgeCity's course, Title IX Compliance: Federally Funded Education Activities and Programs to gain a deeper understanding of what Title IX is, best practices for remaining in compliance despite changes to policy, best practices for addressing grievances, how Title IX specifically applies to athletics and so much more. It's crucial that every organization that is required to be compliant with Title IX has a team of experts on hand to prevent issues.