Introduction
Determine any Priority Items or Goals for your LMS
Get Everything Prepped and Ready for Implementation
Schedule an Implementation Call with KnowledgeCity
Set up the LMS to Your Liking
Prepare to Announce the LMS to Your Employees
Final Tips
Conclusion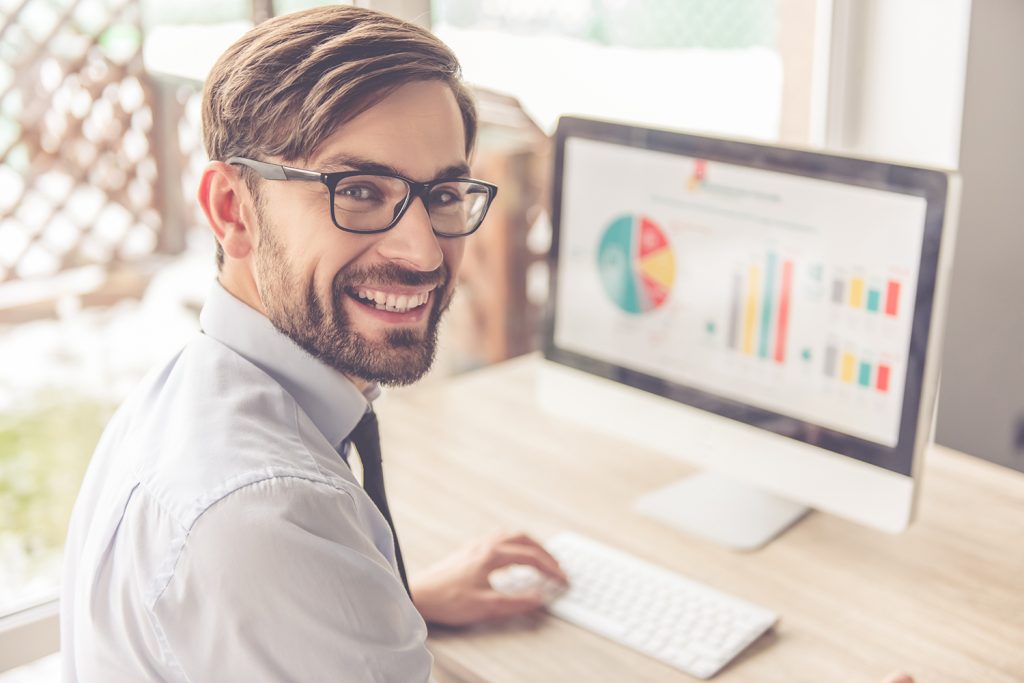 Introduction
This is an exciting time! You have decided to implement a Learning Management System (LMS) or update an outdated one. Your employees will no doubt benefit greatly, but they may have some questions for management, especially at first. We know that when things change, we often hit some snags. So, to help you with your implementation process, we've created a guide that will walk you through every step. Let's jump in!
Determine any Priority Items or Goals for your LMS
When you're just getting started, you'll need to first decide what learning concepts and training courses need to be covered now and what can wait. Prioritize those deemed most important and create a tentative schedule for the others later. This gives you time to get everything organized with your first courses. You can do the same thing for others when the time comes.

You also need to decide whether you'd like to create your own courses. KnowledgeCity has a Learning Library with hundreds of courses, so take some time to browse through them. You can explore hard and soft skills—each category covers a wide range of topics that will likely be useful. If you've decided to create your own courses, you can then curate customized learning categories, which will be useful if you have multiple departments that require different types of learning.

Another question to consider is whether you will assign licenses for employees right away, or if you will be assigning them periodically during your subscription. Before you decide, ask yourself how hands-on you'd like to be. If you're imagining a relatively hands-off experience, you might consider assigning all licenses right away. However, if you're aiming to keep a closer eye on employee learning and want to make sure that certain teams are learning together, you might decide to schedule out the licensing and check in on employee progress before moving forward.

It's a good idea to create a tentative schedule in your planning phase, as well. You'll want to come up with an idea of how often you'd like employees to train. If you have specific topics in mind, plan out when would be most advantageous for employees to take those courses. Will you have your employees adopt a strict training schedule? Or will you make courses available 24/7 for them to access at their leisure? You'll need to decide what's best for your team and why before you jump into the finer details.
Get Everything Prepped and Ready for Implementation
Once you've gotten an idea of what you'd like your employee training to look like, including how often employees will train, how hands-on you'd like to be, and how rigorous a schedule you'll expect employees to keep, get ready to implement the plan.
Here are some steps you can take to prepare for a strong start:
Complete an Excel spreadsheet template to import users – Have an organized plan about which users will need to take which courses and when
Set up single sign-on – This is optional but can be set up if desired. You can contact the KnowledgeCity Success Team to set up single sign-on
Whitelist IP address and email for LMS – Go ahead and whitelist the IP address and the email domain for the LMS so that you don't hit any technical snags as everyone gets started
Decide how to group and subgroup your employees – You can create employee groups to determine which learning courses they will have access to/be required to take. This will help you keep everyone organized, monitor progress, and ensure that certain teams have access to the correct information
Schedule an Implementation Call with KnowledgeCity
Part of KnowledgeCity's LMS subscription includes an implementation phone call to provide your management team with hands-on LMS training. In this call, you will learn how to set up your system effectively by working with someone who can make sure that all of your unique needs are met with all that the LMS has to offer. Support guides will walk you through your learning goals and make sure that you are using the appropriate resources within the LMS to accomplish these goals.
Set up the LMS to Your Liking
In order to get the most out of your LMS, there are endless options to make everything highly customized. Here are some of the ways you can adjust settings to your liking:
Establish LMS Admins/Super Admins – Designate who will be running the system
Adjust account settings – You can change settings to ensure that everything is right for you and your team
Import employees – You can import employees from your old LMS
Finalize groups and subgroups – Each group or subgroup you create can be changed at any time, depending on your needs
Build course lists (Training Paths) and assign to employees – You can schedule out learning modules and courses and assign them to employees on your own time
Activate licenses when ready to launch – When it's time to get started, you can activate licenses all at once, or according to your own predetermined schedule
Prepare to Announce the LMS to Your Employees
At this point, you've done a lot of the legwork. You've decided to use the LMS, you've established your goals and how you'll achieve them, and you've created a learning schedule or structure that will work best for your teams. Now is the time to think about how you'd like to announce this new learning initiative to your employees.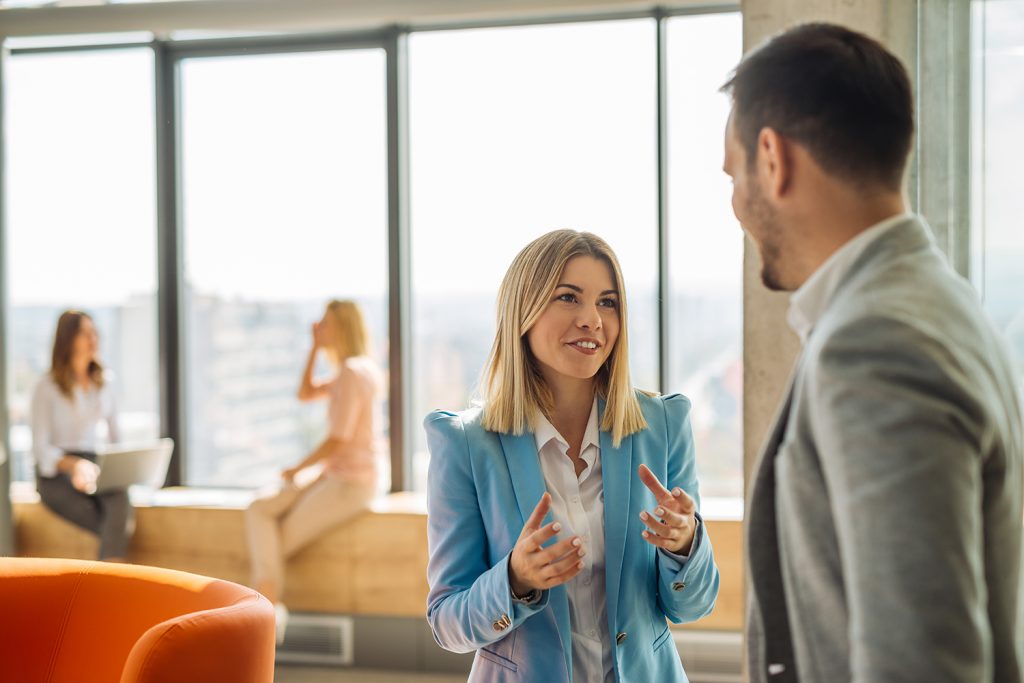 Think about what would be best for you:
Do you want to start with small groups or teams, or would you like to announce to all employees at once?
When you're ready to make the announcement, what platform will you use? Video conference? Phone call?
How will you deliver the relevant information in writing? Email blast? Posted memos?
You may wish to conduct an internal company webinar, explaining the need for the new learning initiative, what you hope to achieve, how employees will be affected, etc. This will help everyone understand their own individual roles in the process. Come up with a plan to make sure the webinar runs smoothly (have management train ahead of time)
When in doubt, KnowledgeCity has videos and promotional materials available to help you communicate with employees. Don't feel like you have to create everything yourself in terms of communicating with employees about the LMS implementation. There's a lot that we can do to save you some time and work! If you're not finding what you need right away, just ask us!

Here are some final tips and methods that we find personally effective to help you as you get started:
To enhance use of the new LMS, you may wish to offer an incentive program for employees. If so, involve this in your planning stages
You can use a multistep announcement process to make sure that all employees get the information they need. The more they hear about it, the more they'll take it seriously and start to become individually connected with your mission. For example:

Start by announcing the LMS via a company-wide Zoom call

Follow up with an email to confirm what you went over in the Zoom call within the next few days to ensure everyone has what they need in writing, straight from management

A week later, right as you're ready to launch, schedule an internal webinar to show your employees how to log in and access their My Learning page

Designate a team of managers who will be available to answer any questions, so that employees know they have support if something goes wrong
Conclusion
Implementing a new or updated LMS can be challenging. That's why our team is standing by to help you navigate this change! Remember, it's normal to hit some bumps and snags along the way. The LMS implementation process will be ongoing for the duration you're using it. We suggest always looking for ways to improve, requesting employee feedback along the way, and looking for the perfect courses to introduce to your employees as they continue to learn. With attention to detail and dedication to a positive employee experience, your use of the KnowledgeCity LMS will help your team feel ready for just about anything.