Sixty-four percent of customers say they choose brands based on shared values. If you think of a few of the brands you know and love, this is probably true for you as well. Successful branding incorporates your company's values into every aspect of your customer-facing copy, service and operations. So how do you create that strong, successful branding? Here are four characteristics of successful branding that will leave your competitors in the dust.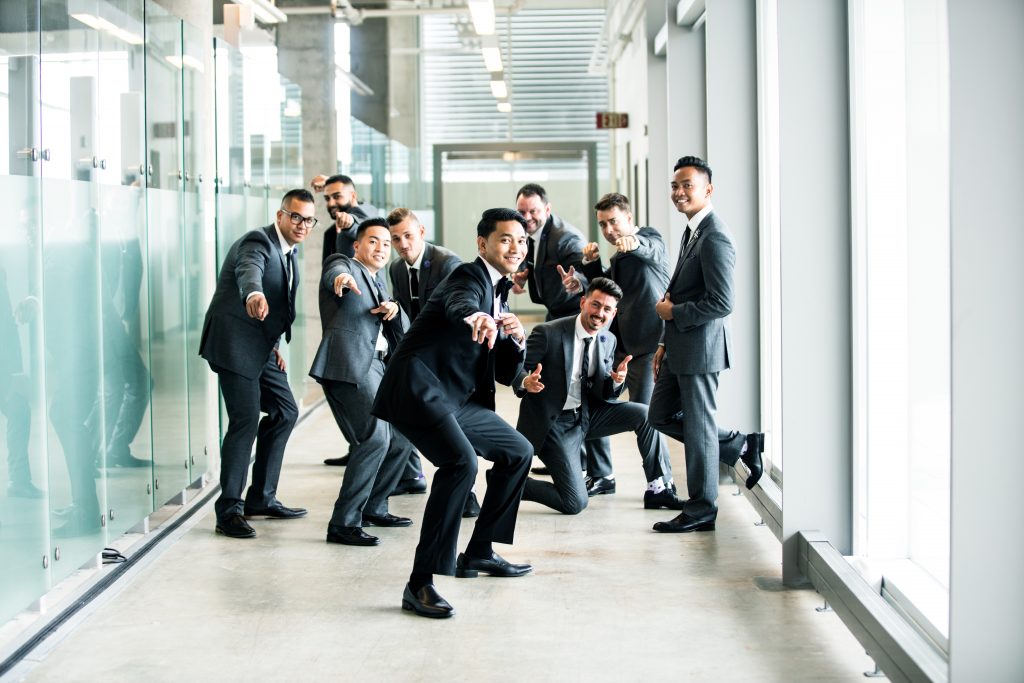 1. Do Your Homework
One of the most important parts of successful branding is the research that goes into it. Setting aside time to research and answer three key questions about your company will help you create a successful brand.
Study the customers you want to attract. If possible, put yourself in their shoes. What are their hopes, dreams, fears and worries? What keeps them up at night? Perhaps more importantly, what are their buying habits and what problems do they have that your company can solve? Find out as much as you can about your target audience, and you will know how to tailor your branding to attract them.
Who are your competitors?
Build a list of competitors in your field and spend time researching them. Find out what is working for them and what tactics they use that flop. When you learn about the competition, you gain more intimate knowledge of your market and can use their consumer research to boost your own.
How does your company do it better?
You must learn what your competitors do so you can also learn what they do not do. This is where the key to your branding lies. Even the most dominant brands have holes in their service. These gaps leave the door open for businesses like yours to come in and satisfy the needs your competitors aren't.
2. Build Your Voice
Now that you have built up a solid research base, it is time to leverage this knowledge with action. Start by reading over your target audience information again. What kind of language do they use in their everyday life?
In order to reach your target audience, you need to use relevant language that gets them to remember and trust your brand. As such, your customer's vocabulary largely decides your own.  You wouldn't use technical language to sell phones to teenagers, and you wouldn't tell a CEO their trade portfolio is going to be "rad" after using your services.
In our example, the target audience for your affordable computers may not care to know the exact specifications of every component in the computer. They may simply be interested in the computer's highlights. Instead of detailing every aspect of your product, simply highlight the benefits: a strong processor, great battery life and easy portability.
Building your company's voice around the vocabulary your customer is comfortable with helps hone in on your target audience.
3. Keep it Consistent
Once you find your voice – never stray from it. No matter if your customer is engaging with your website, social media accounts, or email newsletter, it is very important that they are engaging with the same brand. If you use different language on your website than you do in your email campaigns, you are not delivering a consistent voice to your readers.
Using our example, take a look at what your competitors are doing. Do they use the same branding across all channels? Is their vocabulary simple and tailored to their customers? Are the logo and cover photos on their social media accounts consistent with their website and color scheme?. Seamless consistency such as this is important to successful branding.
4. Use Content Marketing
Writing content on a consistent basis not only has the benefit of building customer loyalty. It also attracts new prospects. People who read your articles are already looking for services like yours. They are more likely to use your services once they've found your answers to be helpful to their questions.
Standing out in the modern era can be a challenge. Using these tips to help you create a powerful brand will put you ahead of the competition, and bring you one step closer to success.