How to Transition Mid-Level Managers to an Executive Role
Receiving a promotion to an executive-level position is an exciting achievement for most mid-level managers. It represents a major milestone in their career path and, for many, it's the realization of a long-standing goal. While new executives don't necessarily have to "hit the ground running" during their first week on the job, they will be expected to get up to speed and assimilate quickly.
One of the reasons leadership training and mentoring is so important, is that self-confidence is the foundation of success in executive positions. Other fundamentals of the job include delegating responsibility, serving as an exemplary role model, and adopting a strategic approach to creating company growth.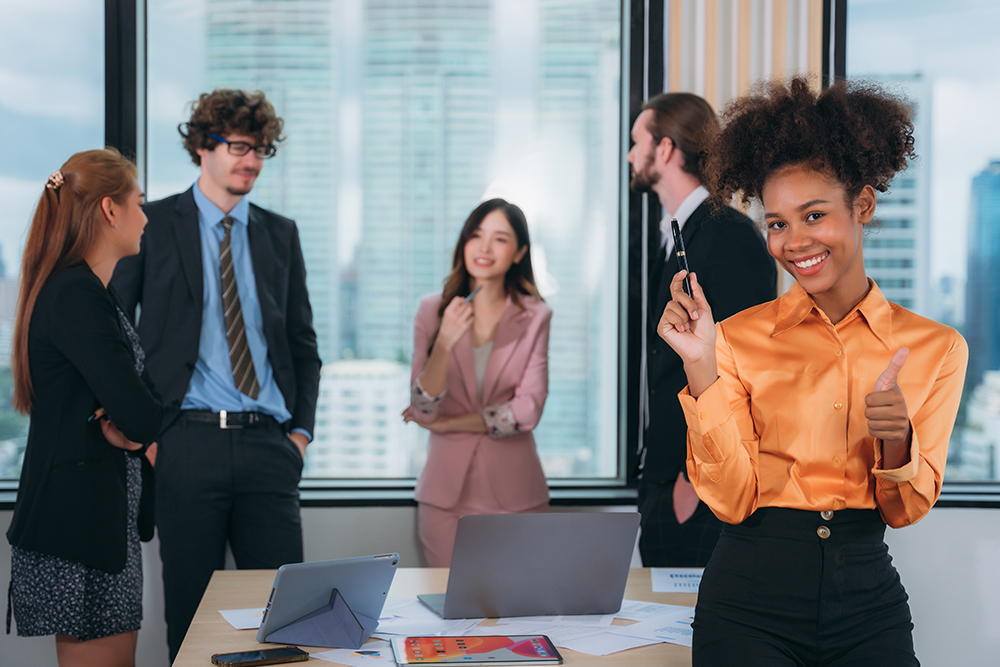 Although adjusting to such a promotion may come naturally to some managers, others will flounder in the absence of proper leadership training and mentoring. Providing those supports in the form of individual coaching, classroom training, and online courses sets these employees up for success and gives them the tools they need to thrive.
Challenges Managers Face When Moving to Upper-Level Management
All managers come from different backgrounds and circumstances, and will most likely have gaps in experience, knowledge, and communication skills. They may also encounter friction from other managers who feel they were passed over for the promotion.
Designing a leadership training program that encompasses everything from soft-skills  to negotiation tactics and conflict resolution will help ensure a smooth transition. Emotional intelligence courses, combined with training in advanced leadership skills, prepare executives for a variety of challenges that are bound to come their way.
As consultant Evan Roth points out, executive jobs often place a new set of demands on middle managers who aren't accustomed to the requirements of high-level positions. In a Forbes article, he stated that "Inspiration, innovation, strategic agility, re-conceptualizing are rarely rewarded at lower levels and are essential for senior execs to master." 
The Manager to Executive Transition: 10 Skills Needed
Expectations for a newly appointed executive are typically high, but with the right training, coaching, and encouragement, they will usually rise to the challenge. A corporate executive typically needs several key attributes, including decisiveness, accountability, and a strong commitment to company values and goals. 
Here is a list of ten primary skills and strengths that executives need to bring to their jobs. Many of them can be instilled and reinforced through a middle management coaching program.
Confident communication

is a crucial aspect of an executive's ability to gain cooperation and respect from colleagues, subordinates, and other stakeholders. 

Empathy and listening skills

enable a leader to understand and effectively respond to feedback from colleagues, clients, and personnel.

Delegation skills

and a high comfort level with delegating responsibility are key characteristics of outstanding executive-level leaders.

Presentation skills

and the ability to present ideas in a compelling way are talents effective leaders need to have or acquire.

An in-depth understanding of

change management

is also an essential leadership skill in today's rapidly evolving workplace and business climate.

A positive, forward-thinking outlook

is a vital quality for professionals making the transition from manager to executive. Being a visionary in business fosters progress, innovation, and the prospect of a greater market share. An entrepreneurial mindset is fertile ground for identifying opportunities, taking calculated risks, and helping the company expand. 

Continually pursuing knowledge

and ongoing education is beneficial in cultivating a learning culture in the organization, which creates an environment that inspires initiative and attracts talented staff.

Strategic thinking and planning

are among the most important skills executives must possess to keep their company on a progressive track. Fortunately, these skills can be taught or strengthened as part of a middle management development program.

Authenticity and transparency

are executive qualities that earn respect and cooperation from employees, management staff, and stockholders. Executives who lead by example set a positive tone in their organization. That leadership style helps motivate personnel and keep morale high throughout the company.                      

 Subject matter expertise

and a working knowledge of corporate structure and company values are also important attributes of high-performing executives. Having an understanding of the competition, the industry, and the organization's strengths and weaknesses also provides the basis for sound decision making and strong leadership.
Interestingly, social intelligence is one of the best predictors of effective leadership, according to Psychology Today. "Our research," says Ronald E. Riggio, Ph.D., "suggests that social intelligence, which we define as a constellation of social performance, sensitivity to social situations, and role-playing skill are critically important for effective leadership," 
Launch a Middle Management Development Program with KnowledgeCity
By accessing our online management courses at KnowledgeCity, you can prepare your middle managers for the challenges of executive leadership. Our video tutorials teach and reinforce vital leadership skills, including delegation and management, tactical planning, and persuasive speaking. 
We also offer online courses in "Making the Transition from Manager to Leader" and "Perfecting Your Executive Presence." These videos can be used not only to enhance your middle management coaching programs, but also as standalone courses to train your up-and-coming leaders. Through our training videos, your current and future executives can learn valuable skill sets, including strategic business plan development and "Tools for Communicating with Diplomacy and Tact." 
The key to successfully making the transition from middle management to executive leadership lies in changing the manager's perspective. In order to be a good fit for executive roles, mid-level managers often need to elevate their self-image, adjust their demeanor, and hone their relationship-building skills.
As we mention in one of our course descriptions, "Your self-perception can either launch or impede your career." This executive leadership course focuses on building confidence by changing one's inner dialogue, visualizing goals, and communicating emotions more effectively. Many new executives find it beneficial to reframe their mindset to be able to take their executive presence to the next level. KnowledgeCity's advanced course provides insights and practical techniques on developing an executive mindset. 
We invite you to contact us to learn more about our leadership video tutorials and management training program. Sign up for a free demo today for trial access to over 25,000 educational videos!